10 Cheap Places to Live Near NYC
Are you looking to set up home near New York City but don't want to pay astronomical prices for rent? Continue reading to discover 10 places to live in the most affordable suburbs of NYC.
New Rochelle
Located a mere 30 minute train journey away from Grand Central Station is New Rochelle. A small town, it provides a haven away from the hustle and bustle of NYC and you can find studio apartments for under $1500 a month in rent. Of the most affordable places to live within an hour of NYC, New Rochelle is a favorite.
Stamford
Stamford provides a big city vibe for a fraction of the cost and you can easily commute to the big apple in an hour. With a slower pace of life than NYC, a studio apartment will set you back around $1600 on average. With its own vibrant downtown, you won't find yourself bored should you wish to spend time a little closer to home.
Maplewood
A charming city west of Manhattan, the journey from Maplewood to NYC takes just 30 minutes. Rent is significantly cheaper, sitting at approximately $1300 per month for an average studio. With locally-owned bars, restaurants, shopping districts and more, Maplewood also provides a life of its own.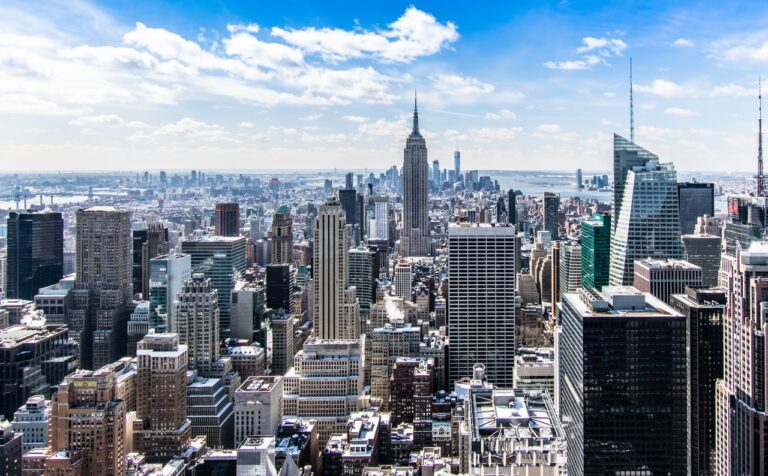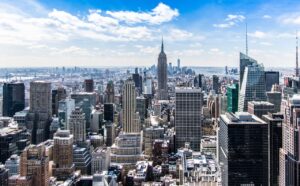 Yonkers
Another easily accessible place to live is Yonkers. Whilst it's not one of the main five boroughs, a train journey from Yonkers to NYC takes around 30 minutes. Average rent is just over $2000 a month and you won't be hit with the city taxes.
Port Washington
With just a 40 minute commute into Manhattan, Port Washington is a great place to live. A coastal town, it has marina parks, restaurants next to the water and beautiful landscapes. Close enough to the city for an easy commute but far enough away to switch off from city life, Port Washington provides the best of both worlds.
Larchmont
With an average train journey time of 30 minutes, Larchmont provides another great place to live outside of the city. You'll find properties to rent for under $2000 and it has a great mixture of urban and suburban life. A tasteful charm, Larchmont is perfect for long-term renters.
Fort Lee
Located right on the other side of the Hudson River is Fort Lee. If you're not ready to leave Manhattan completely, it's a great place to set up home. And with a life of its own, you can stay in the area instead of travelling into the city on weekends if you so wish.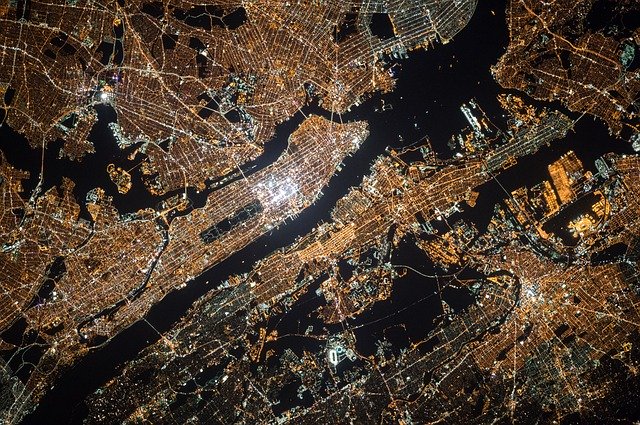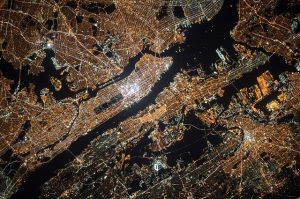 Greenwich
If you work in the city but don't want to pay the costly rental prices, Greenwich is perfect. It has charm and culture and is just an hour's ride away from Grand Central Station. Often ranked as one of the best places to live in the United States, you're sure to feel right at home.
Fleetwood
A half hour train journey from NYC, Fleetwood is located in Mount Vernon. Renters can expect to pay around $1500 for a studio and $1800 for a one bed apartment. And many homes also offer private garages, a luxury that is rare in the big apple itself. So it goes without saying that Fleetwood is one of the best places to live within 2 hours of NYC.
Tarrytown
Tarrytown is perfect for those who can't afford to or don't want to pay the hefty rental prices in NYC. With a studio apartment costing approximately $1100 on average, it's one of the cheaper places to live. And the best part? You can get the train into Manhattan in under an hour.
Need Help with Your Move?
If you want to know the cost of a local move, speak to an expert here at Movers 101.