Marine Park Movers
30% OFF All Interstate Moves during
September, 2023
FREE DETAILED MOVING ESTIMATES

WE WILL PACK, LOAD & TRANSPORT WITH CARE

NEW YORKER OWNED & OPERATED

LOCAL & LONG DISTANCE MOVES

300+ 5 STAR GOOGLE REVIEWS
Relocate Smoothly with Our Marine Park Movers!
In an ideal world, moving premises would always work to our schedule. Unfortunately, there are often many more other parties involved than just ourselves, and we cannot always dictate the terms of our relocation. In turn, this can mean that we must rearrange our lives and those of our families or coworkers in order to get our belongings, furniture, or equipment moved.
This is just one of the reasons it is worth recruiting our Marine Park movers. You may only have a short window to get it all done, which can be insufficient and potentially lead to further issues, but with our great team to support you, we can ease that burden and anticipate any emerging problems. Professional movers know how to make the best use of the time allotted and are adept at prioritizing the right tasks at the right time, with the right resources at their disposal.
What Our Marine Park Movers Can Do For You
We take great pride in our ability to get the job done quickly and proficiently. Over the years, we've found that our customers require reassurance from our movers, not only that they'll get belongings moved from place to place, but they'll do so safely, securely, and with a level of care appropriate to each item. As a customer, we'll give you a complete appraisal of our process, from how we intend to get your items out of your old property, how they will be transported, and how we intend to relocate them. Communication for our movers in Marine Park has always been key.
We'll look at both your old and new properties and how we best can move and secure your belongings before taking them to your new location. We'll also offer you a full breakdown of the costs involved and any other services you might require.
Then, once everything is clear, we'll confirm the date with you and get to work on ensuring the right resources are available to you. In addition to our relocation services, these include:
Storage facilities
We offer safe and secure storage lockups for any items you need to store, whether it is only for a few nights, if there is a timing issue between your old and new properties or you need some extra space for items that won't fit in your new location.
Standard Moving Insurance
Your possessions are treated with the utmost care and attention, but as in all things, insurance cover is an important factor. We offer a free insurance cover of up to $3,000,000 with all our moves and can point in the direction of higher insurance policies if you are moving items like antiques or artwork.
Moving resources
We've got the whole corner of the market covered when it comes to moving supplies, and in particular, we offer high-quality eco-friendly moving boxes. Hardy and robust, our boxes are built to undergo punishment whilst keeping your items safe and damage-free.
Furthermore, we'll provide the best local drivers and highly trained movers in Marine Park NYC, all of whom have top-rated experience in moving homes and business properties, either across the country, state, or city.
Marine Park Movers Ready for Your Call!
For more details of our Marine Park moving company and to get your free quote on how we can help you with your move, call us today or fill in our online form. We'll get working on your competitive moving estimate, and you can start to plan how you want your new property to look!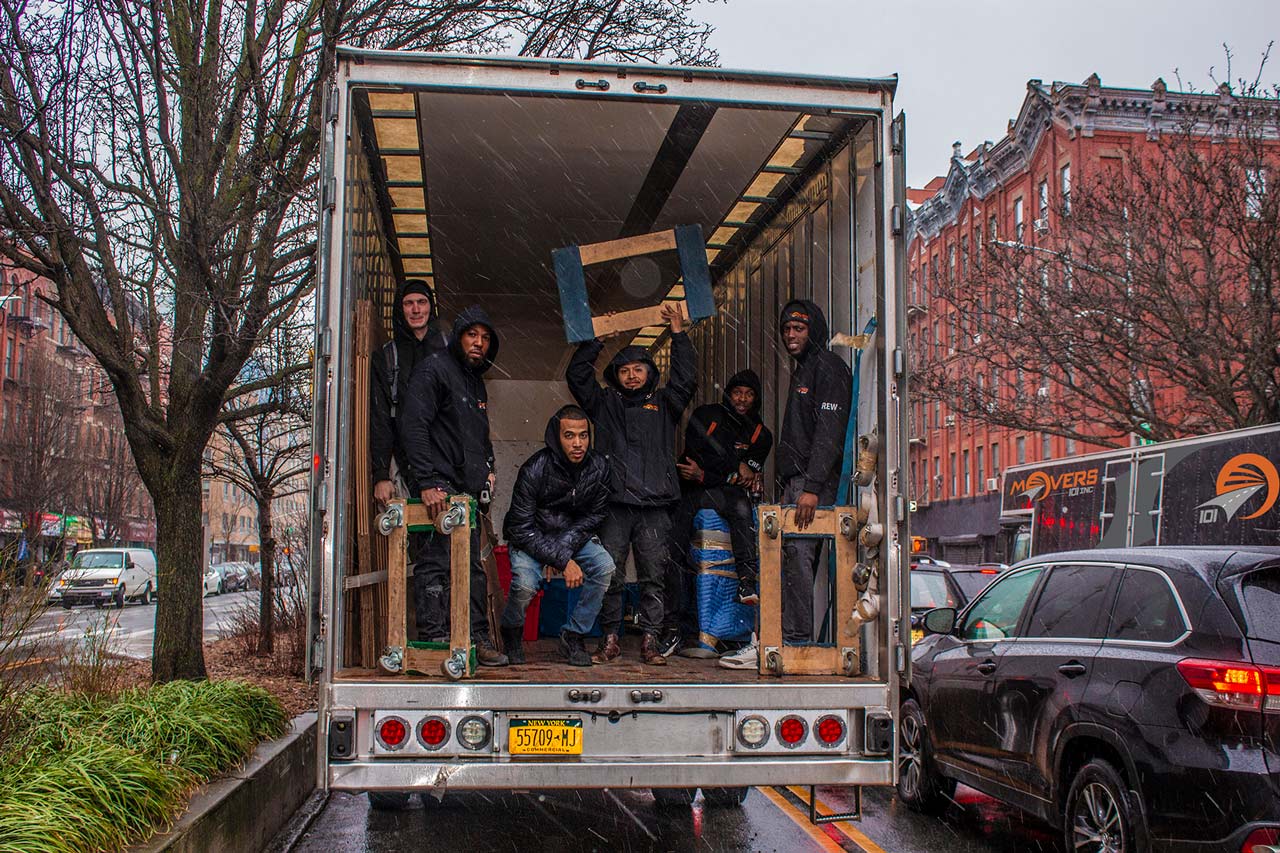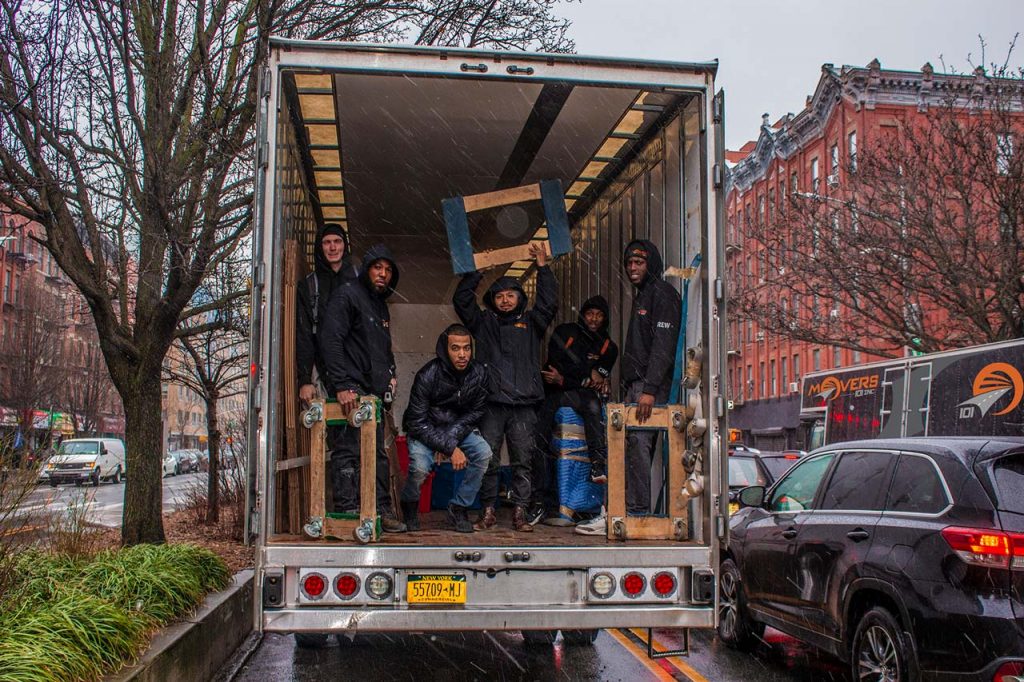 Our Marine Park movers are committed to making sure the job is done right. And to achieve that, they will devote 100% of their time and energy to your move!
Can't say enough about the great experience I had moving. Louie, Janos, and Lorenzo took great care of us. Any issue quickly became a non issue. The crew took great care in protecting and packing furniture to the point I felt they were going overboard! They took better care of my items than I would. 5-star experience. You'd be crazy not to request this crew. They had me loaded up, transported, and delivered from a walk-up in Brooklyn to a single family home in Nassau county LI in under four hours.