Are you moving to New York? Then you are one lucky person! The Big Apple is one of the busiest and the most famous cities in the world! This might make your move exciting, but there are still things you need to think about. If you are moving to NYC across the country, then you will have to be very careful. Once you forget something, for example, there will be little opportunity to go back to your old home. Because of this, getting some professional long distance movers NYC to help you with the move is a must! And there are no better movers than Movers 101! We can give you the moving experience you have always dreamed about! And the best of all – we are only a phone call away!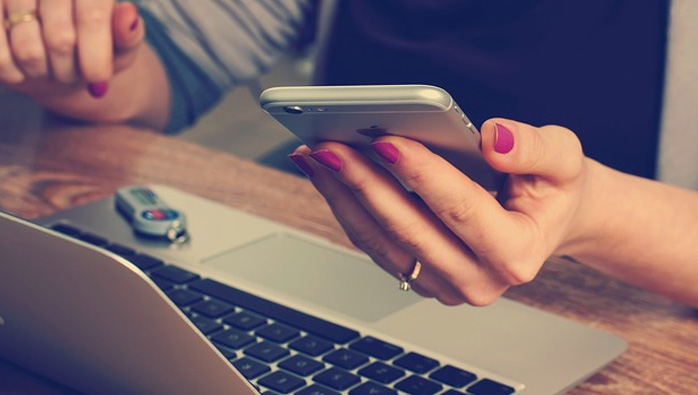 Why do you need long distance movers NYC?
People often have questions and doubts when it comes to calling moving services. They wonder if moving DIY might be a cheaper option, or if they really need all the services that a moving company offers. However, when moving a long distance, it is really important not to make too many mistakes. This is a tough thing to do because moving long distance means you need to worry about a lot of things.
This is not a simple move like a local one would be! You cannot simply jump across the town and grab all the things you forgot, or set up your new home weeks before moving there. You need proper planning and organization, and only long distance movers NYC can give you that! What's more, on a longer distance, the chances of your items getting damaged or stolen grow. It's simple math, really – the more miles you need to cross, the bigger are the chances of something going awry. However, when you use Movers 101 for this, you need not worry! We can take your items across the world and your furniture will still arrive in one piece!
I was in charge of moving out a bank and in this process I came by a few moving companies . Spoke to all of them and got quotes from all and the most reasonable and fair seemed to be movers101 plus I really liked the customer care so I booked my move with them. I was really skeptical at first because this was a big and complicated move , and required high level of origination and moving skills but The day of the move they came fully equipped , on time and finished a huge job faster than I thought . They were supposed to finish the move in 3 days but finished it in 2 . Definitely recommend them and will be booking them for any future moves !
Who are Movers 101?
So who are we, and why should you trust us? The answer is fairly simple – we are your friendly neighborhood NYC moving company! For over thirty years, we have been meticulously working to provide only the best experience for our clients. We have a simple guiding principle too – your satisfaction is our priority! We are fully aware of just how each person is different, and their needs and wishes differ too. Just like that, the moving needs differ, too! That is why we are the moving company that will adapt to you and your needs. We will come up with unique moving solutions that will fit you like a glove!
We do this for every client – whether they need local or long distance movers NYC. This way, we are sure that everyone will be satisfied when using Movers 101 – and the moving reviews we often get just testify to this fact! However, we are not only reliable – but affordable, too! We are very well aware of just how expensive a long distance and cross-country move can be. This is why we are working hard to bring the newest technologies and the cheapest moving solutions straight to your door!
Finally, we know just how stressful this period of your life can be. That is why our workers are highly-trained professionals with a lot of experience. They might seem like being a part of the best long distance movers NYC has to offer is easy, but that's just because of how good they are. Nevertheless, you will feel safe in their hands – and since reducing stress is one of the main priorities during a move, you have yet another reason to use Movers 101!
What makes Movers 101 the best long distance movers NYC?
If these weren't enough to convince you that we are the best long distance movers you can find in the market, then we need to address our services as well! In order to be able to meet any of your moving needs, over the decades we have come up with a variety of moving services just for you!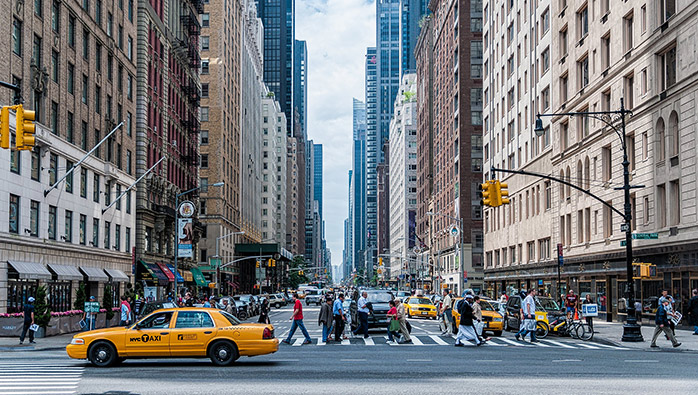 For starters, it does not matter if you are looking for local moving services or the long distance ones! We pay equal attention to every single move. From logistics to the planning and packing, we will be there as little or as much as you need us to be! Whether you are an expert yourself or a moving beginner, we will help you with anything you need. All you need to do is ask! Our experts are friendly and kind, and will gladly lend you a hand with any problem you might encounter.
But it doesn't end there! What moving company would be complete without the perfect storage services to follow? It doesn't matter if you need to put your things while resting mid-way to New York, or if you need a more permanent storage solution. We will find just the perfect unit for you and your items! Our facilities are safe and secure, and will protect your items from thieves, moisture and pests alike!
As you can see – we are equipped to help with any moving job! That makes Movers 101 the best long distance movers NYC has to offer! If you want to move hassle-free, then there are no better people you can call! Your perfect moving experience awaits!