Commercial Movers NYC
15% OFF all commercial moves & 60 Day Free Storage during
July, 2022
FREE DETAILED MOVING ESTIMATES

WE WILL PACK, LOAD & TRANSPORT WITH CARE

NEW YORKER OWNED & OPERATED

LOCAL & LONG DISTANCE MOVES

300+ 5 STAR GOOGLE REVIEWS
The Best Commercial Movers in NYC
When the time for relocation comes, it is quite common for stress levels to rise substantially. There is simply so much work to be done and so many factors to consider. This is just one of the many reasons people choose to hire professional movers, like ours, to handle their relocation. This is especially true if they are planning to move their office. Are you one of the many people in New York City looking for corporate movers NYC you can trust? If you are, then Movers 101 have the team of commercial movers NYC experts you want to get in touch with!
Read More
Use Movers 101 – Leading Commercial Movers in NYC
If you're looking for a high-quality New York commercial moving company to transport artefacts related to your business from one location to another, you're in luck.
The team members at Movers 101 have combined experience totaling more than 30 years – which means they know just how to get your items to their destination as safely and securely as possible.
We understand that much of the equipment to be transported as part of a commercial move is likely to be valuable and difficult to replace. That's why we plan everything meticulously in advance, from removing each object from its original location to loading it into a vehicle to safely delivering it at the other end.
To that end, if you are aware that any of your items are likely to be difficult to move, please let us know so that we can factor their safe handling into our approach.
Thanks to the rigorous training undertaken by each and every one of our New York commercial moving specialists, we'll be able to work out a plan of action that suits almost any eventuality.
We are experienced in moving everything from domestic appliances to pianos, antiques, framed artwork, sculptures and plenty more besides.
We know that moving premises can be extremely disruptive to a company, which is why we aim to transport all items to your new location as quickly as possible, without cutting corners or overlooking any details.
More Than Just Commercial Moving Services
If you need any items to be held for a period of time during your move, you can trust us to provide the safest and most secure storage facilities available. We have long and short-term storage available, all of which is highly affordable and accessible to all of our trusted clients.
We also offer our crating and hoisting skills to all customers – as well as high-quality carpentry and practiced assembly and disassembly techniques.
We can even remove your trash for you to make things a little easier and more streamlined.
Commercial Movers for Whatever the Distance
While our commercial moving company is NYC-based, we are more than happy to take you and your items wherever you need to go. Whether you're moving from one part of the city to the other or crossing multiple state lines as part of your relocation, we can help you to achieve it.
Our drivers are exceptionally familiar with every corner of New York – so whether our journey involves inner-city driving or route planning within new territory, we'll always be able to determine the speediest and most sensible way to go.
No matter how far you need the contents of your commercial premises to be transported, we will still take great care in loading, unloading and moving every item. Our track record is perfect – and we intend to keep it that way!
Commercial Moving Supplies Available
We don't expect you to hunt down all of the containers you need for your commercial relocation. We can provide it ourselves! All of our boxes are extremely sturdy and stack beautifully inside our vehicles, keeping all of their contents perfectly protected.
They're also eco-friendly, so you know that your move will have very little impact on the environment.
Our team members use these exact boxes themselves, so we can confidently vouch for their efficacy.
Residential Moves
As well as being one of the leading commercial moving companies in NYC, we're also high performers when it comes to residential relocation. As with our commercial side, we can provide a short or long-distance moving service – and we'll always work to provide the best results possible.
Your belongings will reach their destination without a scratch on them. We're proud of our record to date and will always go the extra mile to retain it.
Hear from Our Customers
All of our team members are friendly, proactive and practical in their approach to your move.
Of course, you don't need to take our word for the quality of our services. Over our time as leading commercial movers in NYC, we've received numerous great reviews and testimonials from happy clients.
You can take a look at some of the things they had to say about us in our "Reviews" section. We've also been voted 5 stars on a range of websites including Yelp, Birdeye and HomeAdvisor.
Contact Our Commercial Moving Company in NYC Today!
It's very easy to start planning your commercial move with us. Simply call us today on 212-317-2358 or fill out our online contact form to receive a free estimate, to ask for advice or to make an enquiry about any of our services.
Our prices are always highly competitive, as we know that organizing and furnishing new premises can get expensive. Whatever your needs, we're confident that our services will suit your budget.
Remember, if you require any items to be moved that appear to be a little more unusual or cumbersome than standard commercial equipment, please give our specialists all of the information you have to hand at the time of booking our services. This will help us to formulate the best possible plan!
We also ask that you let us know about any specific access information relating to both the address you are moving from and the premises to which you are relocating – just to make things a little easier.
We love taking the opportunity to problem solve, route plan and generally give our clients the very best possible experience – so don't hesitate to get in touch with our team of commercial moving experts right away.
We look forward to hearing from you and to assisting in your relocation to a brand new space!
Read Less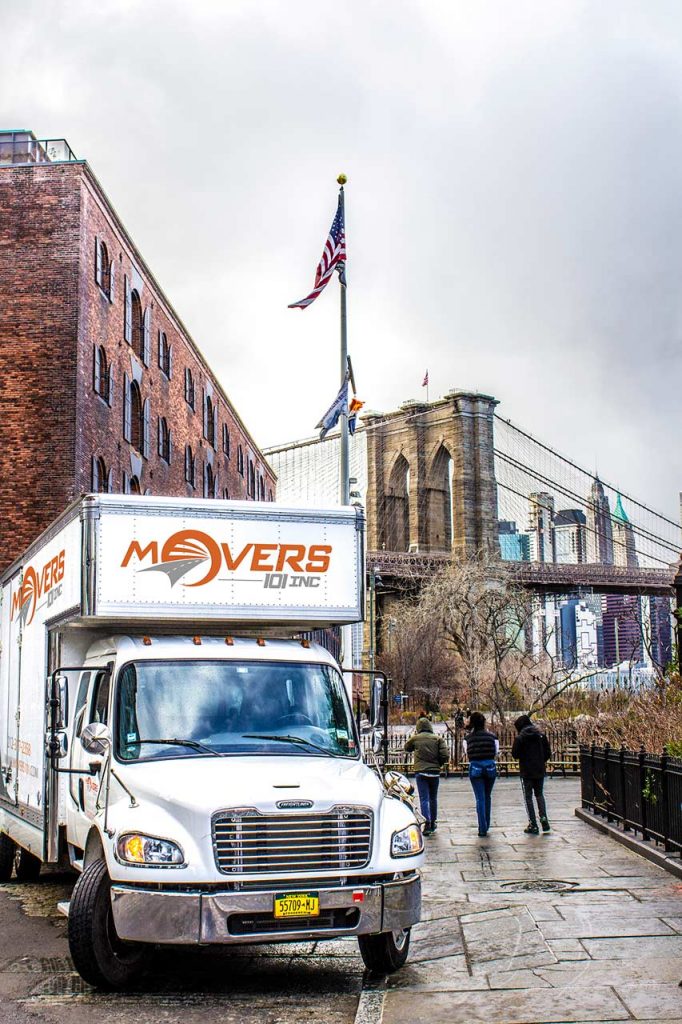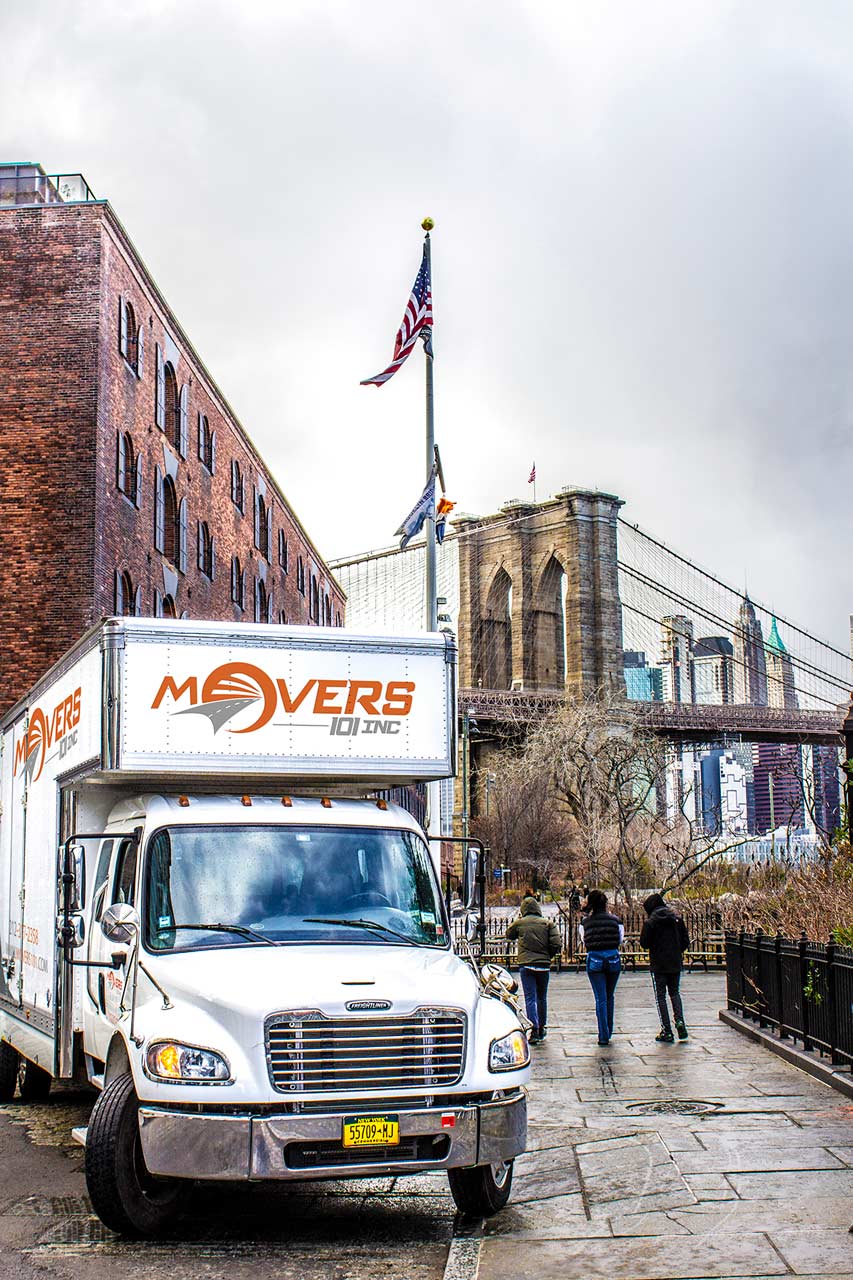 Let the moving experts from Movers 101 take care of relocating your business
Have you ever wondered why having to move makes most people so anxious? We already know the answer. When something takes time, effort and money at the same time, it only makes sense that it becomes a major stress-inducing event of your life. Residential moving is hard, but having to move your office is an entirely new level of tasks and responsibilities.
When you are moving your business, all of the complexities of regular moving remain, but get amplified, while new ones pop up. There are a lot more decisions to be made, and one could also argue that they are a lot more important. Hunting for apartments and hunting for office space is not the same. You also have to analyze the business environment and find what you need, as well as deal with archiving, categorizing office items, moving furniture, etc…
Moving office in New York is challenging, but our commercial movers in New York are there to deal with it for you. You simply need to have a reliable ally in this endeavor. And when it comes to commercial moving, and any other kinds of moves for that matter, Movers 101 are the partners you have been searching for. We will relocate your business with the utmost care and skill, all of which are provided by more than three decades of moving experience. And, best of all, why take it from us? Take it from all the happy clients we had. You can find our reviews on our website, as well as platforms such as Google and Yelp. You will see that our words are backed by the reputation earned through hard work and dedication.
Commercial moving is a serious matter – you can trust only professional and responsible office movers NYC
Having to move an office in a big city such as NYC had probably had you worried a bit. This means trying to get a hold of commercial movers in NYC who are both reputable and trustworthy – you can't afford to put your office equipment in the hands of just any mover out there. We know and understand this.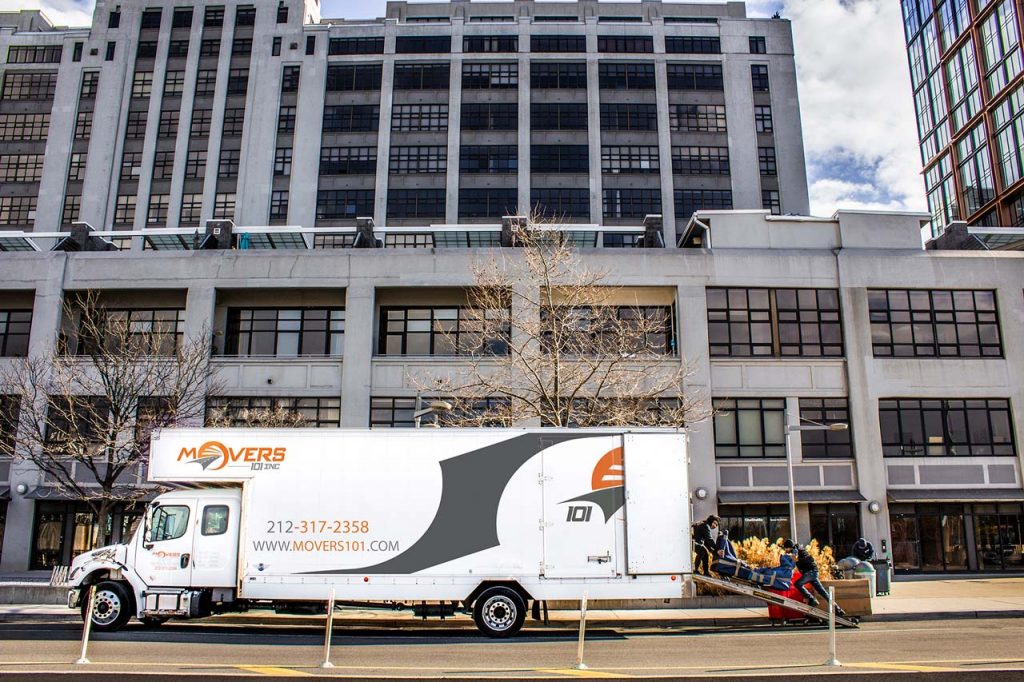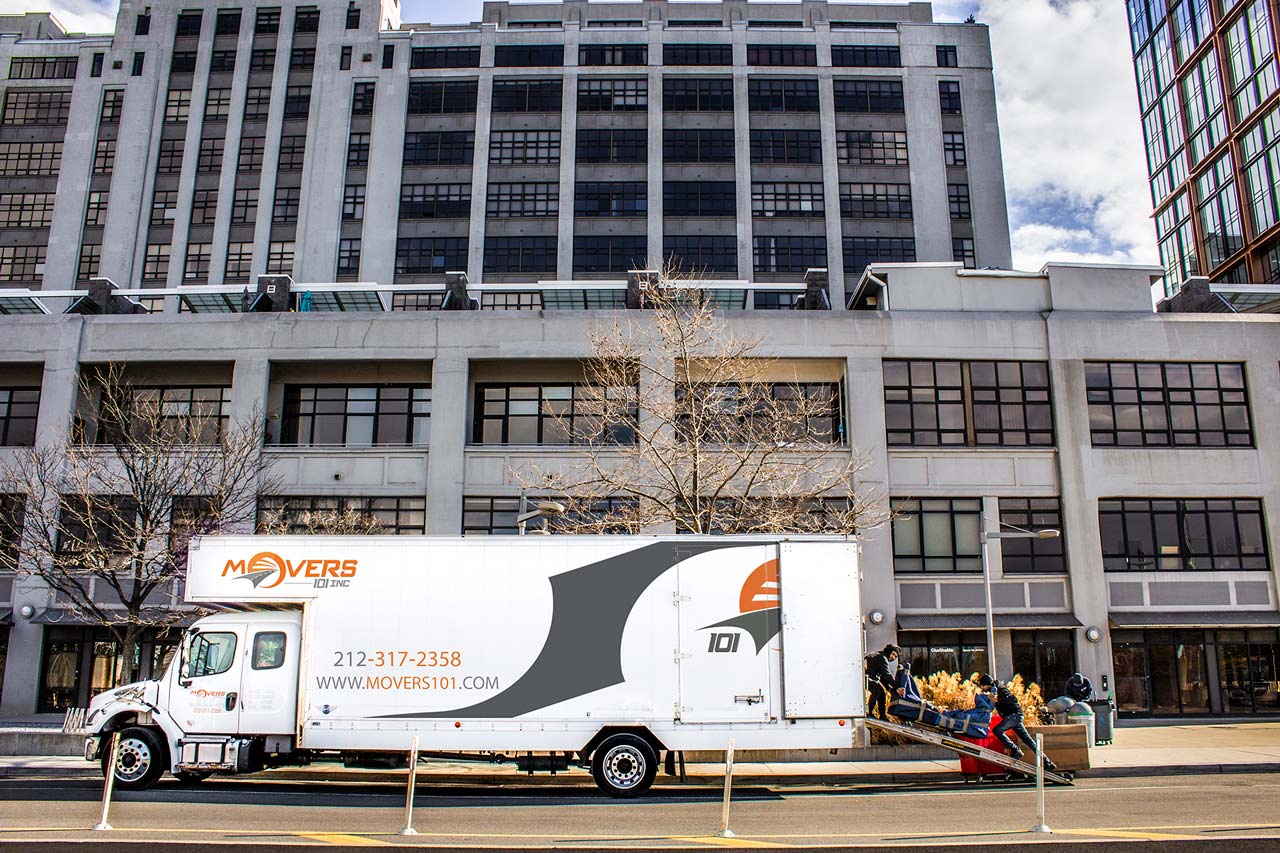 Movers 101 has been around handling moving services of all kinds for more than thirty years, and this is a fact that separates our moving experts from any other. Don't let your movers be anything less than one of the most trusted names among NYC moving companies. And what are the qualities to look for in commercial movers:
Responsibility and reliability – Movers 101 have a flawless track record, and we can let our customers' reviews speak of this.
Experience and skill – We don't let our long years of being committed to NYC moving to be our only quality, so we continually work hard to have members of our team go through extensive training. Our commercial movers NYC have the competence you need to relocate your office.
Personalized customer care – Being well-known and experienced is not enough – which is why we take the time to address any special request our clients may have.
With movers you can trust, there's no reason for moving your business to be a cause for concern
As you can see, choosing Movers 101 to relocate your office will very quickly prove to be one of the wisest decisions you have made. We know that our customers worry about the successful outcome of their relocation, and whether it's commercial moving NYC or local moving of your household – we'll make sure everything goes according to your plan.
The Movers 101 team was not only professional, but personable! They kept us calm and laughing through out what can be a stressful time for people. They set everything up as it was and left us with a beautiful home. We can't thank them enough and highly recommend them to anyone who needs an efficient, fast, and extremely knowledgeable moving crew!
Moving office equipment might be an issue for some, but we excel at what we do!
Commercial moving NYC is a complicated process because it entails so many details and takes a great deal of well-thought-out planning, as well as appropriate moving equipment. After all, we realize how important and valuable your office equipment is. This is why Movers 101 works as a well-oiled machine – our commercial movers in NYC know just how to handle every part of your office space that needs to be moved. This might be a problem for a less experienced moving company, but our movers have the skill and the confidence it takes to relocate your business with ease.
We always say – there are a lot of movers that mean well, but don't have the equipment to do the labor heavy and logistically demanding tasks. However, we do! Our company has built up large amounts of transportation capability and expertise, and all of it is at your disposal.
Your commercial relocation should be swift and efficient with our commercial movers New York
One of the major issues when hiring corporate movers NYC is how the relocation will affect the functioning of your business, especially if you plan for a long distance move. With moving, planning is paramount. It sometimes begins months before the actual move. Not to mention that planning, as you know, takes time. For you to deal with it, it would seriously undermine your work. Taking a long break and having a troublesome move may have detrimental effects on what you do.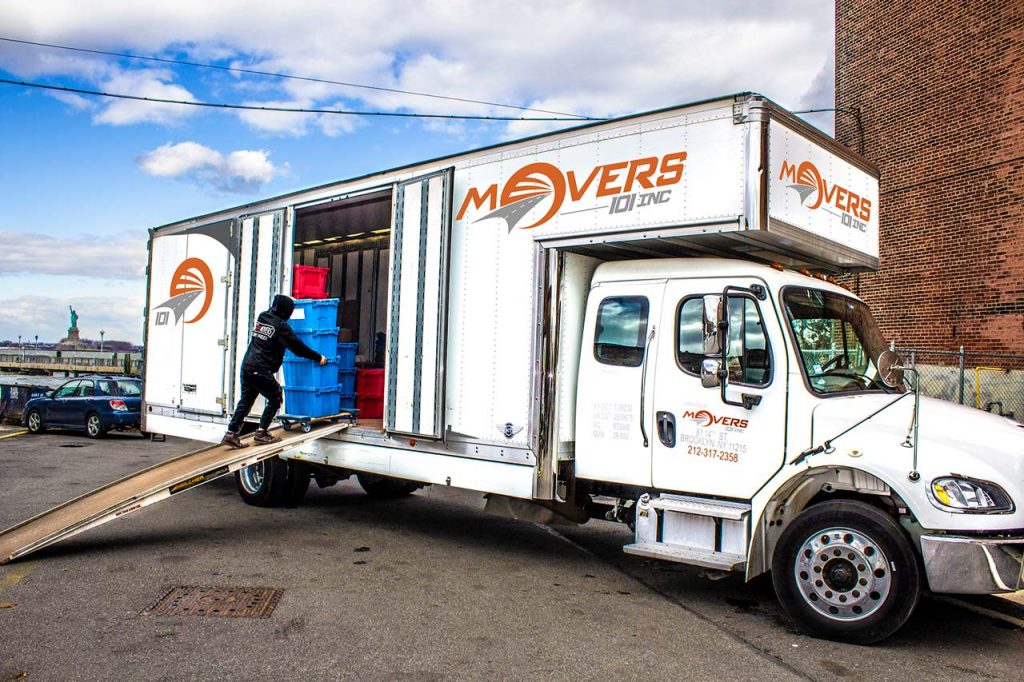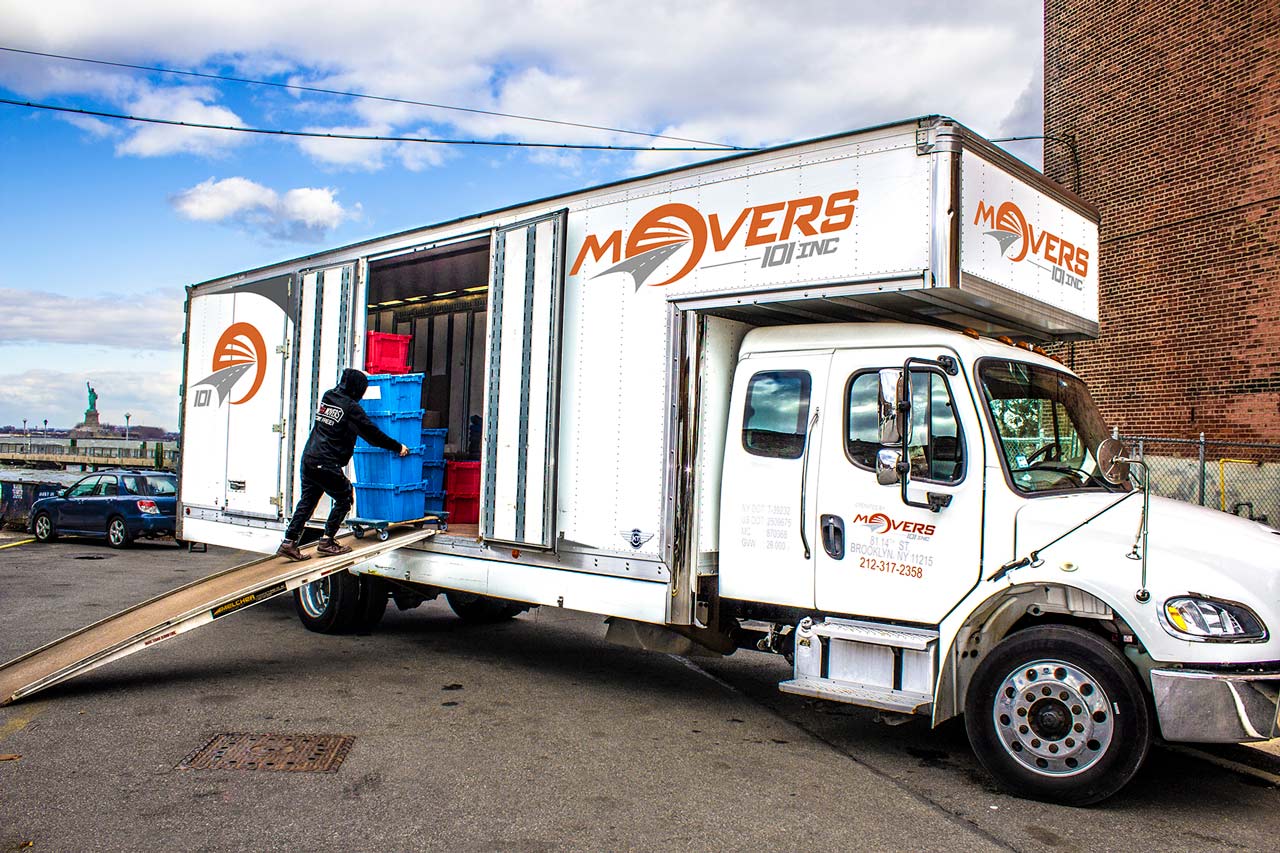 This is just one of the many reasons Movers 101 are the ones to hire – by doing our job in the most efficient way possible, we give you the opportunity to do your job without any interruptions. We'll make your relocation swift and efficient. Commercial moving should have only a positive effect on how your business operates – and our experts will make it happen.
3Ch2>Does your relocation call for any speial services
Being a complex pocess, commercial moving in NYC may easily call for some additional moving-related services. And if it's special moving services that you need, Movers 101 will take care of it. Do you have any antiques in your office? A lot of commercial spaces have framed fine art, sculptures or special items – all of which require a deep commitment to the careful procedure and delicate handling. Whatever is valuable to you is also valuable to us, so you can rest assured your office items will remain in safe hands. Our skilled movers can make transferring your specialty objects a protected and easy process. Should your office furniture require any assembly or disassembly, or if your business contains some heavy items that need to be hoisted, this is not an issue for Movers 101.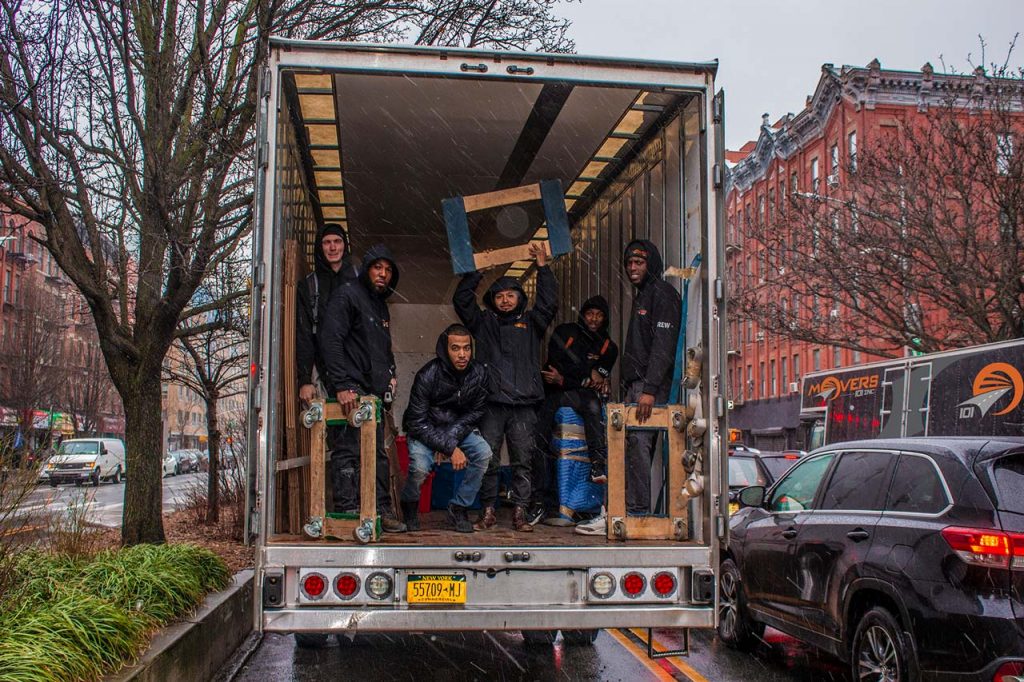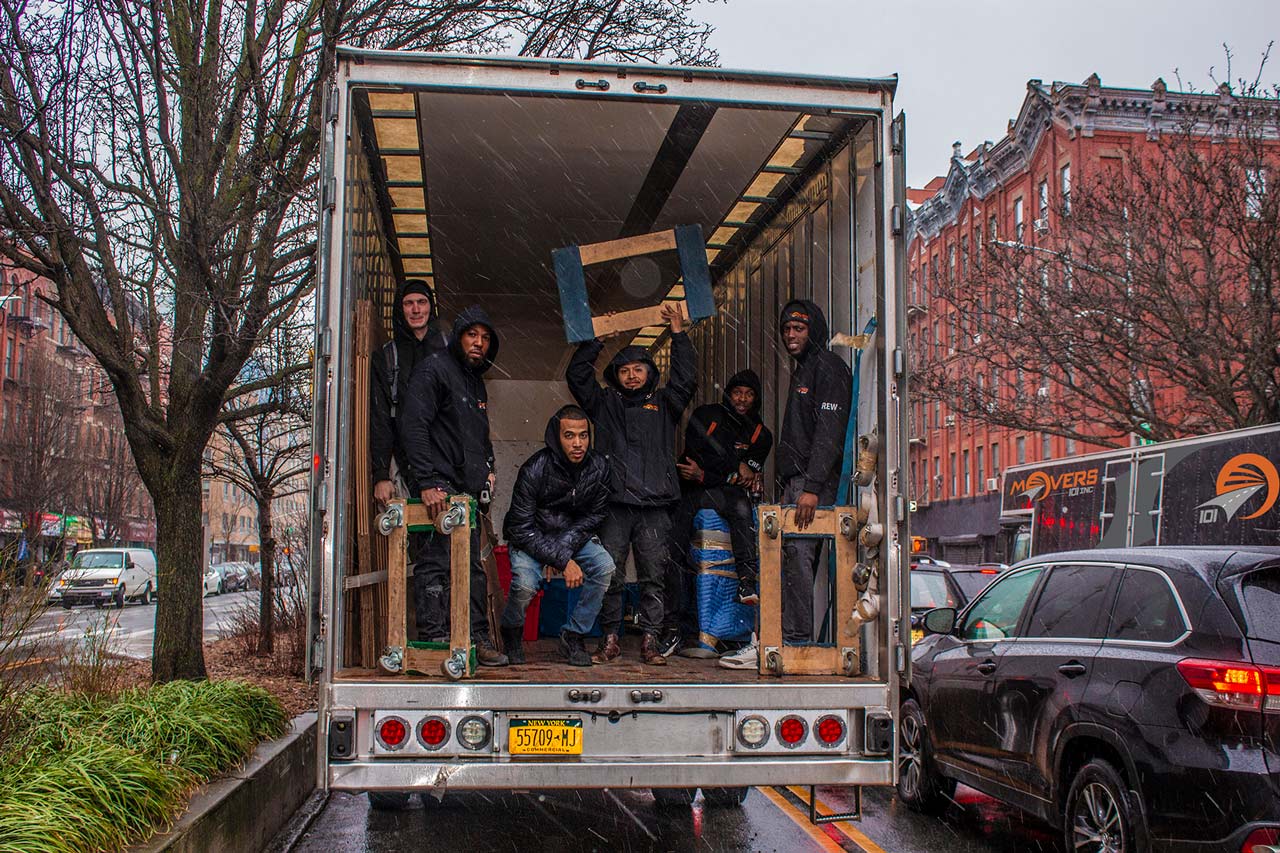 Speaking of additional services, you might just need storage facilities for all the archives you will relocate. Not to mention all the other items you might not have space for, or simply wish to leave for later. Safe storage facilities are a must in this day and age, but they are not always easy to find. There are many types of storages and even more challenges that might present themselves if you pick a wrong one. From the blatant ones such as robbery to more subtle yet very destructive ones like moisture and pest. Our storage options are there to make sure that you face no such problems whatsoever!
Contact our commercial movers NYC today
Communication is key. You need to be able to hatch the plan for your office relocation with your NYC commercial movers team. Planning the move is practically 90% of the work, and this is why we make sure that it goes as good as possible. To that end, we have a specialised communication team that will take care of your wishes and will consult you on your best options. After all, we at Movers 101 pride ourselves in taking moving personally. We truly care about our clients and deal with every single move as its own case, with its own quirks and challenges. We hope that by now we sparked your curiosity. All you have to do is contact us and begin your NYC commercial relocation today by getting a free moving estimate!