Corporate Movers NYC
15% OFF all commercial moves & 60 Day Free Storage during
July, 2022
FREE DETAILED MOVING ESTIMATES

WE WILL PACK, LOAD & TRANSPORT WITH CARE

NEW YORKER OWNED & OPERATED

LOCAL & LONG DISTANCE MOVES

300+ 5 STAR GOOGLE REVIEWS
The Best Corporate Movers in NYC
When the time for relocation comes, it is quite common for stress levels to rise substantially. There is simply so much work to be done and so many factors to consider. This is just one of the many reasons people choose to hire a professional corporate moving company, like ours, to handle their relocation. This is especially true if they are planning to move their office. Are you one of the many people looking for corporate movers in New York City you can trust? If you are, then Movers 101 have the team of corporate movers NYC experts you want to get in touch with!
Looking for Corporate Movers In NYC?
Movers 101 is a professional moving and storage company. We've got over thirty years of experience in moving and storing both residentially and commercially. We know that when the time comes for your offices to relocate not only do you have the stress of moving locations but the extra pressure of ensuring everything goes smoothly so your colleagues and your boss feel as little impact as possible. This means not losing any important paperwork, getting everything done in good time, and making sure that no expensive equipment is damaged in the moving process. After all the time you've spent researching new locations, itemizing everything you'll be moving, and organizing how your office will work while it's being moved, you'll require support from the experts. If you have an IT problem in the office, you call the IT guys. If you're moving your office, call Movers 101!
Here to Help You with Corporate Moving in NYC
Movers 101 will help you relocate your office professionally, and our team has got the experience to make sure everything goes smoothly. Our track record of moving and storing is spotless, and we can show you the customer reviews and testimonials to prove it. We're proud of our reputation and it doesn't come without hard work and dedication to ensuring that every single move we undertake has maximum effort input from our team.
We offer a personalized service. This means whatever you need to move, no matter how big or small and no matter the shape, we can help you move it. Many offices have artworks, antique furniture, and specialized equipment and even then, regular office furniture can be bulky and require disassembling before it can be transported. Movers 101 can assist with taking apart your regular furniture, moving it, and putting it back together again at the new location. We are also able to move even the heaviest of items. Whatever you need moving rest assured that you're relocating your office with the professionals.
Relocating your office might not be a task you can achieve in one day, especially if you have a lot of specialized equipment to move or lots of fragile items. Movers 101 can provide you with packing and crating facilities. We pride ourselves on sourcing packaging which is reusable and recyclable wherever possible to minimize trash. We can also offer you storage facilities.
Our storage facilities are safe, secure, and accessible. You can store your office equipment and important paperwork for as long as you like with us whether it's just for the day or whether you decide after moving that you prefer to keep your archived paperwork in a separate location. We offer storage units of all sizes, free from bugs and moisture.
Contact NYC's Corporate Movers Today!
Movers 101 are fast, friendly, and professional corporate movers in Brooklyn, NYC. We are confident that we can move your commercial venture safely and securely, getting you from A to B without causing the work you do to come to a halt.
Get in touch with us to find out more, or to obtain a free quote on the services we can provide for you.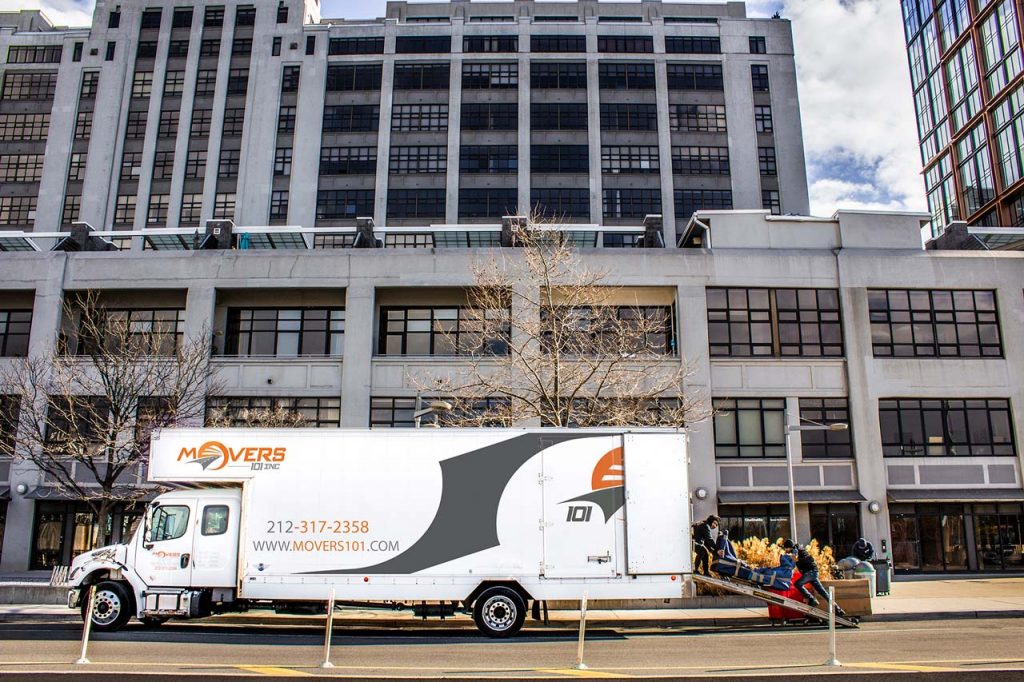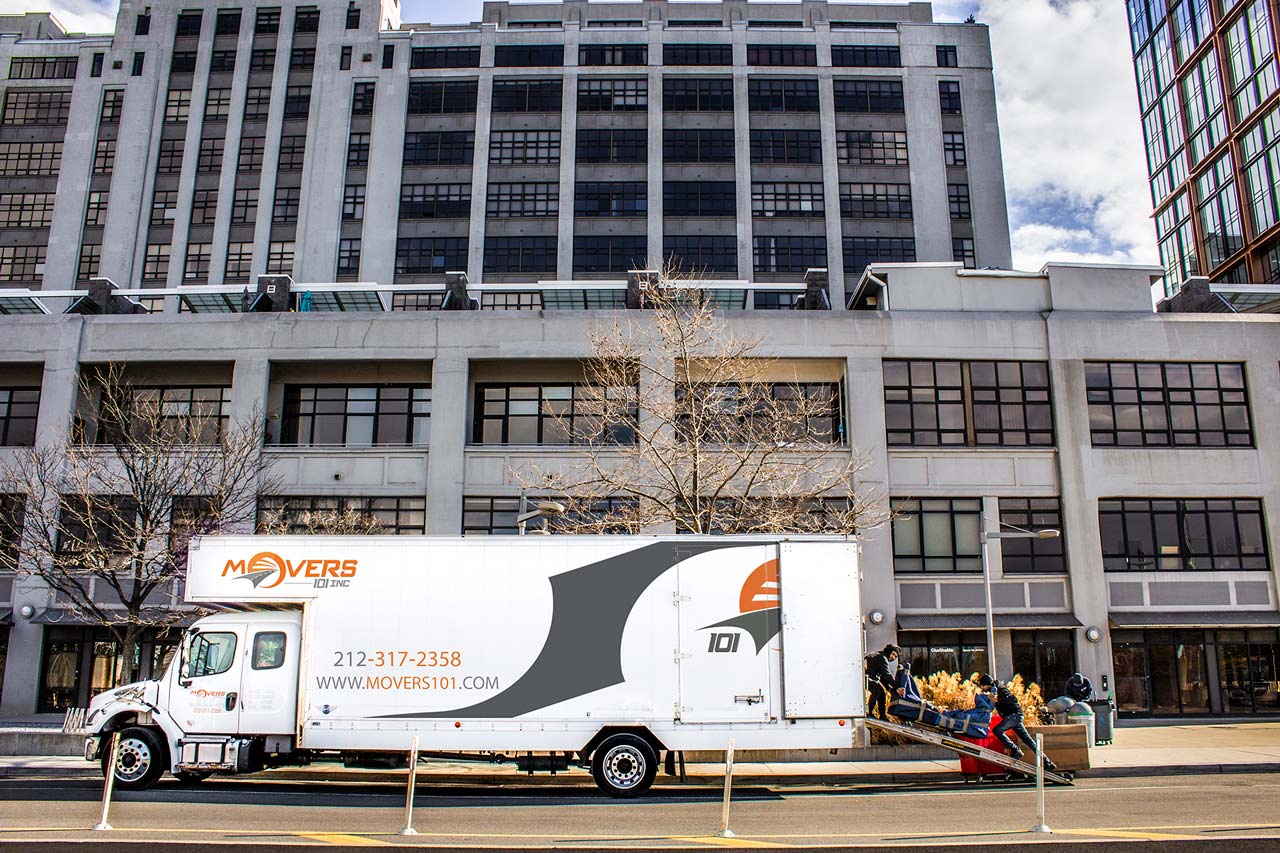 The Movers 101 team was not only professional, but personable! They kept us calm and laughing through out what can be a stressful time for people. They set everything up as it was and left us with a beautiful home. We can't thank them enough and highly recommend them to anyone who needs an efficient, fast, and extremely knowledgeable moving crew!