Movers Stamford, Connecticut
30% OFF All Interstate Moves during
December, 2023
FREE DETAILED MOVING ESTIMATES

WE WILL PACK, LOAD & TRANSPORT WITH CARE

NEW YORKER OWNED & OPERATED

LOCAL & LONG DISTANCE MOVES

300+ 5 STAR GOOGLE REVIEWS
Are You Looking for Professional Movers in Stamford, Connecticut?
The process of planning and conducting a home or business move doesn't have to be a stressful and expensive one. In the past, you may have found moving to a new property to be a struggle, but with the help of the best movers Stamford, Connecticut has to offer, you can rest assured that future moves don't have to be difficult. In fact, thanks to the wide range of excellent services available from the team of experienced movers here at Movers 101, you can be confident that your next move will be conducted completely seamlessly, without any unnecessary stress or hassle whatsoever.
Here at Movers 101, we've been helping local people complete successful moves for many years. After starting out as a small, family-run business, we've grown into a large team of knowledgeable local experts and built a strong reputation for both excellence and affordability. We have helped customers complete residential, commercial and corporate moves, including both local moving and interstate moving projects. So regardless of the particular nature of your upcoming move or the specific challenges you're facing, you can be sure that we have the skills, equipment and experience required to complete the job and surpass all your expectations.Read More
We're the Versatile Long-Distance Movers Stamford, Connecticut Locals Need
When it comes to finding reliable short or long-distance movers, Stamford, Connecticut, locals should look no further than Movers 101. We understand that each customer is different, which is why we work closely with our clients to form a thorough understanding of their requirements. Then, we draw up plans which are tailored to their unique requirements and preferences, and never rely on generic, off-the-shelf solutions.
Searching For Professional Moving Companies In Stamford, CT?
Is the thought of carrying boxes, loading boxes, and unloading them giving you the fear? Without the right equipment and a team of specialist movers, relocating can be a huge stress. Whether you're moving your home or your business, whether the move is large or small, Movers 101 (Brooklyn local movers) is one of the best moving companies in Stamford, CT. And we're not just saying that because we're biased…we have over 300 5* reviews from previous clients to prove we mean business. Movers 101 doesn't just move your items from A to B. We create a detailed plan that's unique for you to ensure your relocation goes as smoothly as possible. If you need high-quality packaging materials and a team to pack your possessions safely and securely – Movers 101 is the team for you.
If you require temporary storage facilities in a secure location – we can help you with that too and if you have valuable and fragile items that require specialist knowledge and care during transportation – yep, we can help you with that too.
Movers 101 focuses on team knowledge and experience to ensure our clients receive a 5* service every single time. And that's why we're one of the best, most reliable moving companies in Stamford, CT.
Moving Companies Stamford CT – Hire us For your Next Big Move
Hiring Movers 101 couldn't be easier. If you would like further information before making a decision, we're more than happy to answer any questions. Unlike other moving companies stamford, Connecticut, we're always upfront about costs – and never add on surprise fees at the end. You can get your free customized quotation by completing our online inquiry form. A member of the team will then reach out to you. Get in touch if you're looking for long distance Manhattan movers, business movers or Williamsburg moving companies. Give yourself the gift of an efficient and hassle-free move by getting in touch with Movers 101 today.
If you have any valuable or fragile possessions which require extra care during the move, you can take comfort in the knowledge that we have plenty of experience when it comes to transporting such items. We guarantee that they'll receive the attention they need to ensure they are not damaged along the way, and arrive at their destination in the same shape they left in.
We are also proud to help in any way we can with other challenges associated with your move. So if you need temporary storage solutions or trash removal services, we'll happily provide them as part of our ongoing commitment to comprehensive and attentive customer service.
Get in Touch with our Stamford, Connecticut Movers Today!
If you're interested in hiring us as your movers in Stamford, Connecticut, simply fill out the online enquiry form available here on our website to get started. A member of our team will swiftly get back to you with a customized quote for your project. If you'd like to go ahead with planning the move, we'll get straight to work drawing up a detailed plan of action which is designed to deliver the best, most effective and most affordable results for your particular move.
Otherwise, to find out more information about our services, just get in touch today and we'll be happy to answer any of your questions.Read Less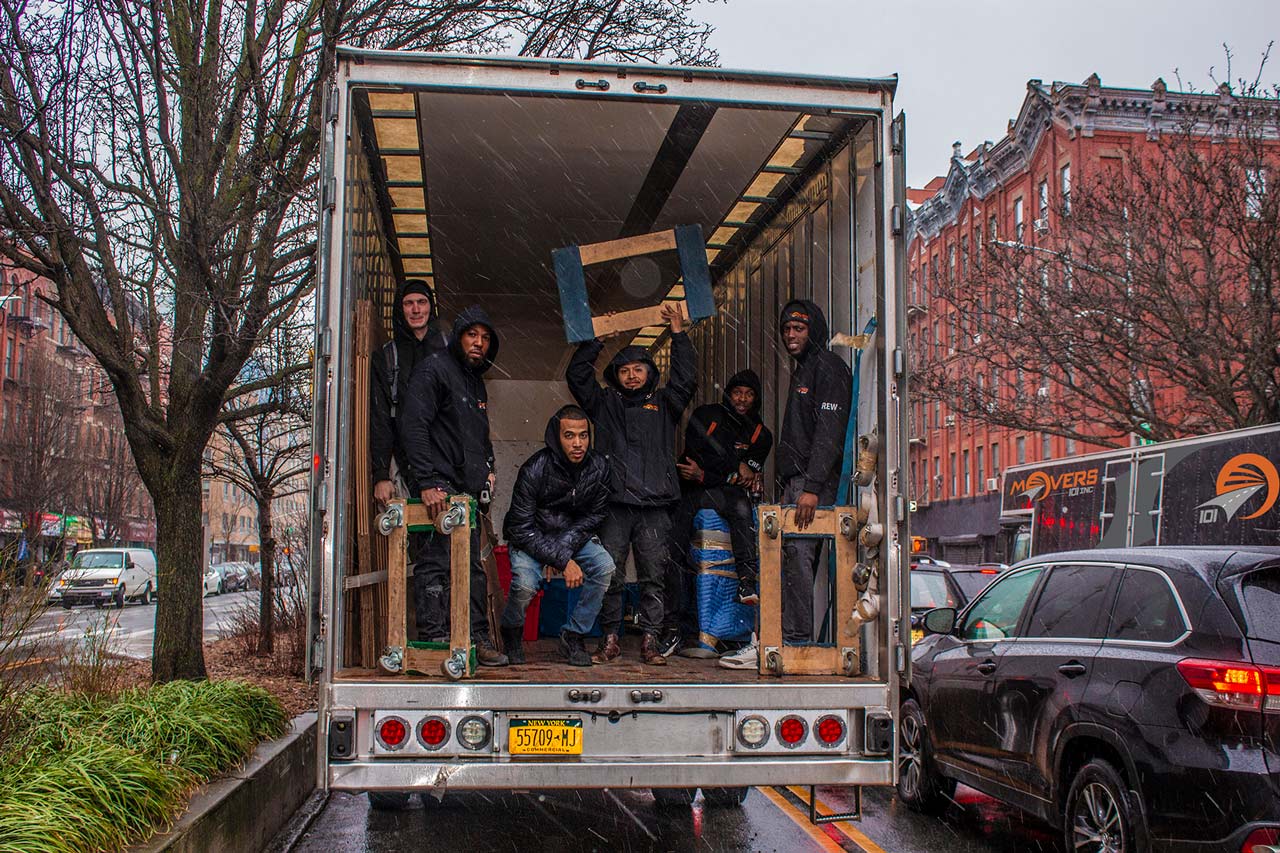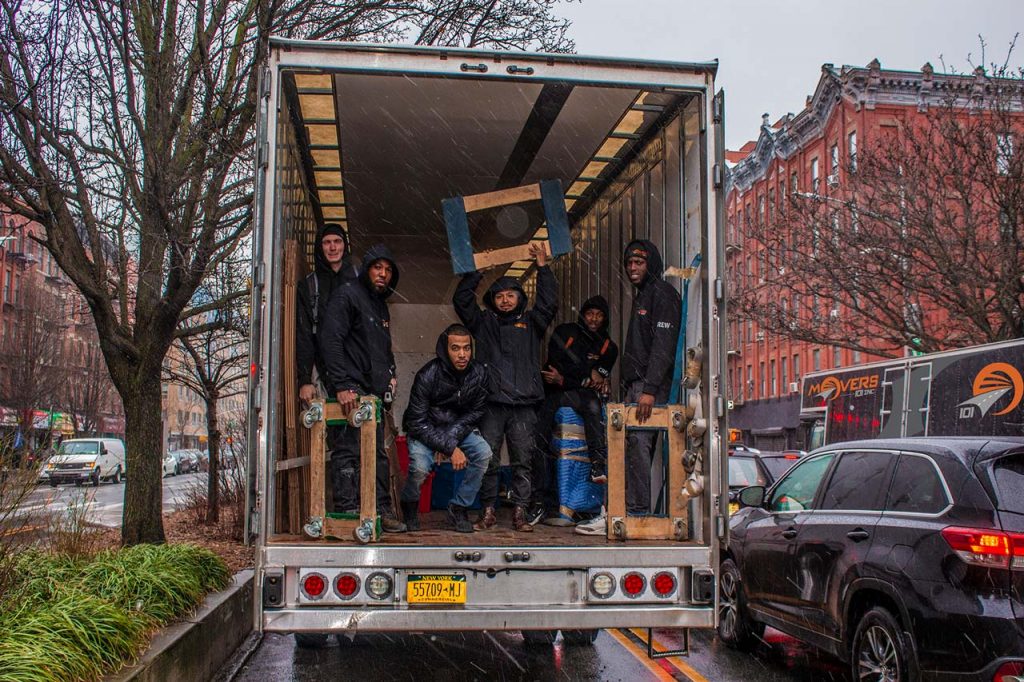 Our Stamford movers are committed to making sure the job is done right. And to achieve that, they will devote 100% of their time and energy to your move!
I was referred to Movers 101 by a friend and I am glad I used them. They helped me pack and moved everything for me to my uptown apartment. I hate moving and was dreading the aches and pains that come with it. Movers 101 were very professional. They came with their own boxes, wrapped all my breakables and unpacked everything for me. I didn't lift a thing and their prices were reasonable. I would recommend them to others