Office Movers Buffalo NY
15% OFF all office moves & 60 Day Free Storage during
September, 2023
FREE DETAILED MOVING ESTIMATES

WE WILL PACK, LOAD & TRANSPORT WITH CARE

NEW YORKER OWNED & OPERATED

LOCAL & LONG DISTANCE MOVES

300+ 5 STAR GOOGLE REVIEWS
Do You Need Office Movers in Buffalo NY?
When it comes to expanding or relocating a business, there's little that can be more rewarding than finally getting into a new space. You can reorganize, redecorate, and find ways to make your office work more efficiently. But office moving can also be quite stressful, so it's important to work with Buffalo office movers who know what they are doing.
As office movers in Buffalo NY with 40 years of experience, you'll find few who have quite as much know-how as us. Whether it's been for residential or commercial clients, there's nothing we haven't moved. We're proud to be a communally minded, locally run and locally managed moving company in NYC with a vast array of long distance moving services on offer, so whatever you need moving, we're the guys to call!
Some Things to Consider When Planning Our Office Move in Buffalo
Moving a business needs to be a slick operation. Depending on what kind of business you have, you are likely to items or furniture which are vital to getting your business back up and running. These will need moving in an orderly fashion to get them in place quickly. You might also have special equipment that needs extra special care or packing in a particular way to prevent any damage.
It's also important to consider your budget and time restraints. Longer journeys will have an impact on the time spent moving and consequently the amount of money you are spending on the move. Whatever industry you are in, without getting a good handle on your budget or schedule, the cost of moving can start dipping into your profits. That's why it's important to find affordable office movers in Buffalo, NY who can give you all the information you need before you start moving.
What Our Buffalo Office Movers Offer
As a company that values great customer service, all our staff know just how important effective communication is. All of us are trained to act professionally and compassionately when it comes to property moving – we understand how stressful it can be.
We are always on time and ready to get started at any time you need us. We pride ourselves on being able to move anything with the utmost care and an eye for security, so you'll know your property is going to be in safe hands. Items we've had experience of include:
Electrical or mechanical equipment
Office furniture
Supplies
Art, antiques or musical equipment
There's very little we haven't had experience of when it comes to moving premises, but if you've got a special item that needs specific care, we are always happy to be guided by you. If you aren't sure how best to handle a specific item, then we are also happy to offer you guidance as well!
Request Your Free Estimate From Our Office Movers in Buffalo
We're always ready to meet new people and offer them the benefit of our experience, so why not take a look at our advice blog on our website? You can also see what we've been up to on our social media accounts or take a look at the very kind testimonials some of our clients have given us on our website.
Whenever you're ready to get started, just put a few details into our free estimate service and we'll offer you a great rate. You can also give us a call, an email, or a direct message and we'll get ready to help you move your office in Buffalo!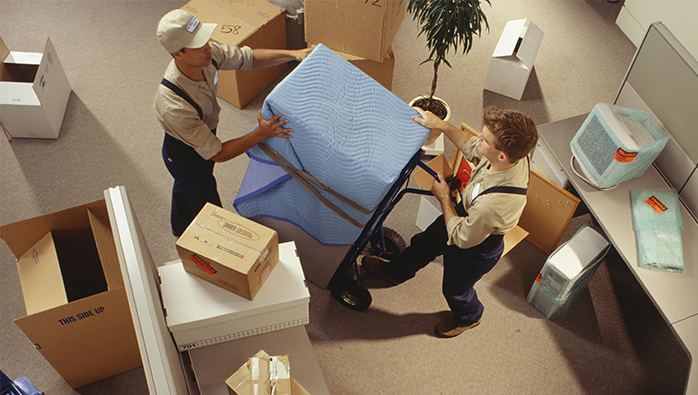 I was referred to Movers 101 by a friend and I am glad I used them. They helped me pack and moved everything for me to my uptown apartment. I hate moving and was dreading the aches and pains that come with it. Movers 101 were very professional. They came with their own boxes, wrapped all my breakables and unpacked everything for me. I didn't lift a thing and their prices were reasonable. I would recommend them to others