Park Slope Movers
We will pack your clothes and electronics absolutely FREE for 1 BDR+ during
December, 2023
FREE DETAILED MOVING ESTIMATES

WE WILL PACK, LOAD & TRANSPORT WITH CARE

NEW YORKER OWNED & OPERATED

LOCAL & LONG DISTANCE MOVES

300+ 5 STAR GOOGLE REVIEWS
We know what moving is like. There are boxes all over your home, you're stressed out and you can't wait for the day you're finally settled in your new house. Whether you're moving to another part of NYC or just down the street, moving is one of the more stressful situations in life. It's no wonder you just want it to be over. Luckily, we are here to help you out! We are a team of professionals with 30 years of experience in the moving business. If you're looking for Park Slope movers and you hire Movers 101, you won't regret your decision. We are here to satisfy your needs and reduce your stress. The words "successful move" sound pretty good, don't they? If you think so, contact us and we can start working together!
Read More
Looking for the Best Park Slope Moving Company?
It goes without saying that moving home or moving office can be a difficult and stressful experience for everyone involved. But if you've previously assumed that there's no way to get around this problem and that your next move is bound to be long-winded, frustrating and expensive, you'll be glad to hear that in fact, nothing could be further from the truth. In reality, with the help of an experienced and professional Park Slope moving company like Movers 101, you can rest assured that you'll be able to conduct your next move with ease and efficiency, with minimal cost or stress involved.
Here at Movers 101, we started out as a small business over 30 years ago, and since then we've grown into one of the most highly regarded professional movers Park Slope has to offer. Over the years, we have helped countless individuals, families, and businesses across the New York City area with their important moving projects, from small, local moves to huge relocations to the West Coast. We understand the importance of real local expertise, so everyone on our team has a great knowledge of the local area and the moving industry, giving our customers the confidence and peace of mind that comes with knowing they're working with assured professionals.
Park Slope Movers for All Occasions
Our approach to providing NYC moving services is very straightforward. After a prospective customer gets in contact with our moving company in Park Slope concerning an upcoming move, we come up with a free personalized quote, and the customer can decide if they wish to hire us. Then, we work closely with them to gain a comprehensive understanding of their particular needs, preferences and requirements. We understand that each and every customer is slightly different, which is why we pride ourselves on providing a flexible, adaptive service which is tailored to individual needs. If you have any valuables which need special care and attention, we'll take this into consideration to ensure that all of your possessions are stored and transported safely to their destination.
Once we've got a clear, detailed plan in place for the move, we can help the customer with any other relevant challenges they might be facing, from trash removal to temporary storage solutions. On the day of the move, our experienced team will arrive promptly at the agreed time to begin the process and ensure that everything runs smoothly and seamlessly.
Contact Our Park Slope Movers Today!
If you would like more information about how we can help you turn your upcoming move into a great success with minimal cost or hassle, you might want to use our helpful online estimate tool to gain your free personalized quote. Otherwise, if you need any more information from us, just get in touch with a member of the friendly team via telephone or email and we'll be happy to answer any questions you might have about the services on offer.
Read Less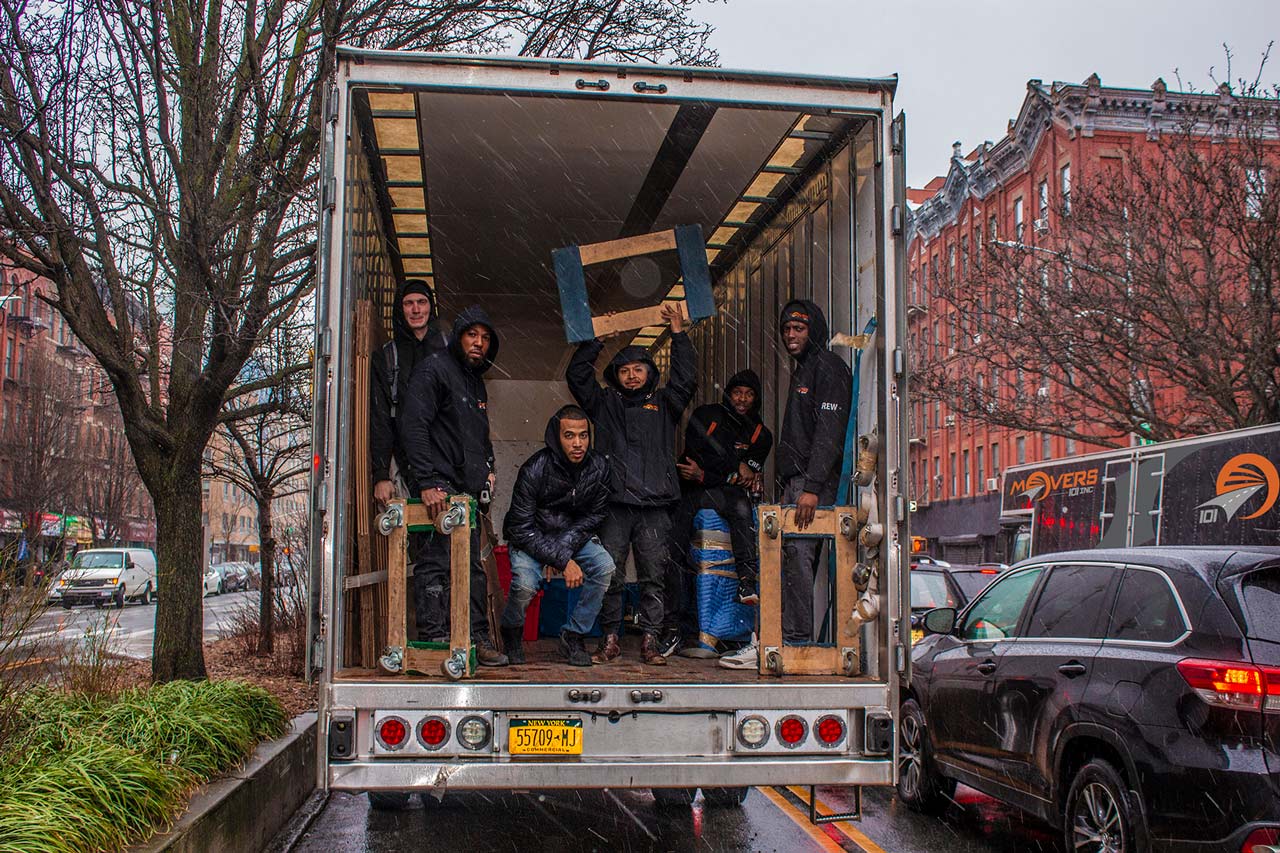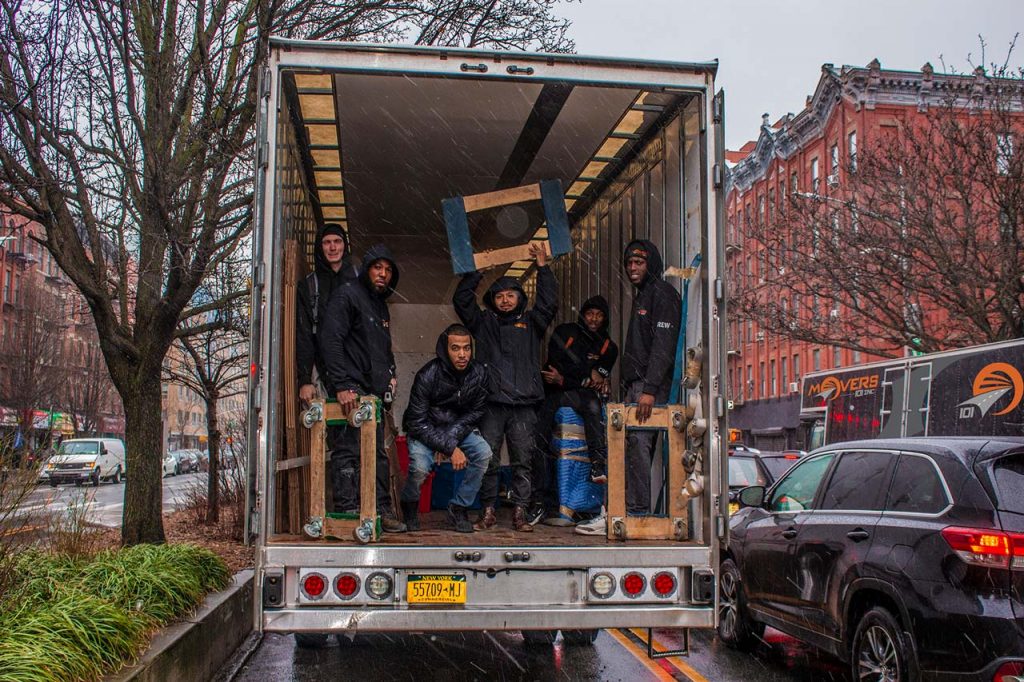 Park Slope movers are here to make relocation less stressful
We are aware of your moving problems and we want to make this process easier for you. If you decide to hire us, you can be sure you'll be in good hands. We are among the most trusted moving companies in New York and we know what we're doing. Let our team of experts pack your belongings and take care of transporting them to your new home, while you sit back and relax. Our Park Slope moving services can save you some nerves and get you through this relocation with no stress. If you want to make sure we're the right choice for you, you can always read our customers' reviews and see for yourself.
There are multiple ways in which we prove the quality of our services. First, we are experienced movers who know exactly how to handle each task. This way, we can guarantee that your move will go without a hitch! There will be no things left out or missing, and everything will be safe and sound in our hands. Thus, you will not lose a moment of sleep when working with us. It doesn't matter if we are the ones to transport your items or keep them in our storage. You can expect the highest levels of professionalism whatever the task!
What's more, when you delegate huge moving tasks to us, you will get one resource that is essential during the move – time! As you might imagine, the clock is always ticking when you are getting ready for relocation. As the moving day draws near, your stress levels will rise. However, when we are taking care of the tiring things like packing, transporting, or storage, you will have more time to do other things. What's more, you might even get a chance to rest or hang out with your friends!
Our Park Slope movers are affordable and efficient
Unfortunately, moving house can require quite a big budget and that tends to give people a headache. Some people stay away from hiring moving companies in order to reduce moving costs. However, you can hire our professional crew without breaking the bank! Everyone should get some help when moving house and we'd love to be the people that help you. That's why we have made competitive prices that are affordable. We want everyone to be able to afford our primary services. Of course, you have the option of choosing some special services as well.
Don't let the fact that our prices are affordable fool you into thinking we're not a reliable team. Our Park Slope movers are among the best in the city, so you have nothing to worry about. We will come with high-quality moving supplies, help you pack, load the truck, and unload everything at your new home. Of course, we have all the licenses and insurance, so a safe relocation is guaranteed.
The same applies to our storage services! As we mentioned, our units are secure and safe whatever you are using them for. When moving, sometimes you will have to put your furniture in the storage for a night. Or, you might be downsizing, and you need our units to keep your extra things safe. We even offer short-term storage for when you are remodeling your home and need to keep furniture safe. Whatever your needs are – we will have the right unit for you – at competitive yet affordable prices!
I was referred to Movers 101 by a friend and I am glad I used them. They helped me pack and moved everything for me to my uptown apartment. I hate moving and was dreading the aches and pains that come with it. Movers 101 were very professional. They came with their own boxes, wrapped all my breakables and unpacked everything for me. I didn't lift a thing and their prices were reasonable. I would recommend them to others
Special services that we offer
Every relocation is different, of course. That's why some people require special services like moving a piano, antiques, art pieces and other prized possessions. In case you are one of these people, worry not. We are here to offer all of these services. You can count on our team of experts to transport your valuables with care and patience. We understand that these things require delicate handling and the right techniques. So, by hiring our professional movers Park Slope, you're ensuring that your specialty items stay safe and protected. Apart from these, we offer a number of other special services:
crating
hoisting
advanced assembly/disassembly
carpentry
Your satisfaction is our priority!
What would a moving company be without its customers? Our clients are very important to us and we do our best to ensure every relocation is successful. We strive to satisfy the people we work for and we do everything in our power to fulfill their needs. To make sure you are satisfied with our services, your booking agent will call you within a week after the move to check if everything is okay.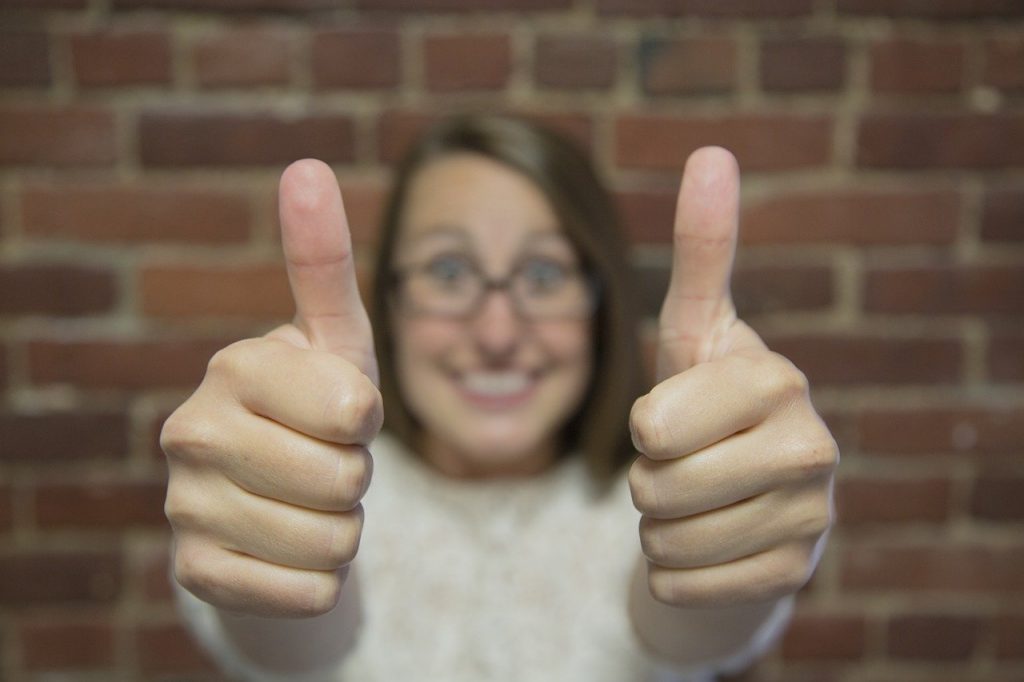 We pride ourselves on our service. Your happiness has been our number one goal from the moment we started working in the moving industry – and it hasn't changed to this very day! Everything we do is to ensure that you are safe and satisfied with the move. This is exactly what sets us apart from other moving companies.
We hold the keys to a successful move!
We believe that there are two secrets to any successful move – good communication and proper planning! Communication is a must during any move – even to a neighborhood as perfect as Park Slope. Moving can get tough, and there are a lot of moving parts that you need to pay attention to. By working closely with our clients, we ensure they are aware of everything and ready for it!
That also includes careful planning. We will analyze all your moving needs and carefully develop a thorough plan. This way, we ensure you are happy with your move, and we accomplish everything on time. There is no room for mistakes when you are moving with us!
What you should know before moving to Park Slope
Park Slope is one of Brooklyn's many neighborhoods. This particular neighborhood is known for charming cafes, pedestrian-friendly sidewalks and brownstone buildings. If you choose to move to Park Slope, there are many amenities to enjoy. This is a family-friendly neighborhood where you can take a stroll with your kids and enjoy looking at all the beautiful pre-war houses. There's plenty of greenery in Park Slope, the schools are great and the crime rate is low. Park Slope is the perfect serene neighborhood that offers something for everyone. Whether you're a millennial or a new parent, you can enjoy the perks of living in this beautiful Brooklyn area.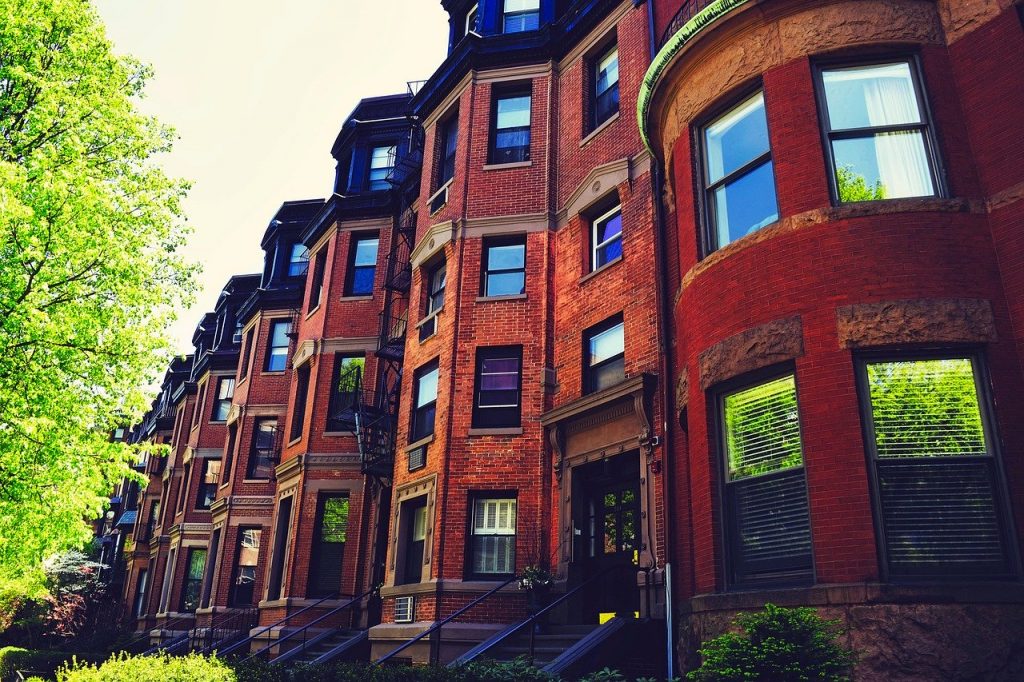 Once you move to Park Slope, you'll stay in Park Slope. You'll adapt your lifestyle to this neighborhood and you won't want to leave. Some even call this lovely part of town one of the best neighborhoods in the whole of New York City! There are plenty of restaurants, beer gardens and wine bars where you can have a fun night and relax after a long day. If you're a creative person, you can surely find like-minded art lovers here. So, if you need home movers in Brooklyn, NY and you're wondering whether this is a good decision, we're here to reassure you. If you're looking for a neighborhood that's got a suburban atmosphere but is in the heart of Brooklyn, you've found the right place. You don't have to think twice about it, you can contact our Park Slope moving company right now and choose the moving date!
Contact our Park Slope movers and schedule your relocation!
Now that you know what we're all about and what you can expect from a life in Park Slope, you're ready to hire our Park Slope movers. Simply contact us and we can talk about all the details of your move and make sure everything goes smoothly. There's no way your relocation won't go seamlessly when we're working together. After three decades in the business, we know New York like the back of our hands!