Office Movers Rochester NY
15% OFF all office moves & 60 Day Free Storage during
May, 2023
FREE DETAILED MOVING ESTIMATES

WE WILL PACK, LOAD & TRANSPORT WITH CARE

NEW YORKER OWNED & OPERATED

LOCAL & LONG DISTANCE MOVES

300+ 5 STAR GOOGLE REVIEWS
Are You Looking for Office Movers in Rochester NY?
Moving premises of any kind always involves a certain amount of stress. You want to be sure nothing is left behind, that everything is secure when traveling, and the loading and unloading are done safely and efficiently. This stress can be further amplified if you are moving your business premises.
We are one of the most trusted office movers in Rochester NY. With 40 years of experience in property moving, we are proud to have served both residential and commercial clients from across the area. We're pleased to be locally run and locally managed and we want to extend our services to every business in the community.
Things to Consider When Planning Your Rochester Office Move
Whatever business or industry you are in, it is always wise to be strategic when planning to move into new premises. You should take stock of your assets and think about which ones will need to be in place first in order to get your business up and running. You need to think about how much time you need to take out of regular business hours to get the move done.
You might also want to make sure you understand the specific needs of some of your items. There may be items that need special treatment or have specific requirements when being moved. There might even be items that need moving by themselves to protect them from damage. In each case, you will want to think about what you need to communicate to your office movers and what kind of service you want, and for that, you need a moving firm that is easy to communicate with.
Expert Office Movers in Rochester, NY
We value the customer and their needs above everything else, so we know the value of effective communication and empathy. Our team is made up of well-trained customer service professionals who understand that moving premises often comes with a considerable amount of stress.
We're proud of our professionalism, and you'll find that our office movers in Rochester turn up on time and ready to work every time you call. We will treat your property with the utmost care and attention with a mind for security and damage control. Items we've dealt with in the past have included:
Furniture
Electrical goods
Heavy machinery
Supplies
Art, antiques and musical instruments
Whatever items you need moving, we're likely to have had some experience of them. But even if we haven't, we're always happy to accept new challenges and be guided by you. If you're not sure what the right course of action is, we're happy to offer advice and guidance of our own.
This service comes at a highly competitive rate as well. We're confident you'll be happy with our prices, so why not take advantage of our free estimate service today and see what we can offer? You'll be happy to find that our service comes with up to $3,000,000 free insurance coverage as well, so your business will be in safe hands. We offer safe and secure storage facilities if you're planning on spreading the move-out, and we offer out of interstate moving services as well as local movers.
Get in Touch with our Rochester Office Movers Today!
We're always happy to make new acquaintances so why not take a look at our social media pages and see what we've been up to? You can also take a look at our advice blog or read through the kind feedback we've been given on our website.
Then when you're ready to get in touch, just make use of our free estimate service. You can also give us a call, or an email or message and we'll be in touch to discuss how we can help you with your move!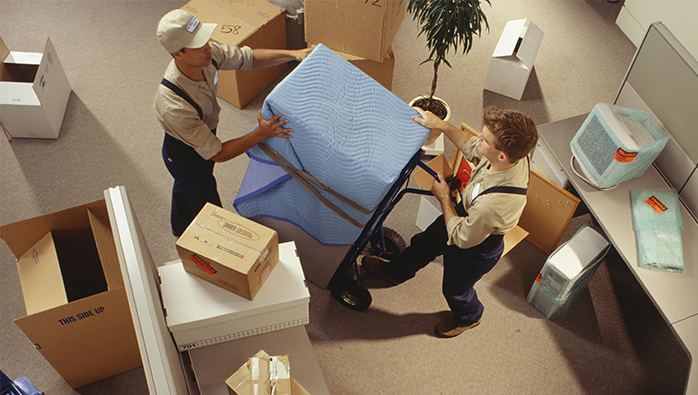 I was referred to Movers 101 by a friend and I am glad I used them. They helped me pack and moved everything for me to my uptown apartment. I hate moving and was dreading the aches and pains that come with it. Movers 101 were very professional. They came with their own boxes, wrapped all my breakables and unpacked everything for me. I didn't lift a thing and their prices were reasonable. I would recommend them to others