Tribeca Movers
30% OFF All Interstate Moves during
December, 2023
FREE DETAILED MOVING ESTIMATES

WE WILL PACK, LOAD & TRANSPORT WITH CARE

NEW YORKER OWNED & OPERATED

LOCAL & LONG DISTANCE MOVES

300+ 5 STAR GOOGLE REVIEWS
In Need of Fast and Efficient Tribeca Movers?
Moving home is one of the most exciting and stressful endeavors you can undertake. On the one hand, there is the thrill of setting up your new premises, choosing color schemes and layout, but on the other, the process of bringing your furniture and items from your old place can seem overwhelming. We can seem to accumulate more than we anticipated, and there's almost certainly an impression that we've taken on too much.
However, our Tribeca movers are people who do this for a living and are experts in drawing the stress out of your situation. They'll know how to get any belongings, furnishings, or even unwieldy equipment to your new place with the minimum impact on your enjoyment of the process. Whether you are moving a business, a home, or just moving to a new apartment, you can save time, money, and your personal wellbeing by enlisting the support of professionals.
Our Movers in Tribeca are Dependable and Knowledgeable
As one of the area's most reputable movers in Tribeca we offer a combined experience of thirty years. The result is personalized service that takes into account each customer's needs on a case-by-case basis. We believe that communication is key to understanding each of our client's needs, which is why you'll find our team members always open, honest, and respectful when helping you to move properties.
Our team is our most valuable resource, and your interactions with us will fall into three main areas:
Consultation
We'll begin our service by getting to know you and understand what kind of service you require, what property you are moving to, and where you are coming from. We strive for a full understanding of your situation, your schedule, and the sort of budget you are working with so we can offer a service that values your belongings as you do.
Movers and Handlers
Once we've taken the job and the day is arranged for your relocation, our handlers will be on hand with any necessary moving equipment, storage containers, or other gear that will be needed to get your items safely loaded. We'll arrange your items so that they are as secure as possible and in a fit state to be moved.
Drivers
Our highly proficient drivers are experts in local traffic and routes. They'll navigate through any kind of traffic with the greatest of ease and strive to get your items to their destination in good time and in the best of conditions. Furthermore, they have extensive knowledge of interstate moving as well, so wherever you are relocating to, we'll be right there with you all the way!
We know that timings are sometimes off, so if you can't get into your new place straight away, you'll be pleased to know that our Tribeca moving company offers fantastic storage facilities, too. We'll keep your belongings safe and secure until such a time as you would like us to move them in.
Get in Touch with Tribeca Movers Today!
As soon as you've got details of your move and an idea of the schedule, drop us a line! Whatever stage you are at, we'll be happy to furnish you with a quote on how much we are likely to charge based on your requirements and give you an idea of the best ways of organizing your move.
Then, when you are ready to go, give us a call to confirm, and we'll start getting our team and equipment ready to move you into your new home! Get started today – we're ready for your call!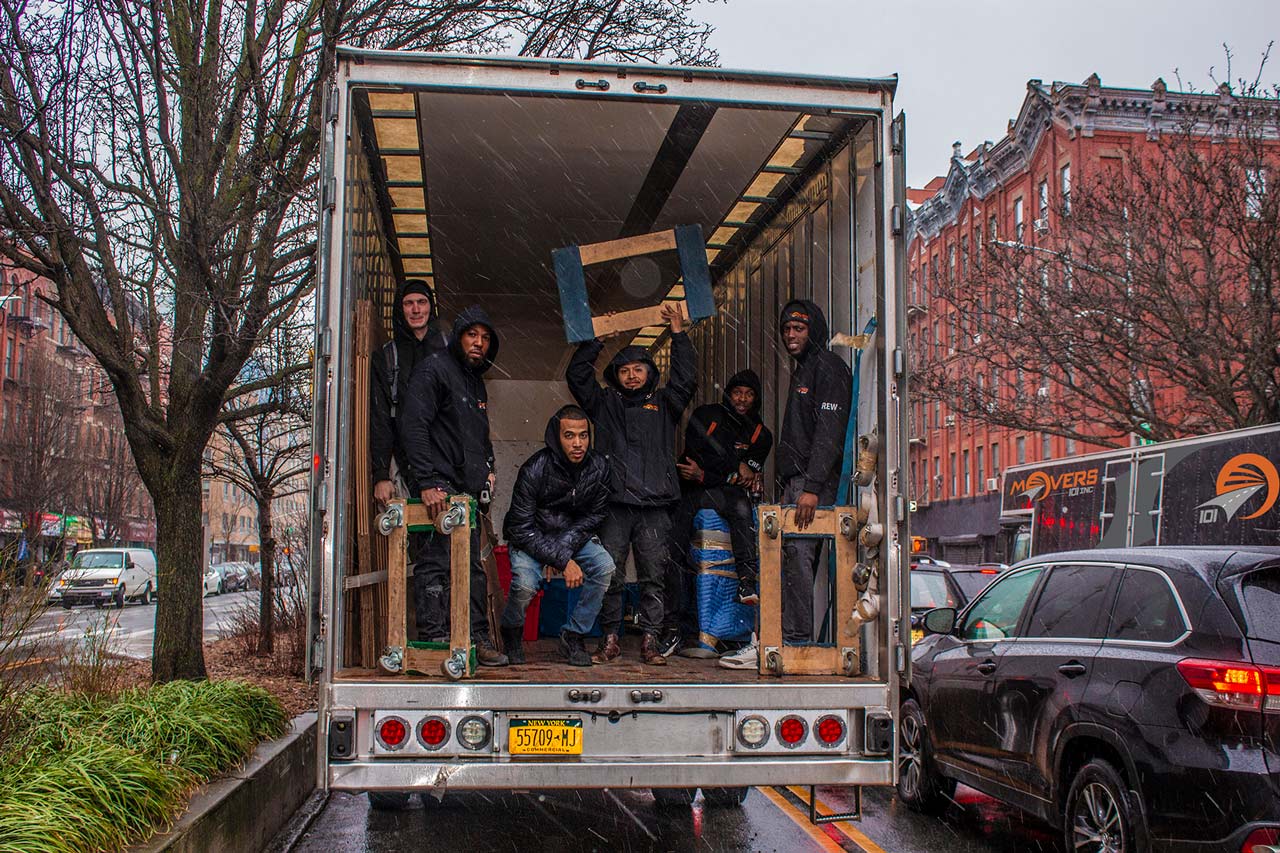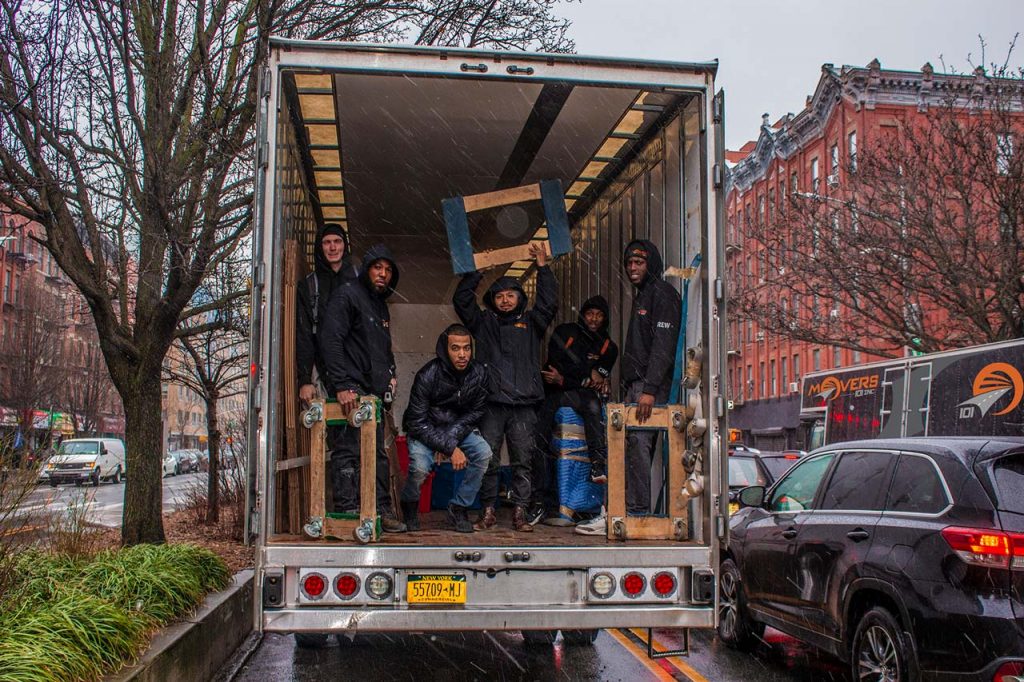 Our Tribeca movers are committed to making sure the job is done right. And to achieve that, they will devote 100% of their time and energy to your move!
I was referred to Movers 101 by a friend and I am glad I used them. They helped me pack and moved everything for me to my uptown apartment. I hate moving and was dreading the aches and pains that come with it. Movers 101 were very professional. They came with their own boxes, wrapped all my breakables and unpacked everything for me. I didn't lift a thing and their prices were reasonable. I would recommend them to others