Office Movers Westchester NY
15% OFF all office moves & 60 Day Free Storage during
September, 2023
FREE DETAILED MOVING ESTIMATES

WE WILL PACK, LOAD & TRANSPORT WITH CARE

NEW YORKER OWNED & OPERATED

LOCAL & LONG DISTANCE MOVES

300+ 5 STAR GOOGLE REVIEWS
Movers 101 – Westchester Office Movers You Can Rely On
Moving office in Westchester is all about timing. Staying on schedule is important because a business requires minimal interruption to its operations. Movers 101 is the ideal company to help with your move because we know how to make your office move in Westchester smooth and efficient.
How We Make Your Move Easier
Usually, when things go wrong during a move, it's due to either a lack of planning or a lack of care. You never have to worry about this with Movers 101, because we are meticulous. We sincerely care about making sure your valuable items are handled with respect, and we're well aware of how important the timing of the whole operation is.
Because we have the right approach from the outset, you will experience the least probability of anything going wrong during the move. This is because common mistakes are avoided, plus our Westchester Office movers have sufficient skill and experience to be able to deal with any unexpected conditions that may come up during the move.
Knowledge and Experience Make all the Difference
Not every company in the moving industry is equipped or ready for moving office equipment. If you hire those who aren't ready, it's quite likely they'll accept the job because they don't really know they're not ready. The task is not as simple as an ordinary household move, however.
First, as mentioned earlier, there is a much greater need to stay on schedule. Beyond that, much of the equipment found in a modern office is of a different nature to ordinary household goods. The equipment may be larger, heavier, more complex, and may need a lot more careful packaging and handling.
Our movers have the experience in office moves to be able to make the right decisions when it comes to handling your valuable office equipment. That means you can absolute faith in them to treat your items with the respect they deserve, whether it's a local or long distance move.
Your Local Expert Movers in Westchester with National Reach
We can help you move anywhere in the continental United States, and with a little help from our friends, we can help you go even farther if you need to.
Moving office in Westchester can sometimes be stressful. With us working for you, it doesn't need to be. We'll take care of all the details, help with planning and all the supplies you need for packing, handle your items with appropriate care, drive safely, and deliver on schedule. On top of all that, we have $3 million of insurance cover, so you can rest easy that your office move in Westchester is in good hands.
Make us Your Westchester Office Movers in NY
The start of your move can be as simple as a phone call to our friendly customer service staff. You can also leave a message for us on our web form and we'll get back to you as soon as possible. Moving is easy with Movers 101, which is definitely the best reason to choose us when you need to move.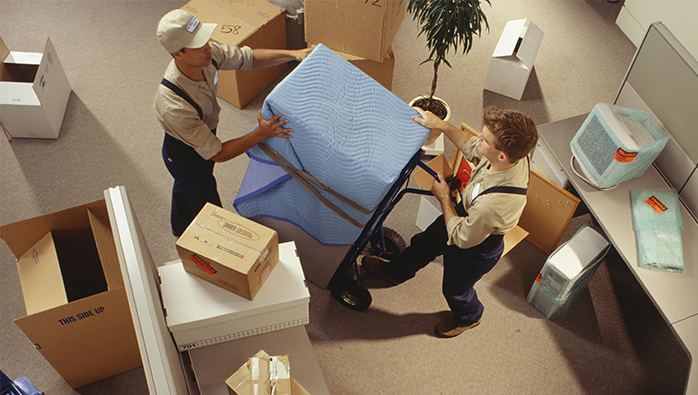 The Movers 101 team was not only professional, but personable! They kept us calm and laughing through out what can be a stressful time for people. They set everything up as it was and left us with a beautiful home. We can't thank them enough and highly recommend them to anyone who needs an efficient, fast, and extremely knowledgeable moving crew!