Lower East Side Movers
30% OFF All Interstate Moves during
December, 2023
FREE DETAILED MOVING ESTIMATES

WE WILL PACK, LOAD & TRANSPORT WITH CARE

NEW YORKER OWNED & OPERATED

LOCAL & LONG DISTANCE MOVES

300+ 5 STAR GOOGLE REVIEWS
Enlist the Help of Our Lower East Side Movers Today!
One of the things that can make moving premises quite stressful is ensuring you have the appropriate means to move. Not everyone has access to heavy goods transport when it comes to moving a business, and for tenants and homeowners, multiple trips back and forth in a car crammed with your all your worldly possessions can become tedious very quickly. Furthermore, if you have no transport at all, you may end up feeling stranded.
That's where professional Lower East Side movers can help. With a fleet of high-quality vehicles in all shapes and sizes, a professional moving team can move goods, furnishings, and expensive equipment safely and cheaply without the hassle of hiring vehicles. They'll know how to navigate the busy city streets and get your items to their location without stress and fuss.
A Bespoke Lower East Side Moving Service
One of the things that have made our movers in the Lower East Side so well-reviewed is our attention to specific detail. We've long known that there is no 'one-size-fits-all' when it comes to moving properties, and every single one of our customers has received a bespoke service tailored to their specific requirements. We've found that the best way of fostering this is to have you guide us, so we always start with a consultation, just so we can be clear on what you need when you need it and how we can best serve you.
Then, we'll offer you a range of services. Our Lower East Side moving company isn't just a van and a group of disengaged movers, but a team of experts and a treasure trove of resources, all of which are at your disposal. Among our services, you'll find:
Local drivers
All our drivers are from the area and know the city and the state very well indeed. They'll know how the various traffic systems work, what times of day are best for each route, and where the best parking spots.
Interstate services
In addition to expert local knowledge, our drivers are also more than capable when it comes to moving across the country. We've got extensive resources and vehicles that are made for longer travel, and wherever you are moving, we're with you 100%
Storage facilities
We understand that timings can sometimes be a little off, so you'll be pleased to find that we can hold on to your belongings in our storage services, securely and safely, until the time comes for you to move in.
Decluttering and rubbish removal
We also know that whenever you move on from a property, there are likely to be things you are not interested in bringing with you but seem to have no way of disposing of them. We're happy to offer a hand with that as well, and we'll remove any garbage, ruined or damaged furniture, or other items you would like to get rid of.
Call Us Today for a Free Quote on your Lower East Side Move
Wherever you are moving from, wherever you are moving to, we're on standby to help you out. Whether you're at the initial planning stage or have a date for when you need to move by, our movers in the Lower East Side NYC can offer you the same high-quality service whenever you need them.
Just give us a call today, and we'll offer you a free quote on your move, competitively priced so you can move premises without bankrupting yourself in the process!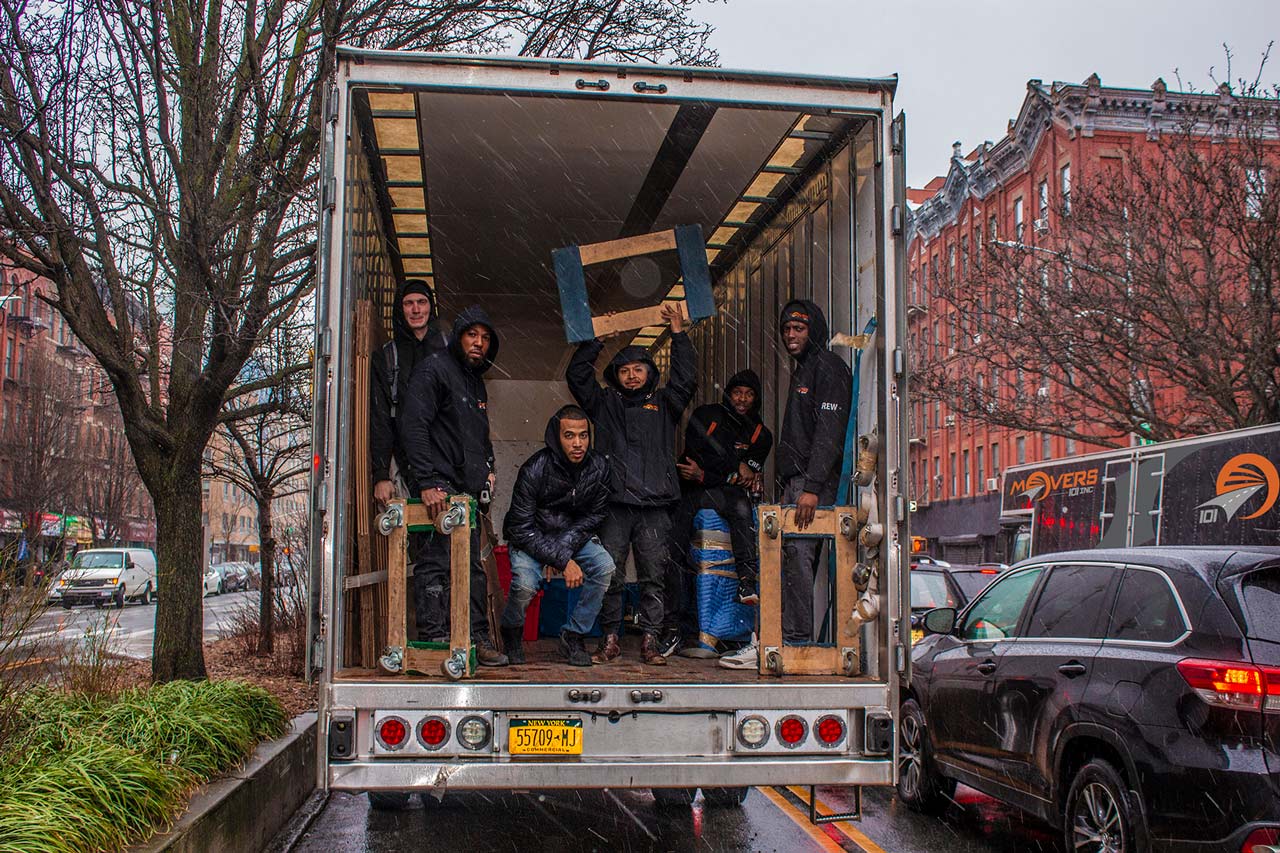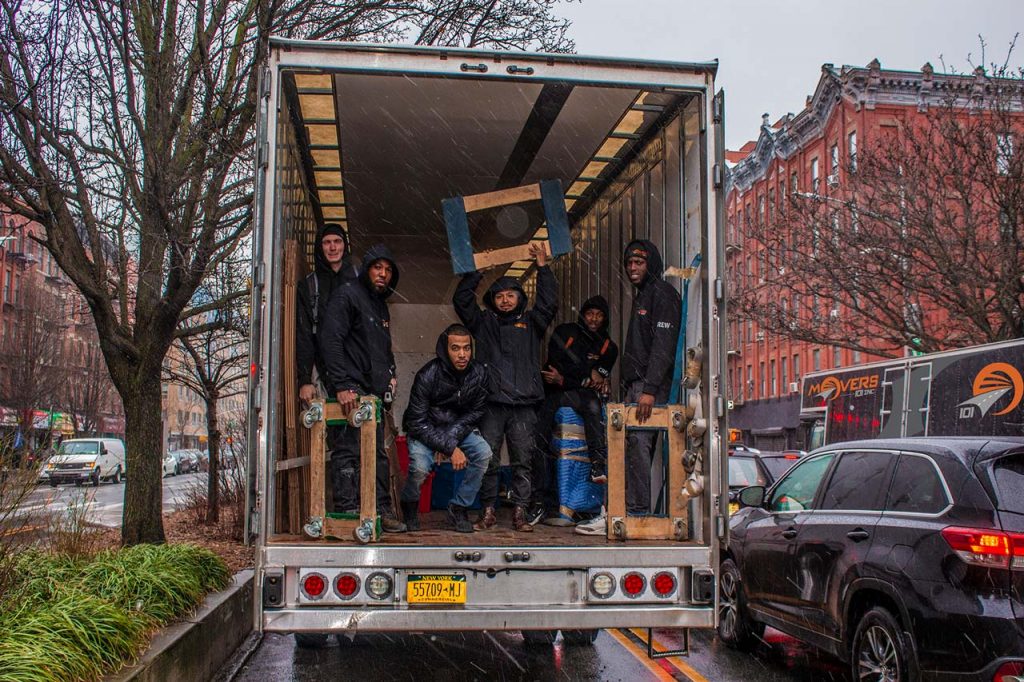 Our Lower East Side movers are committed to making sure the job is done right. And to achieve that, they will devote 100% of their time and energy to your move!
Can't say enough about the great experience I had moving. Louie, Janos, and Lorenzo took great care of us. Any issue quickly became a non issue. The crew took great care in protecting and packing furniture to the point I felt they were going overboard! They took better care of my items than I would. 5-star experience. You'd be crazy not to request this crew. They had me loaded up, transported, and delivered from a walk-up in Brooklyn to a single family home in Nassau county LI in under four hours.