Hoboken Movers
30% OFF All Interstate Moves during
September, 2023
FREE DETAILED MOVING ESTIMATES

WE WILL PACK, LOAD & TRANSPORT WITH CARE

NEW YORKER OWNED & OPERATED

LOCAL & LONG DISTANCE MOVES

300+ 5 STAR GOOGLE REVIEWS
Experienced Hoboken, NJ Movers for All Your Relocation Rigors
Moving is chaotic, exhilarating, difficult, fun, strenuous and crazy. Essentially, it's a mixed bag of emotions, feelings, plans and exploits. A whirlwind quest that requires organization, strategy and a lot of time and energy. If you're in need of a company to help plot out the steps, developments and procedures of your move, look no further than Movers 101. We've got all the tools, facets and expertise to ensure a smooth and comprehensive relocation.
Professional to the Core with Every Aspect of Your Hoboken Move
We've all heard the horror stories of botched jobs, breakages, lateness and other such misdemeanors. Our Hoboken Movers are the entire opposite, highly reputable, conscientious and exceptionally well trained. Every fiber of our being is committed to delivering a stellar service that you can trust.
We're extremely diligent and have the skillsets necessary to perform the arduous tasks of moving. Timing, methodology and transportation means are second nature to us and we're constantly striving to improve.
The Best Movers in Hoboken, NJ
That's what makes us professionals, we're steadfast and tireless in our mission to help you get to where you need to be, with all your belongings intact and safe. We can make that happen because we have the knowledge, worth ethic and results to prove it.
We understand the mechanics of heavy lifting, crating and hoisting. We're masters of the fine art of advance assembly/disassembly. Essentially, we've taken the time to learn important techniques and processes of this industry so that you can benefit from a complete, all-encompassing service.
You've earnt it, after all, you've worked hard to secure the next stage of your life in this new place, so you ought to have the very best team behind you as you make your way to your destination.
Movers 101 Won't Let You Down on Your Hoboken Move
Contact us today to get a free no-obligation quote for our movers Hoboken, NJ wide. We'll give you a breakdown of the costs, with full transparency, whether is a local or long distance move. There are absolutely no hidden fees, additional expenses or sketchy fine print with us. What you see is what you get, and that is wholehearted genuineness, real substance and nothing short of excellence.
With our free estimation, you can plan out what you really need to do and budget your expenditures. Our prices are competitive but affordable and fair. We'll happily advise you and we do what we can to work with your personal situations and requirements.
All our experience in the industry has given us so many insights in how to run our business efficiently, smartly and in a way which is helpful and useful to our customers. You can expect care, dedication and expertise when you come to us. We'll always have time to run you through the costs and help work out a plan that will suit you best.
Don't wait any longer for Hoboken movers, get a quote booked in, call for a chat, leave a message with any questions you may have. We're also reachable on social media, so why not find us there too?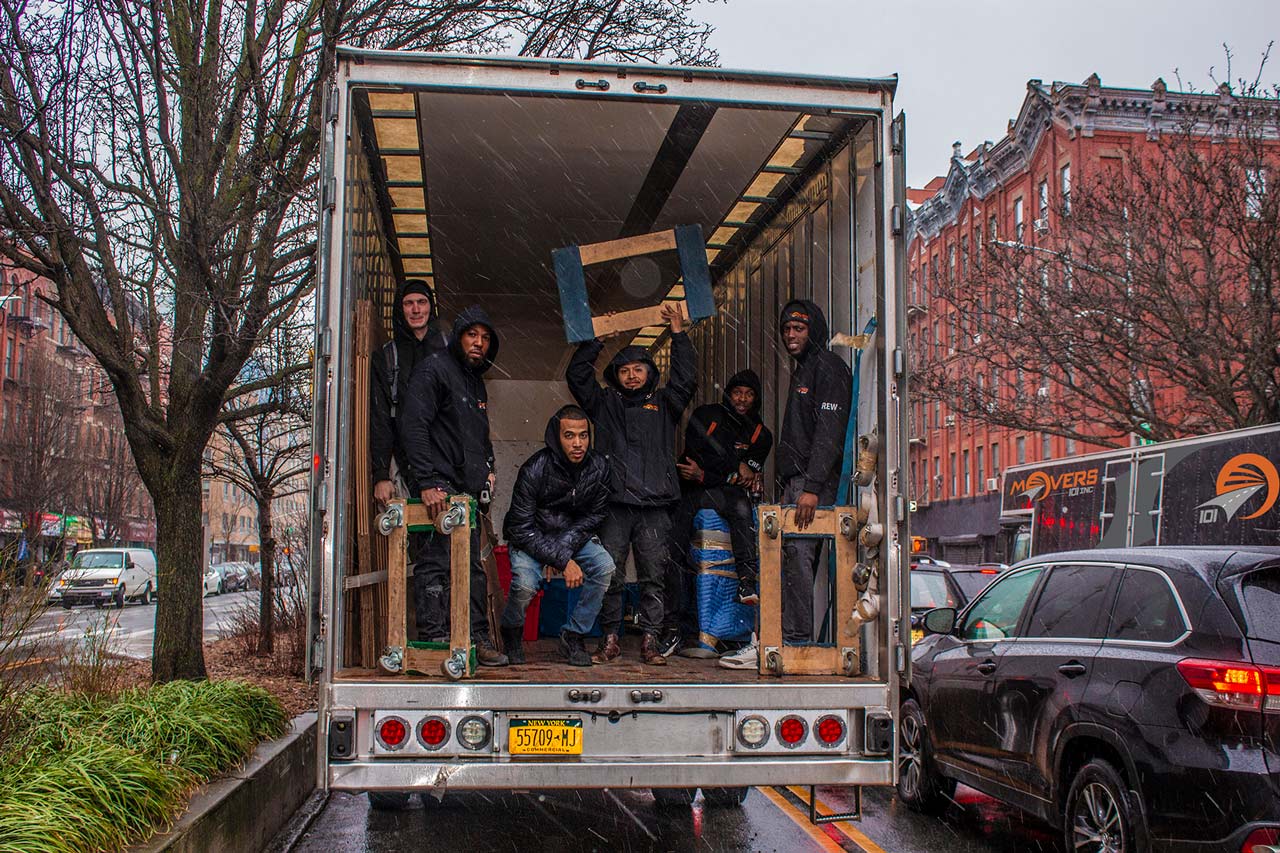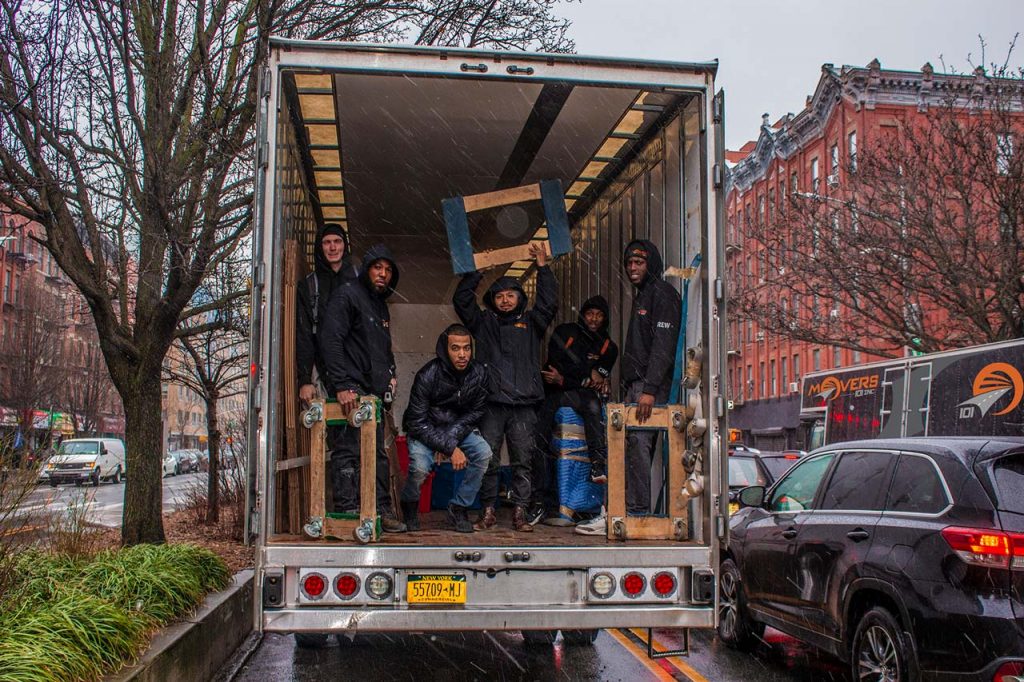 Our Hoboken movers are committed to making sure the job is done right. And to achieve that, they will devote 100% of their time and energy to your move!
Movers 101 were great! They moved my daughter from her apt in NYC to her 3rd floor walk up in Brooklyn. They were quick, efficient and made the process go very smoothly. They set up everything and made sure we were happy before they left. I highly recommend