Interstate Movers NYC
30% OFF All Interstate Moves during
September, 2023
FREE DETAILED MOVING ESTIMATES

WE WILL PACK, LOAD & TRANSPORT WITH CARE

NEW YORKER OWNED & OPERATED

LOCAL & LONG DISTANCE MOVES

300+ 5 STAR GOOGLE REVIEWS
The Best Interstate Movers in NYC
We all know that every kind of relocation can be challenging. There are, however, numerous ways in which moving your home long-distance is much more complicated than any other type of relocation. This is especially true if you plan to move interstate. To be able to complete the task of interstate relocation successfully, you'll need one of the top interstate moving companies NYC to take care of this for you. Movers 101 will make sure your entire move to another state is done professionally and with ease. Get in touch with us and let us show you how we handle moving!
We'll take your interstate relocation seriously and handle it professionally
There is inevitably a slight difference between an interstate relocation and local moving NYC. Needless to say, interstate moving is a bit more complex – although, this shouldn't concern you. Movers 101 are an experienced and reputable partner in this milestone event of your life.
Read More
Need New York Interstate Movers? Brooklyn Based Movers 101 Can Help
Moving is a stressful task for anyone and it's important that you have a moving company that can really support you through this time. Whether you need to move home, or you're looking for a company to help you with a commercial move within New York City, you'll be searching for an interstate moving company in NYC. Movers 101 is a professional moving company who can help you move locally or long distance. In fact, we can move you to any state in the USA.
There are a lot of interstate moving companies in NYC so choosing which NYC moving company to use can often be a difficult decision to make. Movers 101 has been built up by two owners with a combined total of 40 years of experience in the moving business. We pride ourselves on our attention to detail and our professionalism. We treat our customers as though we're moving our own families. We aim to move our clients and their possessions with as little stress as possible and, as owners, we've ensured that we've kept our hands-on approach to make sure the service you receive is the best possible.
We put the client experience at the heart of everything we do. Our goal is to make your moving experience as stress-free as possible and get you from A to B with the minimum fuss.
We're NYC's Interstate Moving Experts
Movers 101 can move anything. We promise! We've had experience in moving just about everything including long distance Manhattan movers and business movers so if you've got boxes or personal possessions, awkwardly shaped furniture, pianos, or if you have a commercial venture which is relocating. It doesn't matter how tricky or awkward your moving needs are, we can move you. We pride ourselves on our ability to take on complex challenges from commercial clients and safely move their assets as we're the best NYC movers and packers.
Not only can we move your belongings, but we can also help you pack up or even move things into a storage facility if necessary. We are a one-stop-shop for everything you need, and even the things you haven't thought of. This is where our combined years of experience comes into play and sets us apart from the rest. We also make sure that the packaging materials we provide are reusable and recyclable to keep the planet happy as well as our clients.
We can also move you anywhere. It doesn't matter whether you're moving down the street or planning an interstate move from New York to sunny Florida, we can help you. No job is too big or too small. No distance is too far or too short.
Looking For Professional, Affordable Interstate Moving Companies?
Interstate relocations can be a headache. The logistics can become complex and difficult. That's why you need a professional interstate moving company for your relocation experience. There are many interstate moving companies in NYC to choose from – but Movers 101 has some of the best and cheap movers in Brooklyn in the business.
We've got over 30 years' worth of experience, as well as specialist knowledge in transporting fragile and valuable items such as antiques and artwork. We are the commercial movers in New York and residential property from coast to coast many times over. And we have over 300 5* reviews from satisfied customers.
One of the most popular features of Movers 101 is that we offer the whole package. We are more than happy to pack your items with our professional quality boxes and crates, we load the truck and transport it with great care. If you require storage areas to temporarily store items whilst you move – we also have secure areas you can use. So just let us know if you want to move from NY to LA or you need movers to Florida.
An interstate Moving Company in NYC You Can Rely On
Here at Movers 101, it's our mission to help you relocate your residential or commercial property in the most efficient and hassle-free way possible. Whether your move is simple A to B, or more complex – we're up to the challenge. Not all interstate moving companies in NYC have real experience in helping clients relocate. But Movers 101 has over 30 years of experience, and we want to show you how hassle-free relocating can be.
When you're searching for interstate moving companies – call the experts at Movers 101, don't leave anything to chance.
We provide free estimates that are accurate and reliable. You won't find hidden charges or fees with us. If you would like a free, no-obligation estimate today please contact us directly or use our Estimate Form.
We have a passion for making interstate relocation stress-free…if you're moving, make sure it's with Movers 101. We also serve the below locations including:
For Reliable Interstate Moving, Choose Movers101
We have a genuine pride and passion for what we do. We recognize how much stress moving can put people under and we know that we can help ease your burden.
We're proud of the interstate moving service we provide, and we invite you to take a look at the customer reviews we've received so far on our website. If you have any questions about what we can offer, we also have an FAQ section on our website and we can offer you a free, no-obligation quote.
Read Less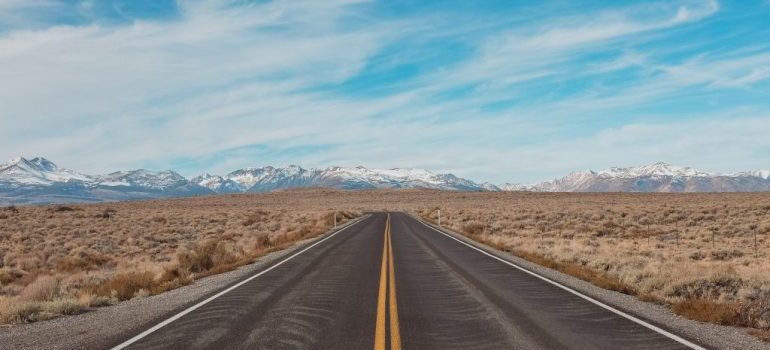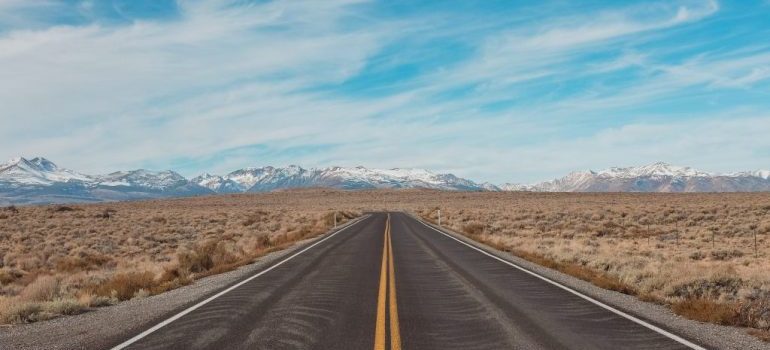 Moving to another state, whether to a neighboring one or coast-to-coast, is a process that should only be handled by one of the top-rated cross country movers in NYC. It takes a great deal of skill and experience to successfully take care of an interstate move. And when you try to choose one of the best interstate movers – Movers 101 are the ones to hire.
We possess a proven logistical capacity. This allows us to undertake such important and high-demanding relocations. While some other moving companies might wish to, we are among rare ones who can guarantee you a safe, long-distance relocation.
Our decades of experience and skilled team of moving experts are a guarantee for your successful interstate move
You know you are dealing with a successful company when you hear that it has been in the business for over thirty years. And as one of the highest-rated cross country moving companies NYC, Movers 101 have been successfully taking care of every relocation issue in the book. This means that by hiring our team of moving experts. You can relax knowing you'll have a professionally handled cross country move. We leave nothing to chance. This is why our movers go through extensive training and know just how to manage the long-distance moving NYC of every sort, including interstate moving.
We believe that a thorough plan, supported by necessary material and conduct, can do pretty much anything. This has been proven to us many times over our thirty-year carrier. Good planning and highly trained workers are the keys to our success.
Traits you should be after when hiring interstate moving companies in NYC
There are certain traits to look for when trying to hire one of the cross country moving companies NYC. It is quite clear that not every mover knows how to manage an interstate move the way Movers 101 does. Therefore, for those who are moving for the first time, we made a list. A compilation of what traits we find to be the most important ones for a company in a moving business.
So before you make your final choice, make sure your moving company has all of these features:
Before hiring movers, check if the company has its license to take care of your relocation. Since you plan to move across state lines, you should definitely make sure that your moving company is registered with the Federal Motor Carrier Safety Administration (FMSCA). This is something you don't have to worry about when hiring Movers 101.
It always helps to have access to customers' reviews, especially when choosing people you will trust with handling all of your possessions. We made sure you can read our clients' testimonials at all times. Reputability is something we have never taken for granted, and our satisfied customers have made us into one of the top-rated interstate moving companies in NYC we are today.
Affordability is a significant trait to look for in a moving company. This is particularly important for moving cross country, with moving costs sometimes being overwhelming for many people. Movers 101 has tried hard to make prices affordable to every potential customer.
We are here to provide additional moving services as well
Transferring your belongings from one state to another is certainly not the only thing you'll want your movers to take care of. And naturally, you want your moving company to be able to offer some other services as well. Movers 101 have learned what our interstate moving customers really need – and we've acquired this knowledge for over thirty years. We are glad to offer our clients both residential and commercial moving services, as well as storage facilities, moving supplies and insurance to put your mind at rest during your cross country move.
Can't say enough about the great experience I had moving. Louie, Janos, and Lorenzo took great care of us. Any issue quickly became a non issue. The crew took great care in protecting and packing furniture to the point I felt they were going overboard! They took better care of my items than I would. 5-star experience. You'd be crazy not to request this crew. They had me loaded up, transported, and delivered from a walk-up in Brooklyn to a single family home in Nassau county LI in under four hours.
Best storage services out of all the interstate moving companies in NYC
Moving outside of state borders often means leaving some (or many) of your belongings behind. This is normal. Downsizing is a regular part of moving. And, while some items are donated, sold or simply thrown away, there is another way. Storage! This is why Movers 101 provide secure storage units NYC where you can safely store all of the items you plan to leave behind. Choosing cross country moving companies in NYC which can offer both short-term and long-term storage options can make your moving process so much easier!
Our storages are a safe environment for your items. We make sure that they are accessible as well. Security is high, both from burglary and more insidious enemies – mold and pest. For sound sleep, we recommend storage insurance. We take great care of your items, but only insurance will make you truly at ease.
Movers 101 provide moving supplies for your relocation
Proper packing can make all the difference before, during and after your interstate move. And it is virtually impossible to pack properly without the right supplies. We offer moving and packing supplies NYC to help you during your packing process. With suitable supplies, your packing will be done with the utmost ease. Furthermore, this enables your belongings to be more secure during the relocation and provides a simple unpacking once your items arrive at their destination.
We also put a lot of emphasis on reusability and recyclability of our moving boxes and other supplies. This is to ensure that all of our successful relocations don't produce garbage. Furthermore, versatility is the name of the game. We make sure that our boxes are flexible and versatile. That they can protect all the items, of any size and fragility. With our boxes coming in all kinds of dimensions, we are ready to take care of your item whatever it may be.
Make sure to consider moving insurance
Movers 101 are one of the most careful and considerate cross country moving companies NYC. We want to make sure your relocation is both secure and insured. Our offer includes standard moving Limited Liability and Added Valuation policies for all of your items.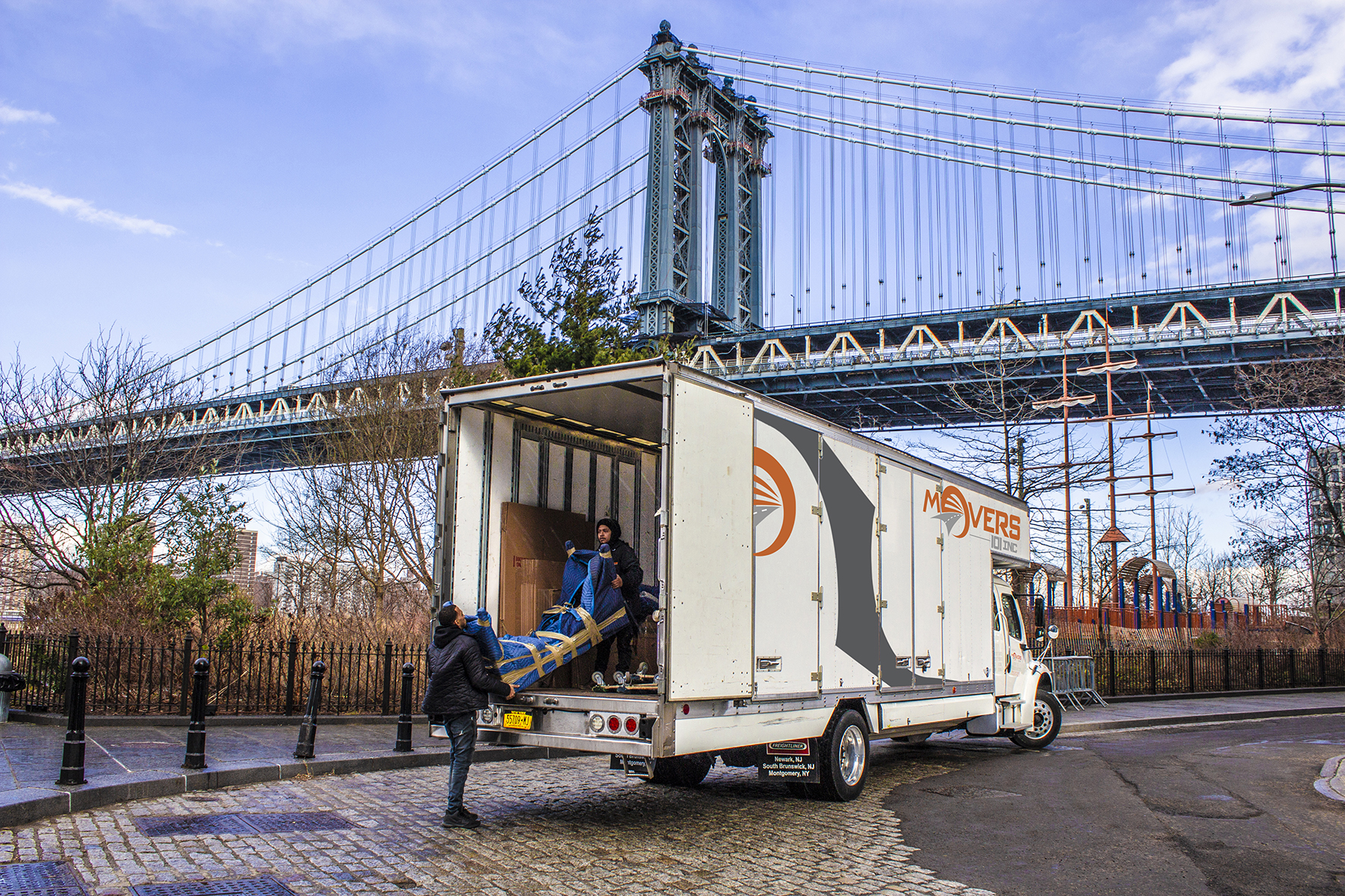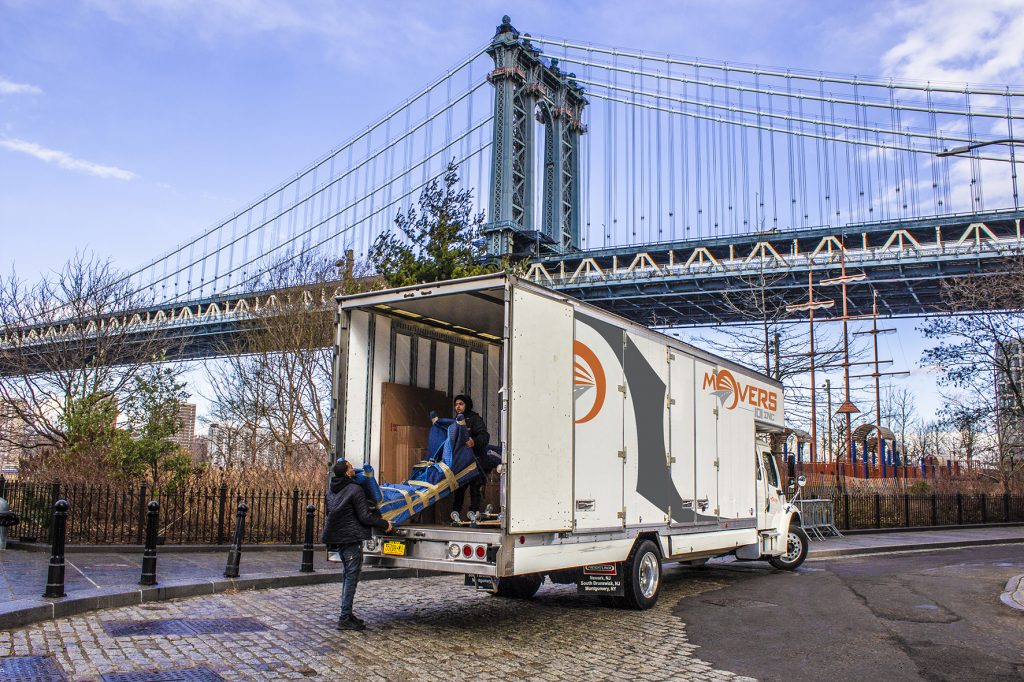 To be insured is to sleep easy. We proud ourselves on only on our reliability, but also accountability. We are there when things go right. And, of course, we are there when things go south to. With insurance, you are guaranteed that your items are going to be safely relocated and that any unwitting damage will be reimbursed.
While we put great emphasis on careful planning and even more careful executions, we are always prepared for such incidents. This is why we always recommend you taking insurance.
Get in touch with Movers 101 and start planning your interstate move
The average is not enough when choosing who to trust with your interstate move. Hire one of the best interstate moving companies NYC – Movers 101 and enjoy your stress-free relocation. Part of what makes us so well respected among our clients is that we take serious attention to clear and two-way communication. We have a dedicated staff that will give you all the information you need and works with you in order to help you decide what services you need. Get in touch with us and get your free moving quote, we'll make sure you receive the highest-quality moving services possible at the most affordable price possible!