Movers Upper West Side
30% OFF All Interstate Moves during
October, 2023
FREE DETAILED MOVING ESTIMATES

WE WILL PACK, LOAD & TRANSPORT WITH CARE

NEW YORKER OWNED & OPERATED

LOCAL & LONG DISTANCE MOVES

300+ 5 STAR GOOGLE REVIEWS
Hand the Moving Stress Over to the Best Moving Company on the Upper West Side
Moving house can be a hassle and it can be a disaster. It can also be a breeze. That's why you should be looking to get the best moving company on the Upper West Side on your side. And here's how you can save yourself even the hassle of searching: we're right here.
We at Movers 101 take this business very seriously. You probably haven't moved very often, but we do it all the time, for all sorts of people, and we always bear in mind one thing: this is a stressful time in anyone's life, and we are here to make it better. It's what we do; we know how to do it well and we know that if a customer will hand the problem over to us, it becomes no problem.
Nightmare on Your Street. Why You Should Get a Moving Company on the Upper West Side
That's the basic question. Why not do it yourself? If you've got no furniture and you've got a big car, you do a couple of trips and it's all over. Even if you do have furniture, you can rent a truck. Sure, then all you've got to do is pack everything up and carry it down the stairs or jam it in the elevator.
You will have been up since dawn to get a parking space right outside – well, pretty close – so now you just have to find out how to put the back seat down in the car and ram it full so you can't even see out the windows. Or load the truck and try to wedge things so they don't fall over or skate around while you're driving.
Now, how do you get from here to there? SatNav, GoogleMaps: this is the 21st century, so who needs to know their way around the city these days? But this road is closed, that one's very busy and the other seems to be heading in the wrong direction.
Battle on, man. You'll get there in the end. Then all you have to do is find a parking space right outside – well, half a block away. Carry everything out of the vehicle, up the stairs or jam it into the lift, into the new place. Where's the kitchen stuff? I don't know, you packed that. And why is the TV leaning like that? Don't tell me the stand is broken… I told you to be careful and now look what's happened.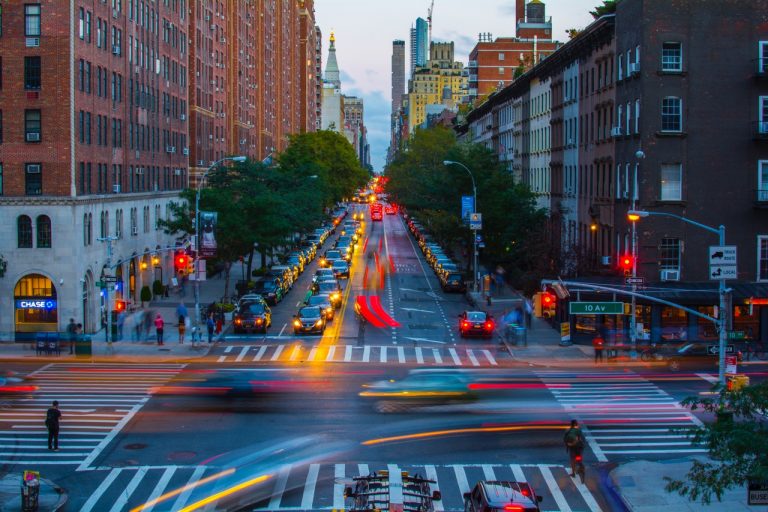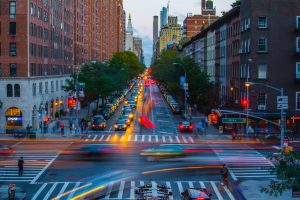 The Professionalism of the Best Movers on the Upper West Side
To avoid that scenario, give us a call and take advantage of our 30 years of experience in this game. We pride ourselves on being one of the most professional moving companies on the Upper West Side. We have proper packing containers, and we know how to carry things. We have a real removals truck, and we know how to load it. We can advise you on how to keep one room's things together and label them so you know what's what at the other end.
The driver knows where he's going. We get there in good time. We park as close to the new place as possible and get into spaces most people couldn't. We unload, get everything indoors, up the stairs and into the right rooms.
And all the time, you haven't had to do anything but watch and admire. That's what we call service.
How Can You Find a Moving Company on the Upper West Side?
Easy. Fill in the online form or give us a call. Tell us when you're moving, where from and where to, and any important information such as the small matter of moving a grand piano. We'll give you a free quote. And on the day, we'll do it all for you.
The Movers 101 team was not only professional, but personable! They kept us calm and laughing through out what can be a stressful time for people. They set everything up as it was and left us with a beautiful home. We can't thank them enough and highly recommend them to anyone who needs an efficient, fast, and extremely knowledgeable moving crew!