Piano Removal in NYC
30% OFF All Interstate Moves during
December, 2023
FREE DETAILED MOVING ESTIMATES

WE WILL PACK, LOAD & TRANSPORT WITH CARE

NEW YORKER OWNED & OPERATED

LOCAL & LONG DISTANCE MOVES

300+ 5 STAR GOOGLE REVIEWS
Careful and Efficient Piano Removal in NYC
Moving your piano doesn't always have to be a stress, it should be an exciting time. Whether you are simply moving your piano to a new location, or relocating your whole life, we have you covered here at Movers 101. With our removals service, you and your piano are in safe hands.
No matter if you are moving your piano across the street or interstate, our team will ensure a seamless, stress-free process. If you are looking for piano movers in Rhode Island, piano movers in Queens, NY, the Bronx piano movers, piano movers in Syracuse, NY, or any other New York neighborhood, we can help.
Get Help From the Professional Piano Movers
Pianos aren't easy to relocate, nor are they cheap to replace should something go array in the move. So it's essential to seek the help of professionals and not attempt the move yourself.
Health and Safety Conscious
When it comes to moving a piano, the size, shape and weight should all be considered. And without the proper knowledge and experience of health and safety regulations, you could easily risk injury by trying to move it yourself. Don't risk causing harm to yourself or loved ones, simply give us a call at Movers 101 and we will move your piano in accordance with health and safety regulations.
Movers 101 were great! They moved my daughter from her apt in NYC to her 3rd floor walk up in Brooklyn. They were quick, efficient and made the process go very smoothly. They set up everything and made sure we were happy before they left. I highly recommend
Hire Insured Piano Movers
Although our team are extremely careful and considerate in their moves, we understand that accidents happen. So we make sure that your move is insured by offering standard moving Limited Liability and Added Valuation policies for your items. We also provide a certificate of insurance for the building to cover you for any damage incurred to the property when moving your piano.
Efficient relocation
The thought of moving your piano by yourself invokes immediate stress emotions. But it doesn't have to be a hard, stressful process. Ensure an quick, efficient relocation with the team here at Movers 101. We have decades of experience and have relocated countless pianos so are familiar with the best, easiest and safest way to remove it from your existing property and transport it to your new home.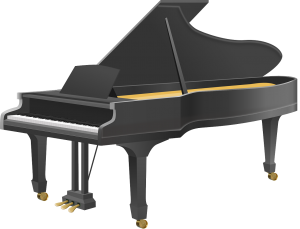 Top Customer Service is Guaranteed Every Time
With over 30 years in the industry, we have the knowledge, experience and skill needed to provide you with a seamless relocation each and every time. Our team are equipped for both local and interstate moves in and around New York City. With our top customer service, you benefit from:
A fair quote
A timely response
A polite and friendly team
A careful relocation
An attentive move
… and so much more.
Get in Touch for Your Free Quote Today
Would you like a personalized quote for your piano move? Get in touch with the team today for your free estimate. Whether you just looking to move your piano or would like assistance with relocating pieces of furniture, electrical, appliances and more, we have you covered. We look forward to hearing from you soon.