Greenpoint Movers
30% OFF All Interstate Moves during
September, 2023
FREE DETAILED MOVING ESTIMATES

WE WILL PACK, LOAD & TRANSPORT WITH CARE

NEW YORKER OWNED & OPERATED

LOCAL & LONG DISTANCE MOVES

300+ 5 STAR GOOGLE REVIEWS
Need Greenpoint Movers for Your Premises?
A lot of joy is to be had when moving into a new property. If you are moving home or moving business, it is always nice to be able to take stock of your belongings and furniture and organize them to be more efficient or visually pleasing. But the joy of moving premises can be undermined by stress, especially if you have concerns about budget or time.
As experienced Greenpoint movers, we're here to take some of the stress out of moving premises. We've got over 40 years of experience of moving both residential and commercial clients across or out of state so there's very little we haven't handled before. We're locally run and locally managed too, so we're passionate about doing our best job for all members of our community.
What to Look Out for When Moving in Greenpoint
There are a few factors to consider when you first start planning your move. You want to be sure which items will take priority, which ones you might take the opportunity to get rid of, or items that need special treatment. This especially true of when you are moving precious or delicate household items. You'll also want to be sure they are appropriately secured and carefully loaded and unloaded.
The same is true of business property too. You might have specialist equipment that needs particular care when being lifted or moved or you might have great quantities of items that need to be moved quickly and carefully so you don't lose momentum in your business. In both cases, you need to have a team of movers who you can trust and communicate with.
Reliable and Customer Focused Movers in Greenpoint
As a company that is dedicated to excellent customer service, we understand the value of good communication. All our staff and movers are trained to be professional and compassionate, as we know that moving in Greenpoint can often be stressful.
We pride ourselves on always being on time and ready to get moving. We're always happy to work with you to get your property moved in a timely and orderly fashion with the utmost care and security. Our movers are well experienced, too, so you can be sure that whatever your requirements, we're up to the challenge. Items we've moved before include:
Pianos
Heavy office equipment
Art
Sculpture
Antiques
In every case, we are happy to guide and be guided by you.
You'll be happy to note that these services are offered at an affordable rate. We offer you a free estimate when it comes to planning your finances and we have insurance coverage for items up to $3,000,000 included. We offer storage services if you can't do the trip in one go and are happy to move items interstate, cross country as well as locally.
Take Advantage of Our Free Estimate Today!
If you are unsure about what you need then take a look at our advice blog. There you'll find all kinds of useful tips and tricks for getting the best out of your move. You can also connect with us on our social media accounts or take a look at the very kind reviews on our website to see what we've been up to.
Whenever you are ready to get started with your Greenpoint move, simply put in a few details on our free estimate section and we'll be ready to get your move underway. You can also give us a call right now or email us and we'll be happy to work out what will work best for you!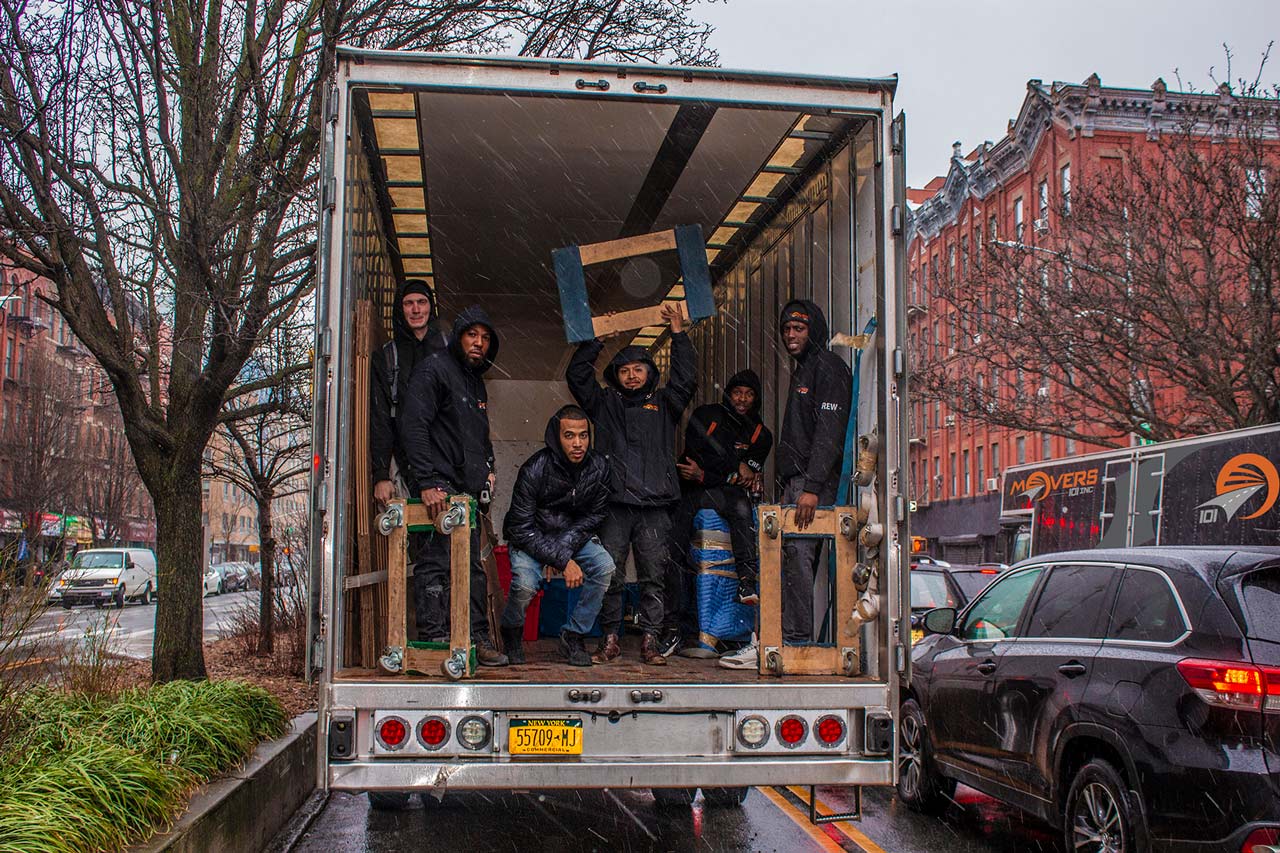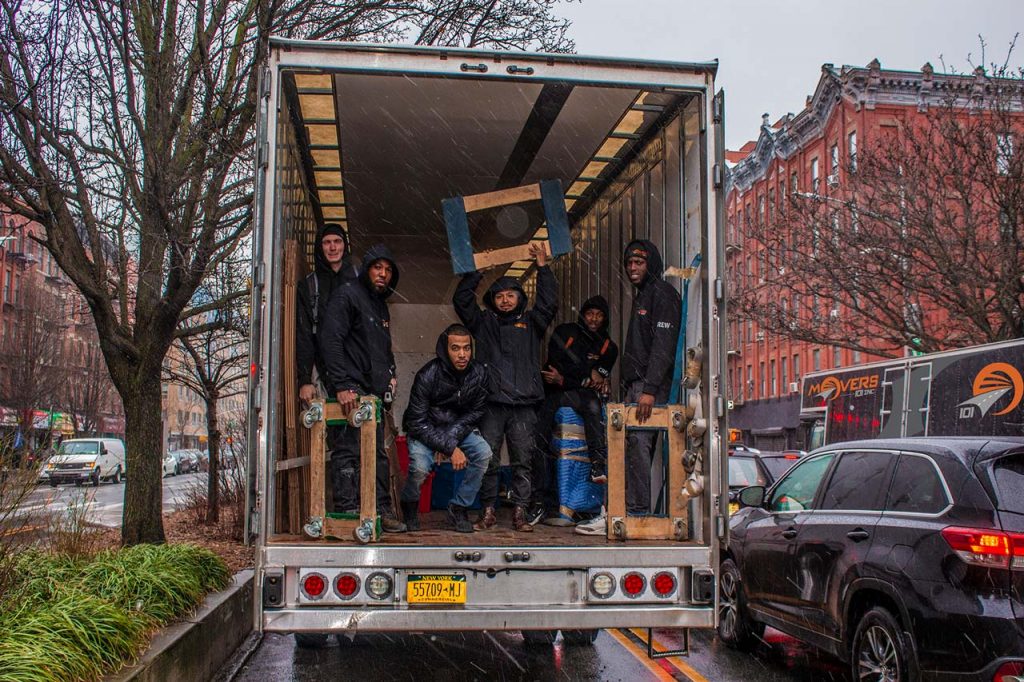 Our Greenpoint movers are committed to making sure the job is done right. And to achieve that, they will devote 100% of their time and energy to your move!
The Movers 101 team was not only professional, but personable! They kept us calm and laughing through out what can be a stressful time for people. They set everything up as it was and left us with a beautiful home. We can't thank them enough and highly recommend them to anyone who needs an efficient, fast, and extremely knowledgeable moving crew!