New York to Florida Movers
30% OFF All Interstate Moves during
September, 2023
FREE DETAILED MOVING ESTIMATES

WE WILL PACK, LOAD & TRANSPORT WITH CARE

NEW YORKER OWNED & OPERATED

LOCAL & LONG DISTANCE MOVES

300+ 5 STAR GOOGLE REVIEWS
Moving from NY to FL?
Moving from one state to another sure can be complicated and draining. It's definitely more complicated than just moving down the street. As this is a laborious process, you're better off hiring a professional moving company that will help you get through this transition stress-free. If that's something that sounds appealing to you, you can count on us! Movers 101 is here to help and make moving to Florida from NY go smoothly and successfully. After all, we've been in the moving business for over 30 years and we know what we're doing. If you're in search of reliable NY to Florida movers, make sure to give us a call!
Read More
Planning to Move from New York to Florida? Movers 101 Has You Covered
Moving between states can be stressful and difficult to plan. Whether you're setting up home in a new residence or relocating your business to a new site, organizing and preparing for a long-distance move of this scale is often a real struggle.
If you're arranging transport for your belongings between New York and Florida, for example, there will be many challenges to overcome. The greater distance creates a higher likelihood of delays and crossing over a range of terrains can mean more of a risk of damage to the cargo.
For many moving companies, a New York to Florida relocation is a massive undertaking as a result of the issues above. However, Movers 101 has managed commercial and residential moves of this kind for decades. We never fail to deliver a client's items on time and with no damage.
About Our NY to FL Moving Team
With a combined experience of up to 30 years, the team at Movers 101 travel from Florida to New York (and vice versa) for our clients on a regular basis. We carefully plan our routes and timings each time to ensure that we will always arrive precisely when you need us, with all of your items in perfect condition.
We're based in Brooklyn and we know the streets of New York well – so we'll always have this leg of the journey thoroughly covered. However, we're also skilled at mapping out areas with which we are less familiar in order to determine the safest, easiest and quickest routes.
We undertake this painstaking process for every move we manage – however simple or complex it may initially seem. We want to ensure that every eventuality is covered, and every possible risk considered before setting off, to ensure that our cargo is always perfectly safe and protected.
All of the members of our team undergo intensive training to help them develop the skills and techniques required to manage the transportation of any and all goods in a professional and attentive manner.
To hear a little about what our previous customers think of Movers 101, simply take a look at our "Reviews" section. We're extremely proud of our perfect track record and care deeply about the customer experience.
Our Specialisms
We do so much more than simply cart your belongings across state lines. The team also provides specialist services such as hoisting and crating to ensure that everything is shifted and loaded up in a safe, suitable manner.
Whatever the size, shape or weight of the items you need us to move, we'll have a technique or set of equipment to handle it with ease.
We're also skilled in carpentry, assembly and disassembly – so you'll never have to struggle with those awkward items by yourself.
The team can even dispose of trash for you, saving you time and effort and helping you to leave any location spotless and clean.
We're Your New York to Florida Moving Experts
As one of the top New York to Florida movers, not only do we offer all of the above services but we can also provide high-quality storage facilities to keep all of your items safe if they need to be kept elsewhere for a while. All of these facilities are extremely secure – and you can access them whenever you need.
Movers 101 can also provide high quality moving supplies to meet your needs – including sturdy, eco-friendly boxes. We use these to undertake our own moves, so we can vouch for their quality and security.
Residential or Commercial Services
We are highly experienced in serving movers from NY to FL, particularly as these two states are home to some of the largest financial districts in the US – but also because they are extremely popular places to live. For this reason, we've experienced relocations of all kinds, including domestic and business-related.
Whether you're planning a move for you and your family or a large-scale relocation for your entire business, you can rely on Movers 101 to plan the process perfectly and complete the move in record time.
We appreciate that many items you will need to transport as part of a commercial move can be easy to damage and difficult to replace, so we always ensure that the utmost care is taken when handling articles of this kind.
From delicate and valuable equipment and apparatus to pianos, framed artworks, antiques, sculptures and precious glassware, we have systems and approaches in place to ensure that everything we load into our vehicles reaches its destination in perfect condition.
Be sure to tell us of any specific requirements you have upon arranging hire so that we can make sure everything goes perfectly.
Hiring Movers That'll Help Relocate You To Florida?
Moving from one state to another comes with stress and logistical headaches – and moving from one coast to another is no small task! That's why you need a friendly and professional team to help take the relocation stress off your shoulders.
Movers 101 (leading movers in New York) are the best movers to Florida! We have over 30 years in the business of residential, corporate movers NYC and commercial relocations. We take care of all relocation tasks so you don't have to. The process of moving doesn't need to be difficult, not when you have Movers 101 specialists on hand to package, load and transport your items.
Our team at Movers 101 create a plan of action for every journey – we plan ahead to ensure there's no disruption for you. And if you need to keep some items in storage temporarily, we even have secure spaces you can use.
Movers to Florida will get your possessions to your destination with ease.
Choose Movers 101 – The Reliable Movers to Florida For Your Relocation
Unlike other moving companies (and there are many in NYC), Movers 101 has extensive experience in a wide range of relocation services. If you have special, fragile, and valuable items, we know how to package and transport them safely.
Every client receives excellent customer service – and we have over 300 5* reviews to show it! Take the stress out of your relocation as we are the best movers NYC to Florida around.
If you're looking to transport your residential or commercial items from NYC to Florida, Movers 101 are the team to do it. We're offering free, no-obligation estimates that are reliable and accurate – with us, there are no unexpected charges. To get your estimate please contact us directly or complete the form available.
Moving doesn't have to be a hassle – the friendly team at Movers 101 will take care of your relocation to Florida or even NY to LA as we are one of the most trusted interstate moving companies. Our other services include:
Make a Start on Your NY to FL Move
If you're interested to learn more about the services provided by Movers 101 – or you simply wish to hire us to help you with your move straight away – you can call us on 212-317-2358. We're based in Brooklyn but can travel almost any distance to ensure your relocation goes perfectly.
Our office hours are between 9am and 6pm Monday to Friday and 10am to 4pm Saturday.
Please do let us know about any particular items or access issues that may be more difficult to manage, as we want to plan your move as effectively as possible. After all, the care and precision with which we work have allowed us to become one of the leading moving companies from NY to Florida.
We look forward to hearing from you and helping you achieve a smooth and swift relocation.
Read Less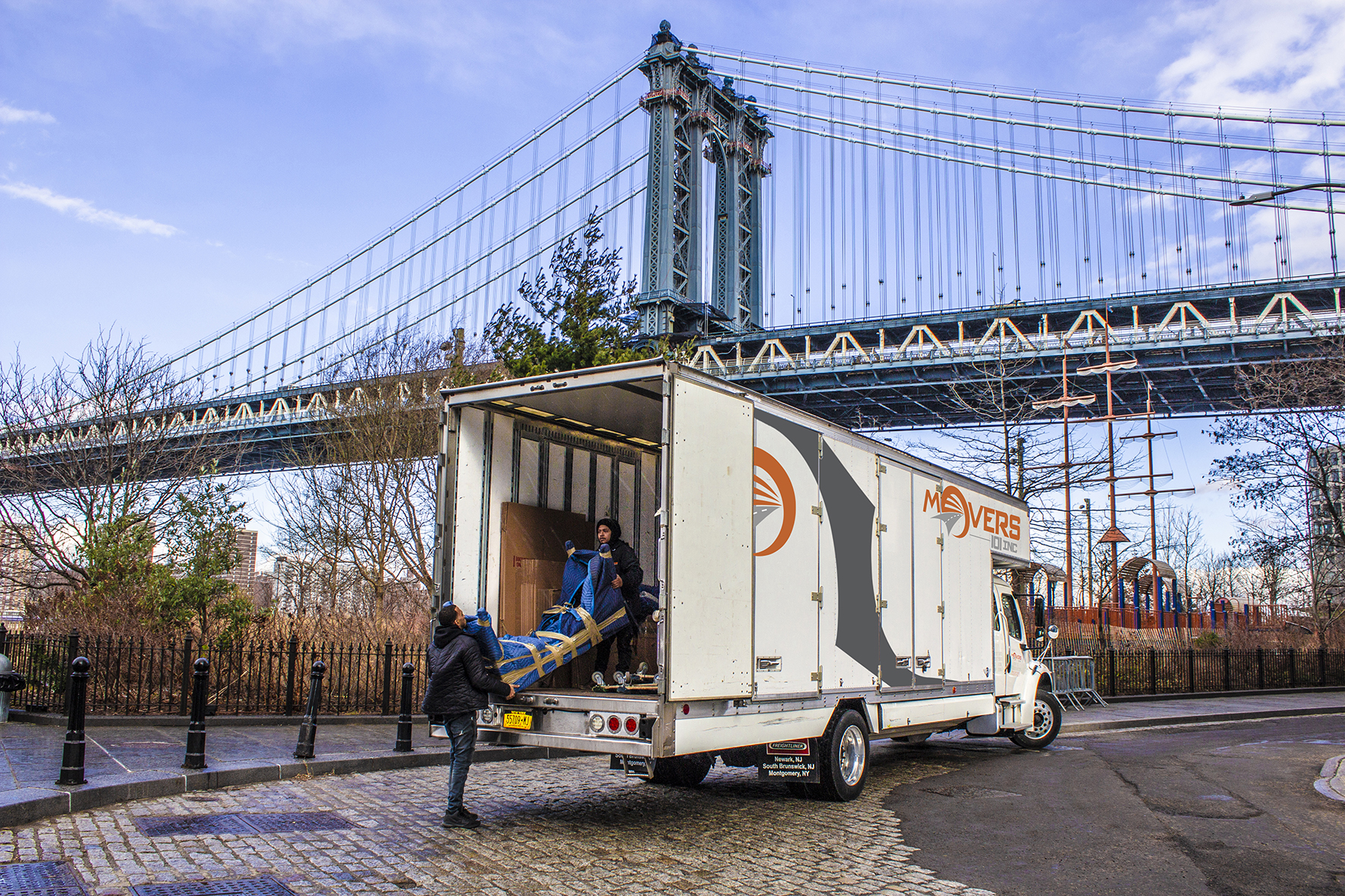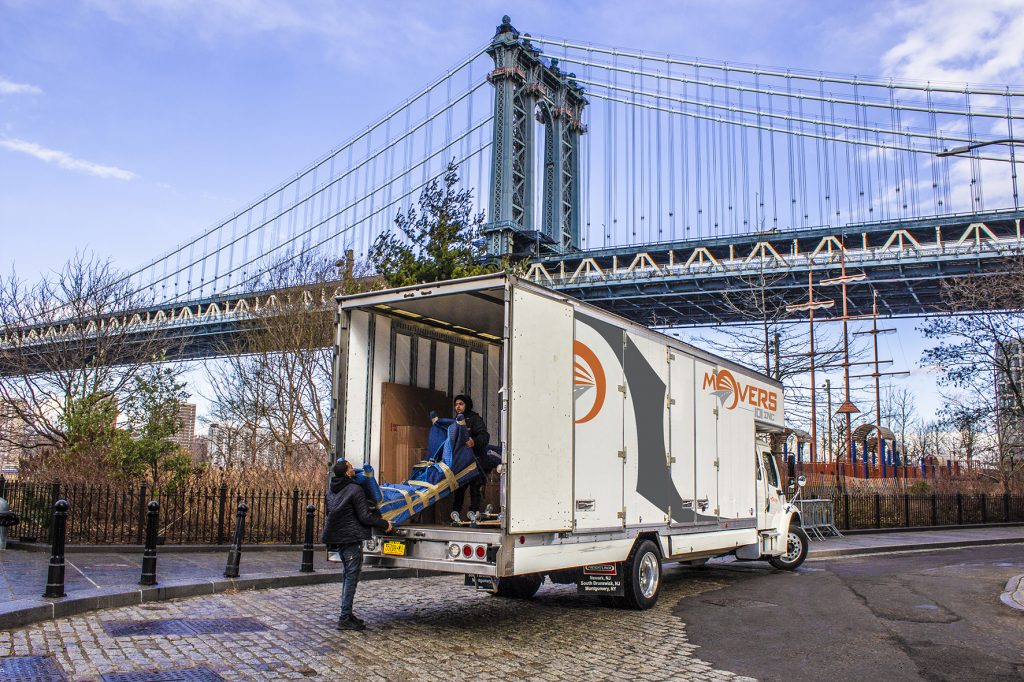 With Movers 101, moving to Florida from NY has never been easier
As you're aware, there are plenty of moving companies in NYC and it can be difficult to choose the right one for you. After all, you want to hire the best possible company to avoid any issues during relocation. If so, you've come to the right place. Our team of professionals is highly qualified and it has a lot of experience in this business. We've handled local and interstate moves for over three decades.
For more than three decades, our company has worked on building a good reputation. Today, you will hardly be able to find teams of New York to Florida movers that have more experience than we do. We are widely known for our reliable services and complete devotion to every relocation we are presented with. It doesn't matter how complicated your upcoming move is – our team has all the means of catering to it. That's one thing you should know about us – we always come fully prepared to undertake the challenges for the day.
A smooth residential or commercial relocation is possible with our NY to Florida movers
Both Florida and New York are social and economical hubs of the US. That's what makes both of them a very popular place for both residential and commercial relocation. But because of the distance between them, which makes planning and executing a relocation much more difficult, people aren't too quick to jump aboard the moving train. But all they need are NY to Florida relocation specialists that will help them have a seamless transition. Movers 101 reports for duty! 
Our team has all the experience that's necessary for handling both residential and commercial relocations. With the appropriate equipment and the best packing materials, we will ensure maximum safety for all of your office or household belongings. More importantly, our New York to Florida relocation professionals will create the optimal plan of action, ensuring that there are no delays between the pick-up and delivery dates. Feel free to rely on our interstate movers completely – we have both the knowledge and desire to turn your relocation into a success.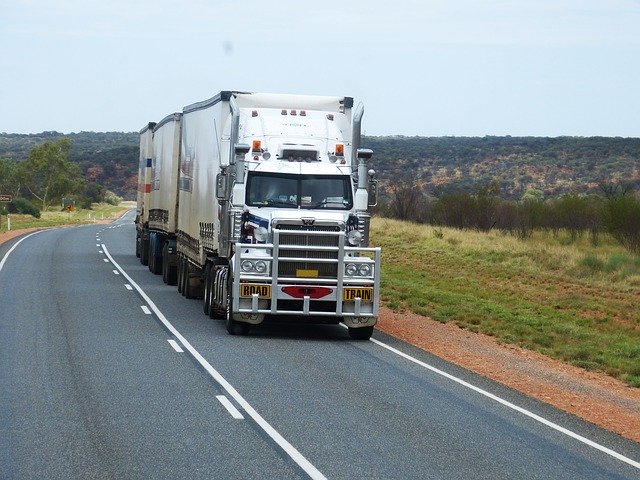 Our team will take the moving stress out of the equation
We know that moving is almost always accompanied by stress. Especially when moving across a great distance, which a move from New York to Florida certainly is. And even though it might not look like it, having a stress-free interstate relocation is a possibility. All you need is a team of trustworthy and experienced moving pros – and those we have in spades. 
A phone call to us will ensure you get a premier NY to Florida moving team that will offer our full support before, during, and after your relocation. We will be available to you all throughout your relocation and will gladly answer all of your questions. All of that is done with one attempt – to try and minimize the stress you feel. By taking care of the most complicated relocation tasks, we believe we will be able to do just that.
I was in charge of moving out a bank and in this process I came by a few moving companies . Spoke to all of them and got quotes from all and the most reasonable and fair seemed to be movers101 plus I really liked the customer care so I booked my move with them. I was really skeptical at first because this was a big and complicated move , and required high level of origination and moving skills but The day of the move they came fully equipped , on time and finished a huge job faster than I thought . They were supposed to finish the move in 3 days but finished it in 2 . Definitely recommend them and will be booking them for any future moves !
Whatever you need, our NY to Florida relocation pros can offer
Whoever said that the perfect move doesn't exist hasn't been in business with us. We are a trustworthy company and we're among the best movers in the business. Whether you need local movers NYC or interstate ones, we're here for you. Not only will we make sure your move is top-notch, but we can also offer you some special services.
Storage services
Many people are in need of storage units where they can keep some of their belongings. Well, we provide secure storage units NYC at a reasonable price. So, if you're moving to Florida from NY, but you want to leave some things in New York, we have your back. Our storage units have great security systems to ensure that your things don't get damaged and stolen and we offer insurance for your goods as well. The storage units we provide you with are easily accessible, both on foot and with your moving truck.
Special services
Apart from making your relocation successful and offering storage services, we also have some special services you might be interested in. Here's what we offer:
piano moving
art moving
moving antiques
crating
hoisting
trash removal
carpentry
advance assembly and disassembly.
As you can tell, if you hire us to help you move from NY to Florida, you can choose from a variety of services that will make your relocation even easier.
We provide moving estimates you can trust
If you're hiring a moving company, you need to make sure it's reliable and legitimate. One of the most important things to pay attention to is moving estimates. If a company is hesitant to provide moving quotes, it's a red flag. Luckily for you, we're more than happy to offer you free moving estimates so you know what to expect when moving from NY to Florida. The estimate we give you is reliable and accurate so you have nothing to worry about. We believe that transparency is essential and we want to make sure you know exactly what you're paying for and how much you're paying. There won't be any unexpected fees later that you weren't prepared for.
Moving to Florida from NY? Here's what you should know.
Whenever you're moving, there's a lot to think about. When it comes to moving to a different state, there are even more things you should prepare for and learn about. If you're moving to Florida – the Sunshine State from New York, here's what you should get ready for.
It's not called Sunshine State for no reason. Florida is known for its sunny weather and sandy beaches. Even though there are thunderstorms or tropical storms from time to time, you can enjoy fun in the sun for the better part of the year.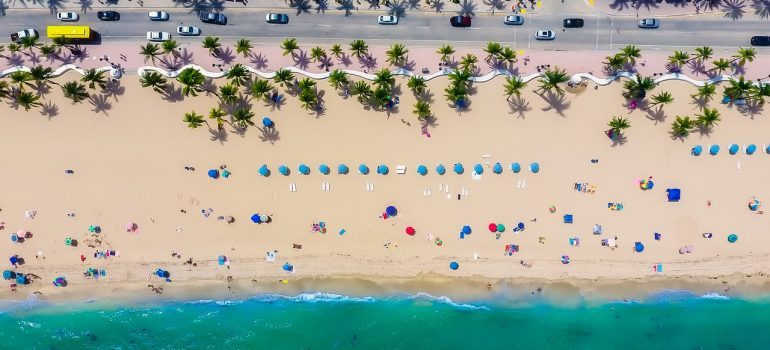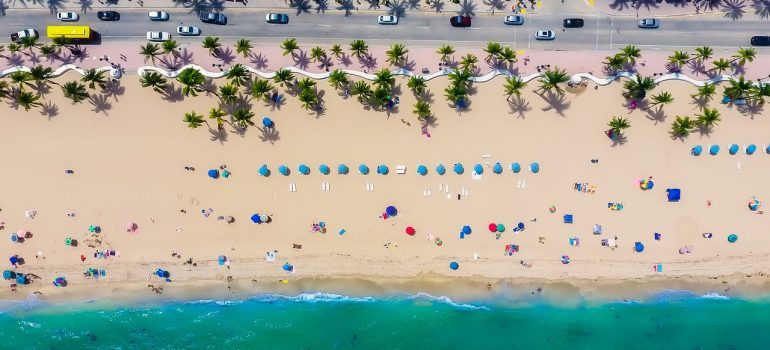 Say goodbye to taxes! Florida is one of the seven states in the US that doesn't assess a state income tax.
Buying a home will be much easier than in the Big Apple and the cost of living overall is much more affordable than in NY. So, you'll be able to save some money when you move to Florida from New York.
If you're a car owner, you can expect to use your vehicle much more than in New York. As you know New York is famous for its subway system. However, driving a car is a better option in Florida. If you're moving to Miami, though, you might still be able to rely on public transport.
There are pros and cons to every place on Earth, but the sun makes Florida seem like the perfect place to call home. And once you decide to make Florida your home sweet home, there is only one moving team you should call – ours.
Contact us today and start your NY to Florida relocation journey
Now that you have found the right company for your relocation, you're ready to start the process of moving house. Movers 101 will make sure you feel relaxed and safe while moving to Florida from NY. So, there's no need to hesitate – contact us and we can start planning your move today! With our NY to Florida movers by your side, you won't have a worry in your mind. Schedule your move today and start getting ready for this wonderful change that's ahead.