Bensonhurst Movers
30% OFF All Interstate Moves during
September, 2023
FREE DETAILED MOVING ESTIMATES

WE WILL PACK, LOAD & TRANSPORT WITH CARE

NEW YORKER OWNED & OPERATED

LOCAL & LONG DISTANCE MOVES

300+ 5 STAR GOOGLE REVIEWS
Affordable Movers in Bensonhurst
Make your move simple, easy and stress free by hiring movers in Bensonhurst with Movers 101. We are a one-stop-shop for all your moving needs. Whether you want to move long distance, just around the corner, or you have specialist items that need moving, we will use our knowledge and expertise to ensure your move goes as smoothly as possible.
Looking for Moving Supplies?
Moving supplies are essential for safely and securely packing up your belongings so that they can be transported to their new destination. At Movers 101 we have a range of packing supplies from boxes to tape that can be delivered straight to your door so that you can get on with your packing without the stress of sourcing and transporting the supplies to where they are needed.
The boxes that we stock are flexible and versatile providing the perfect protection to keep your items safe. We have boxes of all different sizes, including plasma TV boxes, and cushioning material that will help to protect your items from tumbling inside the box. It is not always outside damage that you need to worry about, tumbling inside boxes can cause just as much, sometimes more, damage. Picking the right size box and cushioning your items will keep them safe.
To ensure that we produce as little waste as possible, our cardboard boxes are also eco-friendly.
Bensonhurst Moving Essentials
When you are moving, it is important to pack everything properly and safely. It is also a good idea to label each box with their respective rooms so that they can be put in the correct room when they arrive at the new property. Having some moving essentials that are easy to get to can also be useful as you may need them as soon as you get to the house.
An overnight bag is useful as you can put in a change of clothes, toiletries and any electronics or chargers that you may need. In a clear plastic box or bin, you could also put a few items like trash bags, toilet paper, box cutters, and eating utensils etc., so that you can easily and comfortably start to unpack without first needing to search for these items. Anything that you can do to stay organized will keep the move as simple and stress free as possible.
Contact Us for a Free Bensonhurst Moving Estimate
If you are looking for a Bensonhurst moving company, look no further than Movers 101. Through our expertise, reliability and professionalism we have gained a reputation as one of the most trustworthy moving companies in NYC. Previous clients have commented on the "great experience" they have had with us, and how we quickly turn issues into non-issues. They have found our quotes "reasonable" and really like our "customer care." We have even impressed with more complicated moves.
If you would like to hire an efficient, affordable, and personable moving crew, call Movers 101. We will give you a free quote and answer any questions you may have about the moving process.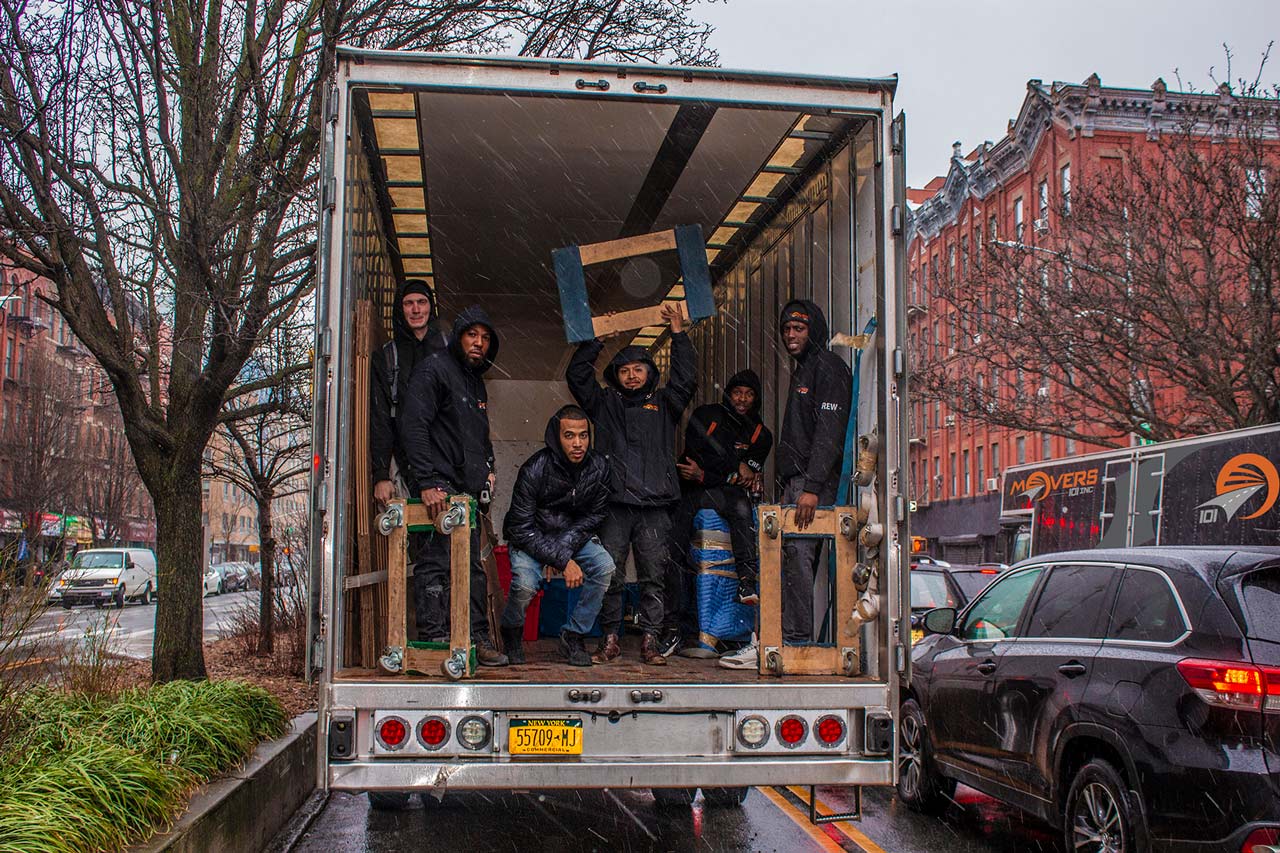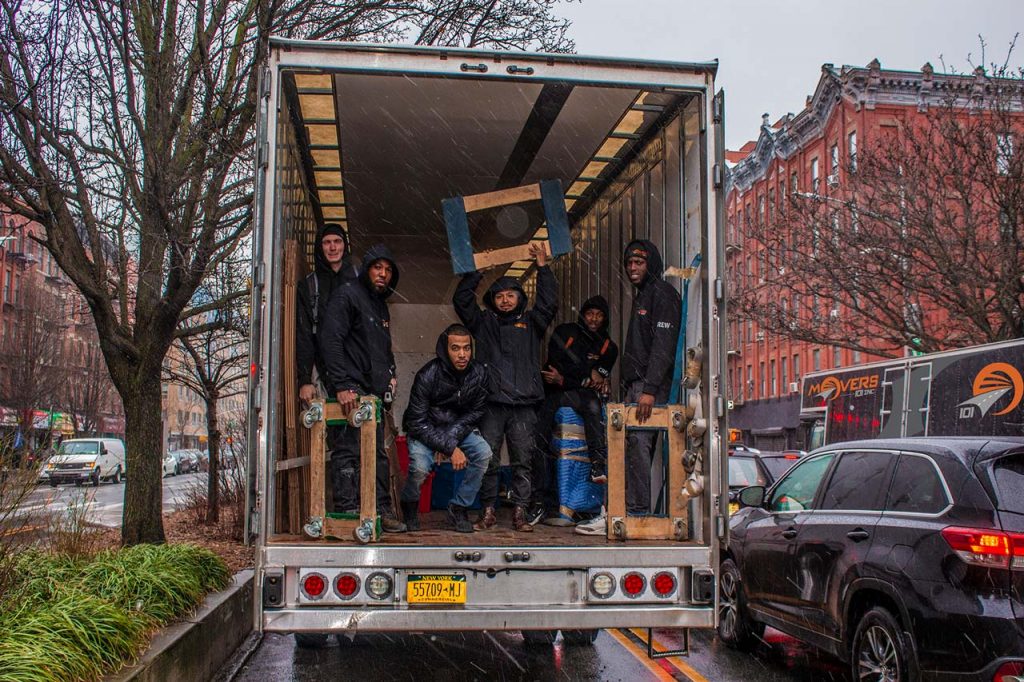 Our Bensonhurst movers are committed to making sure the job is done right. And to achieve that, they will devote 100% of their time and energy to your move!
The Movers 101 team was not only professional, but personable! They kept us calm and laughing through out what can be a stressful time for people. They set everything up as it was and left us with a beautiful home. We can't thank them enough and highly recommend them to anyone who needs an efficient, fast, and extremely knowledgeable moving crew!