Red Hook Movers
We will pack your clothes and electronics absolutely FREE for 1 BDR+ during
May, 2023
FREE DETAILED MOVING ESTIMATES

WE WILL PACK, LOAD & TRANSPORT WITH CARE

NEW YORKER OWNED & OPERATED

LOCAL & LONG DISTANCE MOVES

300+ 5 STAR GOOGLE REVIEWS
Whether you're moving alone or with a family, on short-notice or with plenty of time on your hands, we know you're stressed. Moving isn't exactly an enjoyable process, so we understand if you want to get some help. Luckily for you, we are here to tend to your needs and make your experience more positive. We are Movers 101. We are a company with a great team of professionals who will help you whether you're moving down the street or to a different part of the country. If reliable Red Hook movers are what you're after, you're at the right place. Feel free to contact us and ask us anything you're interested in.
Read More
Moving to Red Hook Doesn't Have to Be Difficult
Moving home or moving office can sometimes be a struggle, but with the help of a top Red Hook moving company it really doesn't have to be. Of course, there's always lots to think about, from the question of how to keep any valuables safe during the journey to the challenge of completing the move in a reasonable timeframe without too much stress, hassle or expense. But thanks to the experts here at NYC's Movers 101, you can rest assured that your next move will be conducted smoothly, efficiently, and affordably.
Founded as a small company over 30 years ago, we have since grown into what is arguably the best and most reputable moving company Red Hook has to offer. Over the years, we've helped a huge number of individuals, families and businesses with their important moving projects, so we know exactly what it takes to make a success of each stage of the process.
Flexible Red Hook Moving Services Tailored to Your Needs
We understand just how important it is for you to be able to access the services of Red Hook movers who understand that each and every customer – and each and every moving project – is slightly different from the next. We never provide simple, generic solutions, but rather work closely with each client to come up with a detailed plan of action that is tailored to their particular needs and requirements. This gives them maximum peace of mind that all eventualities have been considered to ensure that everything goes according to plan when the day of the move finally comes.
Furthermore, we're proud to be able to help our clients with each and every step of the moving process. This means that as well as helping them plan and execute the move itself, we can also help with any trash disposal that is required, and we can provide storage solutions for customers who need somewhere temporary to keep their possessions during the moving process. Any customers who have valuable goods which need to be kept safe during the move can also rest assured that we have plenty of experience when it comes to packaging and transporting valuable and fragile objects, so you don't have to worry about any of your most treasured possessions becoming damaged along the way.
Contact Our Red Hook Movers Today!
If you're currently looking for Red Hook NYC movers and you're keen to connect with an experienced local firm, why not get in touch with a member of our highly knowledgeable and friendly team today? We'll be more than happy to answer any questions you might have and provide you with more information about how our services operate and how we can help you move to your new home or business with ease.
You can also use the online free estimate tool available on our website to send us some basic information about your moving project, and we'll quickly respond with a free, personalized quote that is tailored to your particular move.
Read Less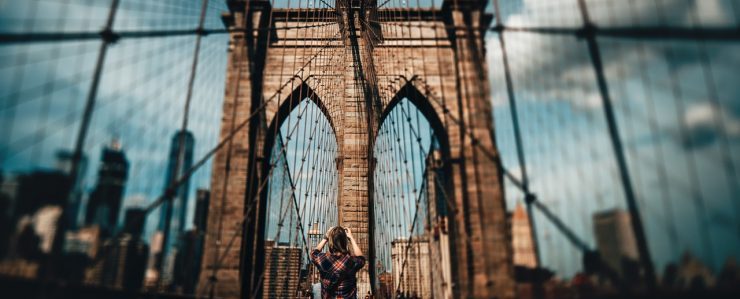 Why is hiring Red Hook movers the right decision?
There are many things you have to do when relocating and that can become very overwhelming very fast. From dealing with the paperwork and informing everyone about the move to packing and cleaning the house, it's all a bit much. And, let's face it, you're not really having fun in the process. So, if you want to reduce some stress and shorten your to-do list, hiring our Brooklyn movers is your best bet.
After all, they're called professional movers for a reason – handling relocations is their job and they have a lot of experience under their belt. To be precise, Movers 101 have been in the moving business for over three decades, so we've practically seen it all. We know how to solve potential problems that can arise during relocation and we want to make sure you don't have to worry about them. Our goal is to make your relocation to Red Hook stress-free and successful.
Experienced and dedicated movers in Red Hook at your disposal
For many people, hiring professional movers can be tough. Handing over your belongings to strangers is not easy. We recognize that. So we do everything in our power to make sure that your relocation goes as smoothly as possible. From the first moment that you contact us, you will see that we are open, transparent and honest. But, in order to have a successful relocation, you need more than that. You need experience and dedication. And we are it. With so many moves conducted by our movers, we have learned how to do things uniquely and more importantly, successfully. We value our customers above else. And dedicate 110% for each and every relocation that we conduct.
If you want to save some time, call our Red Hook movers!
Unfortunately, moving isn't always the smoothest of things, and sometimes it can become pretty drawn out. That's not an ideal situation because most people just can't wait to be finished with the move and start settling in their new house. However, if you're not experienced in moving, it can be challenging to do things quickly and efficiently. It can be difficult just knowing where to start.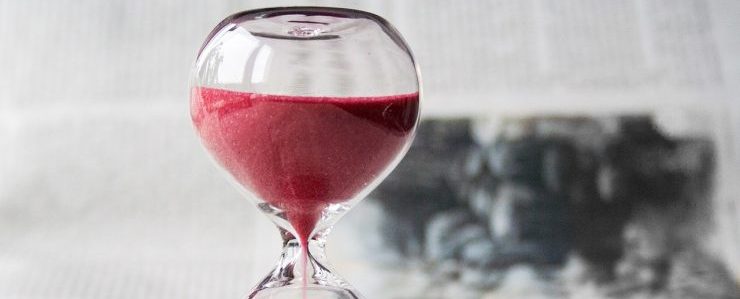 If you want to avoid complications and to make sure your relocation doesn't take weeks, give us a call. We're here for you, and we'll take care of everything. You can even get free moving estimates NYC and see that you'll also be saving some money by hiring us.
All the affordable services we offer you
Whether you're moving locally or long-distance, whether you're moving your house or your office, we can help. Apart from offering you professional local, long-distance, and commercial movers NYC, we have some more things you can benefit from. Once you hire our Red Hook moving company, you can look into other services and decide what you need.
Red Hook residential relocation services
At the core of our business is residential relocation. And over three decades that we've been in the moving industry, we have mastered every nuance of it. So we can offer you the best residential relocation service in NYC. It doesn't matter if you are moving from a small apartment on the ground floor. Or a large penthouse apartment. We can handle even the toughest relocation challenges. While taking good care of your belongings. With us, your relocation will be stress-free and straightforward. And with our free moving estimate, you will have a good idea of how much your relocation is going to cost you.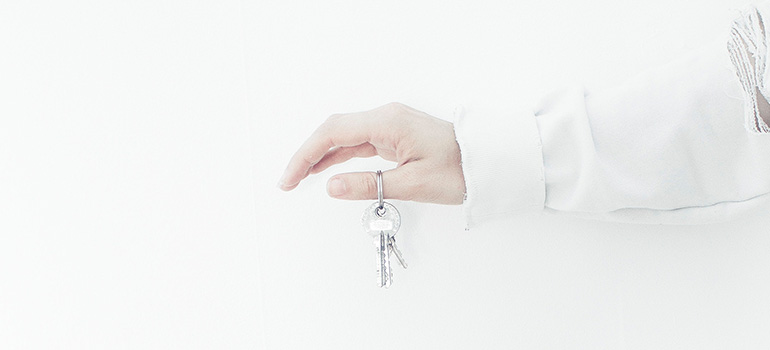 Moving an office is no problem for us
Another service that we are very proud of is commercial relocation. It doesn't matter if you are a large company needing to relocate a large office. Or a small company that is looking to relocate a couple of desks and some equipment. We are here to offer you a helping hand. We understand the difficulties of moving commercial equipment. And the need for expedience. So, we approach every commercial relocation with a good plan and sound strategy. That way, we can considerably shorten the time needed for the move. And you can get on with your work in no time.
The Movers 101 team was not only professional, but personable! They kept us calm and laughing through out what can be a stressful time for people. They set everything up as it was and left us with a beautiful home. We can't thank them enough and highly recommend them to anyone who needs an efficient, fast, and extremely knowledgeable moving crew!
Packing supplies delivered to your door
Scouting for and buying packing supplies takes a lot of time and energy. And packing is an important process in every relocation. Therefore, you need only the best packing materials available. With us, there's no need to waste time looking for suitable moving boxes or packing tape. We can deliver all the packing supplies you need straight to your door. Without you having to stop packing and leave your home. That way, you can focus on more important things. Like planning your move and properly packing your fragile items.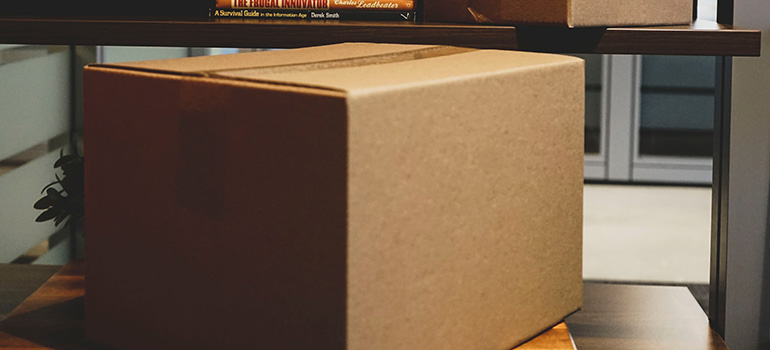 Top-notch NYC storage units
Moving is often the time when people realize just how many things have piled up in their home over the years. It might be problematic storing all of these things in your new house, but it's difficult to throw everything away. If this is the issue you're facing, all you need is a good NYC storage unit, and you'll be set. Not only are our storage units safe and easy to access, but we've also made sure they're affordable. We want everyone to be able to afford our storage units and solve their issue of the lack of space. You don't have to break the bank to store your things in high-quality storage.
We can safely move your precious objects
As we've already told you, we've been in this business for a while now. We know that every relocation is different and that certain things require special care during the move. Many people have precious belongings, and they want them to stay intact during transport. If you own something that requires delicate handling, there's no need to worry. We've got your back.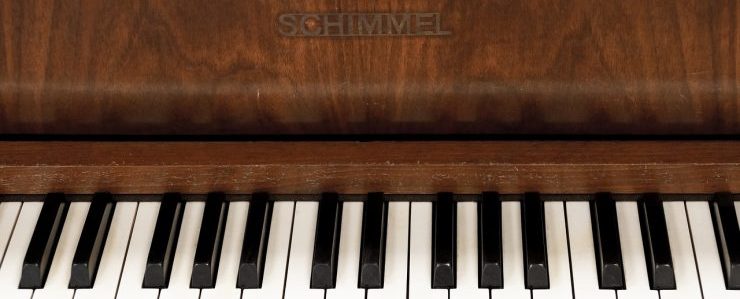 Here are examples of your prized possessions our movers in Red Hook will get to your new home in prime condition:
antiques
framed art
sculptures
pianos.
Trash removal service
Decluttering before your relocation is something that is highly advisable. It makes your relocation simpler and saves you a lot of money. But, what to do with all that trash that has accumulated during decluttering? Well, we have a solution for that. Our trash removal service is aimed at making your life easier, and a little bit cleaner. Professionals will come to your come and take away everything that you want to throw away. In a safe and clean way. So you don't have to waste your time or energy on dealing with it.
More special services
That's not the end of our NYC special services – there's more to choose from. You can even hire us to help you with:
hoisting
carpentry
crating
and advance assembly/disassembly.
Moving to Red Hook? Here's what to know
If you're moving to Brooklyn, all you need to do is choose one of its beautiful neighborhoods, and we'll take care of the rest. Once you decide on the perfect neighborhood for you, it's time to do some research. Brooklyn's Red Hook is a neighborhood that's still growing and becoming better and better. New cafes and restaurants are always appearing, and there's an IKEA that will come in handy after the move. Red Hook is the perfect neighborhood if you've got kids as you'll have your peace and quiet. While there might not be as many sightseeing spots to visit here as it's still a work in progress, there are some things you might find interesting.
Valentino Pier – the place with many a restaurant and bar where you can grab a drink and enjoy the view of the Manhattan skyline at the same time.
Kentler International Drawing Space – a gallery with a lot of interesting local art.
Waterfront Museum – a maritime museum on the pier.
People also rave about the incredible seafood and key lime pie in Red Hook. So, once you move to this neighborhood, you can check if the food really is as good as they say.
Contact us once you're ready to move
We're always ready to help you move without any stress. So, once you're ready, just give us a call, and we can work out all the details. Our movers in Red Hook will be more than happy to help you out and make sure your needs are satisfied. After all, your satisfaction is what's most important to us.