Bushwick Movers
30% OFF All Interstate Moves during
May, 2023
FREE DETAILED MOVING ESTIMATES

WE WILL PACK, LOAD & TRANSPORT WITH CARE

NEW YORKER OWNED & OPERATED

LOCAL & LONG DISTANCE MOVES

300+ 5 STAR GOOGLE REVIEWS
Do You Need the Help of Professional Bushwick Movers?
We all know that moving your home or business can often prove to be a long-winded and stressful experience for everyone involved. That's why it's so important to find the right movers to ensure that the whole process runs as smoothly and efficiently as possible. Fortunately, with the help of reliable Bushwick, NYC movers like the professionals you'll find here at Movers 101, you can be entirely sure that moving all your furniture and other important possessions will be easier and more affordable than you could have ever imagined.
Over the years since we began trading, we've grown into one of the local area's leading specialists in residential and commercial moves. We started out as a small, family-run firm, but now we have a large team of highly skilled and knowledgeable experts who have built a strong reputation for excellence and reliability. We understand that each customer has slightly different needs from the next, which is why we're so passionate about tailoring our services to the particular requirements of each individual client and never providing general, generic solutions.
Local and Long-Distance Bushwick, NYC Movers
It doesn't matter whether you're moving somewhere in the local area or you're planning a large, interstate move, for we have the skills and experience needed to guarantee success. If you've got any specific requirements, such as important valuables that need to be transported with extra care and attention, our team have the right equipment and knowhow to make sure that your precious assets reach their destination entirely unscathed, and in exactly the same condition as they left in.
Once you're ready to start the process of planning your move, all you need to do is get in touch and we'll work closely with you to gain a complete understanding of your requirements and preferences. Then, we can provide you with an estimate of the moving cost, so you can make an informed decision regarding whether we're the right Bushwick, NYC movers for you. If you do choose us, we'll get straight to work with drawing up a detailed plan for your move; and when the important day arrives, we'll ensure that we turn up promptly with everything we need to guarantee a smooth and seamless move.
Thanks to the fact that we understand that providing a comprehensive service means more than just assisting with the move itself, we are also happy to assist with any secondary challenges that may present themselves by offering temporary storage solutions and trash removal services as part of the deal.
Contact Our Bushwick Movers Today!
With the help of our online estimate tool, you can get a rough idea of how much your move is likely to cost. Simply fill out the information using the online form to get started, or otherwise get in touch with a member of the friendly team here at the best Bushwick movers NYC has to offer, and we'll be more than happy to answer any of your questions and assist you in any way we can.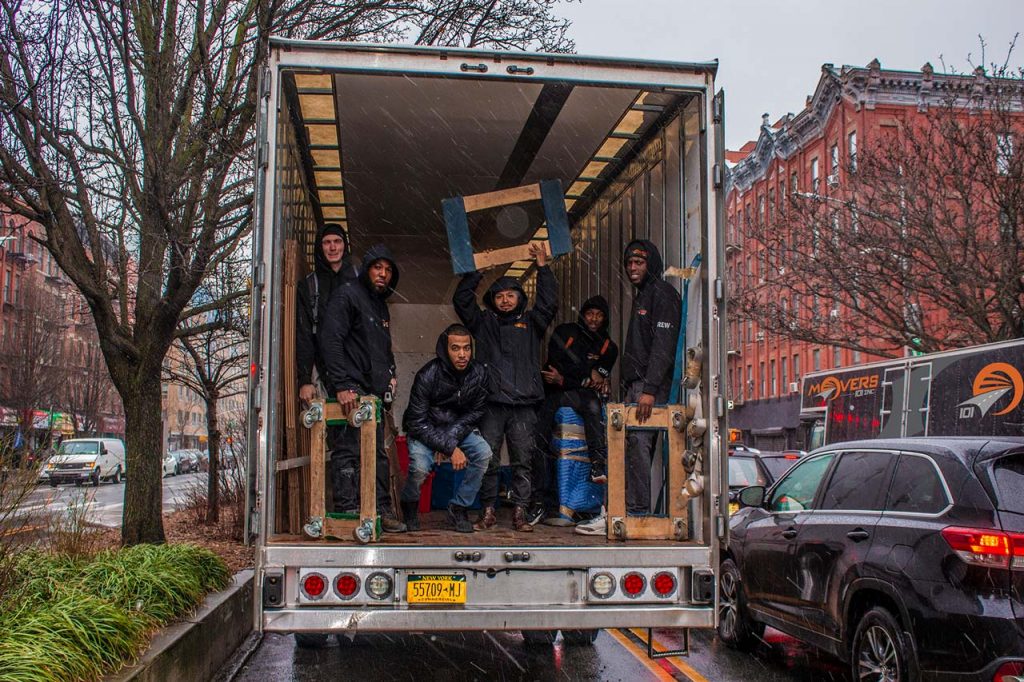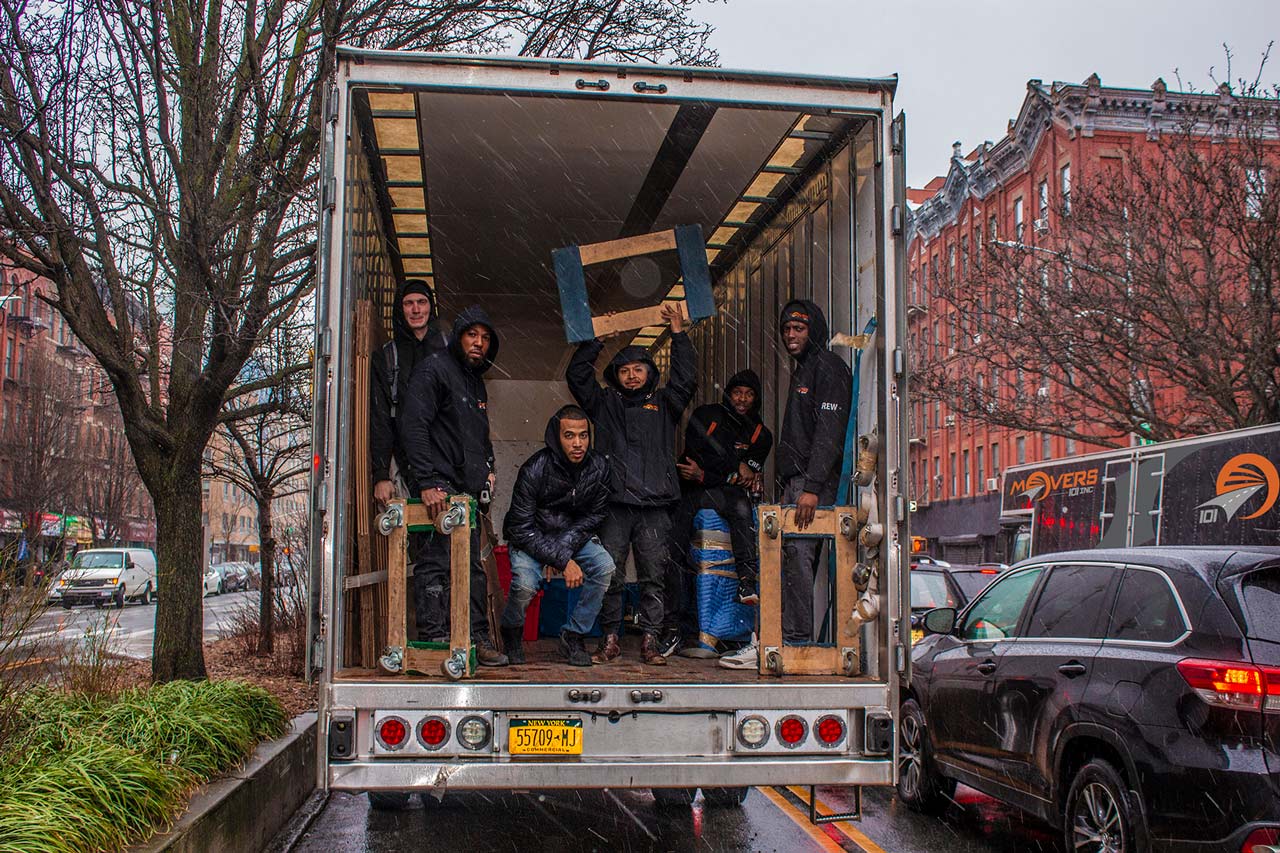 Our Bushwick movers are committed to making sure the job is done right. And to achieve that, they will devote 100% of their time and energy to your move!
Can't say enough about the great experience I had moving. Louie, Janos, and Lorenzo took great care of us. Any issue quickly became a non issue. The crew took great care in protecting and packing furniture to the point I felt they were going overboard! They took better care of my items than I would. 5-star experience. You'd be crazy not to request this crew. They had me loaded up, transported, and delivered from a walk-up in Brooklyn to a single family home in Nassau county LI in under four hours.