Sunset Park Movers
30% OFF All Interstate Moves during
September, 2023
FREE DETAILED MOVING ESTIMATES

WE WILL PACK, LOAD & TRANSPORT WITH CARE

NEW YORKER OWNED & OPERATED

LOCAL & LONG DISTANCE MOVES

300+ 5 STAR GOOGLE REVIEWS
Let Our Sunset Park Movers Take the Stress Out of Moving!
Though moving into a new property can be a source of excitement, for most people, the actual process can offer a plethora of issues, not least the amount of time it takes. Even the simplest of moves takes some strategic planning, and for those of us who have to juggle work and personal life, it isn't easy to dedicate the time that is often required to make it all go smoothly. Worse than that, if we rush the job for the sake of convenience, we sometimes hit snags we hadn't anticipated.
Professional Sunset Park Movers are well versed in all the trials and potential pitfalls when it comes to relocating premises. They adopt a proactive approach when it comes to route and traffic problems, issues with the items, and the requirements of each job when it comes to timings. Most importantly, for those of us who are constantly on the go, they know how to work independently as well as efficiently, leaving us free to get on with our lives and careers.
Sunset Park Movers Personalized to Your Needs
We're proud to have served our customers for a combined 30 years' experience across our company. Over that time, we've been privileged to have helped a diverse range of customers from all kinds of backgrounds, from high-end retailers seeking new premises to the student on a budget moving into a new apartment. With our movers, Sunset Park and its residents have benefitted from a reliable, communicative service that puts their specific needs first and foremost.
In fact, one of the things that marks out our company is that we are local. This means that our drivers are experts on the issues of parking and loading, along with the routes, traffic schedules, and other issues that might affect both your old property and your new one. Such local knowledge has meant that we are the quickest Sunset Park moving company as well as the most efficient.
But it's not just our driving that you can depend on. Our movers themselves aren't just hired muscle, but well-trained manual handlers, who have first-hand logistic experience when it comes to moving delicate, bulky, or unwieldy items. We can utilize all manner of specialist equipment to get your belongings moving and will make reasoned and patient decisions when it comes to navigating awkward layouts.
Moreover, our company has a huge range of other services available to you as you plan your move, and a host of resources to help you efficiently move premises when the time comes. These include:
Eco-friendly containers so you can pack your belongings safely and sustainably.
Storage facilities for those who are ready to move out but aren't yet ready to move in.
Interstate moving capability – we know that not everyone wants to stay in the state, and we'll be with you every step of the way to your new home!
Start Your Sunset Park Move Today!
Whether you are just starting to work out how much it will cost to move or are expecting to move in the next few days, we're always on hand to help you out. We're ready, willing, and able to meet any challenge and work with you as a team to get your possessions to where you need them when you need them.
Call today or follow our online portal for a quote. We'll ask for a few details about what you are moving, where you are moving to, and then calculate a most competitive price – with no upfront fee for our estimate!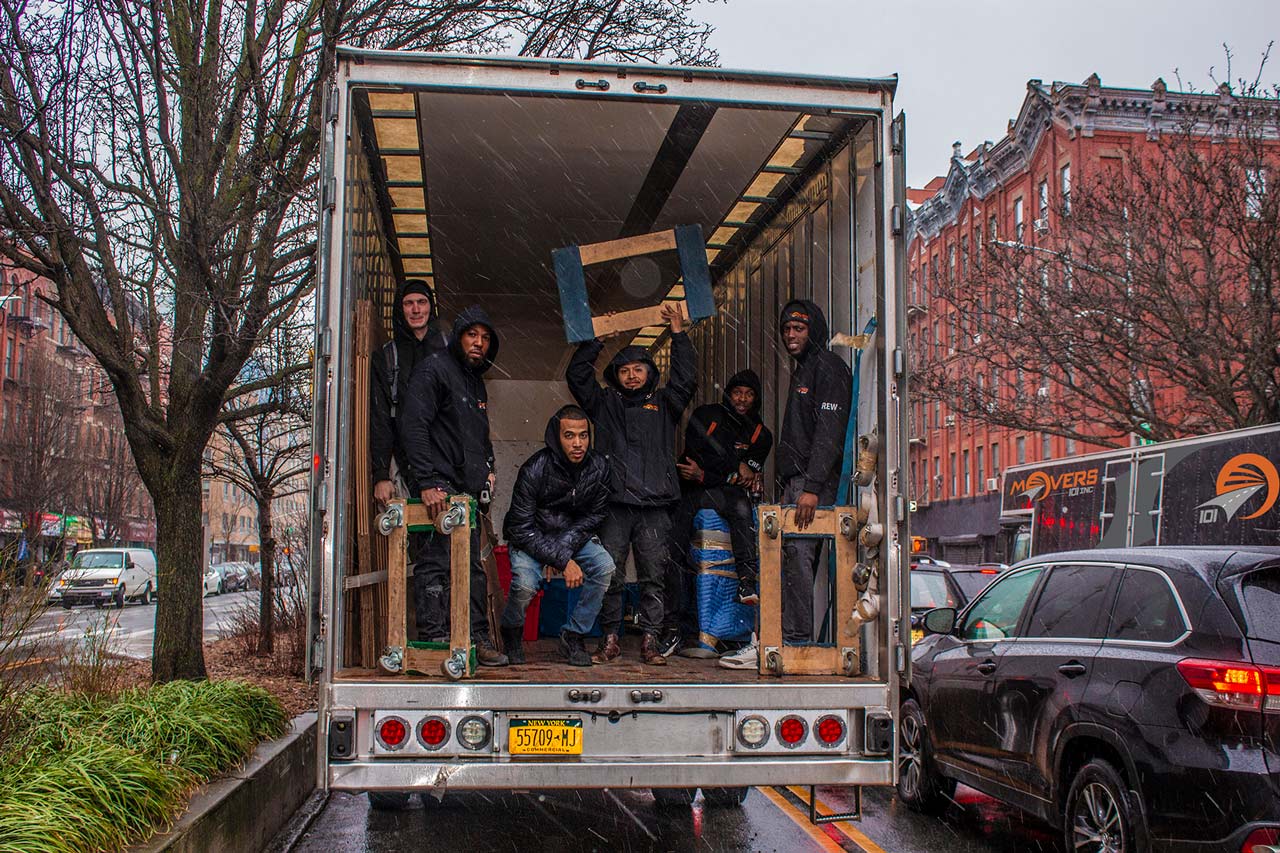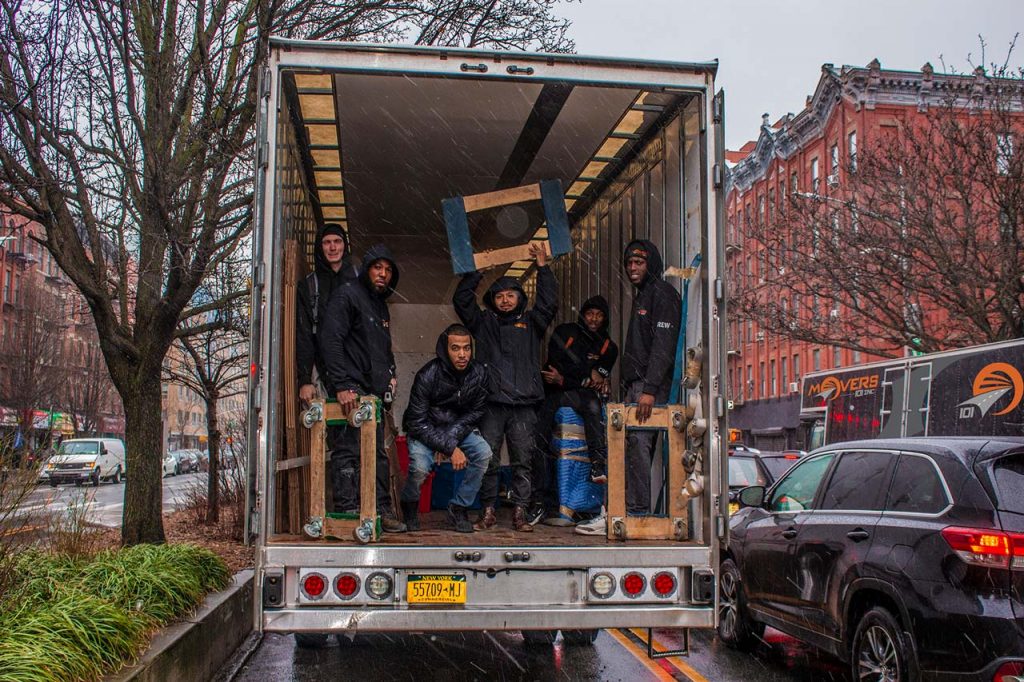 Our Sunset Park movers are committed to making sure the job is done right. And to achieve that, they will devote 100% of their time and energy to your move!
Can't say enough about the great experience I had moving. Louie, Janos, and Lorenzo took great care of us. Any issue quickly became a non issue. The crew took great care in protecting and packing furniture to the point I felt they were going overboard! They took better care of my items than I would. 5-star experience. You'd be crazy not to request this crew. They had me loaded up, transported, and delivered from a walk-up in Brooklyn to a single family home in Nassau county LI in under four hours.