Moving from NYC to LA is a big change. You probably did not make this decision lightly. This is, after all, a difficult and demanding interstate relocation. And that is precisely why you need Movers 101: the best interstate movers in the country! With the help of our interstate moving experts, your move to LA will become a stress-free and pleasant affair. When you leave the hard work to us, you'll be able to focus on the things that really matter, like preparing for a completely different climate, getting your family used to the West Coast and dealing with nostalgia. So let our expert interstate movers take over and enjoy your relocation from NYC to LA!

Our interstate movers make moving from NYC to LA easier!
Let us be clear about something: moving from NYC to LA is a complicated and often difficult process. There is no way to change that. You are, after all, moving across the country. But the good news is that you don't have to do it alone! Movers 101 are on your side. And with our help, your interstate relocation will be much easier. Not only can you leave most of the work in our safe hands, but you will also have support from moving experts throughout the process.
Experienced moving professionals are at your service any time you need them with Movers 101
You can be forgiven for not knowing everything about relocation; after all, that's not your job! But that is exactly why you need moving professionals to help you. Here at Movers 101, we employ only the best and most experienced movers who fully understand the nuances of relocation. Our moving professionals are the ultimate experts at their jobs. So when you choose Movers 101, the best movers in the business will be at your service whenever you need them!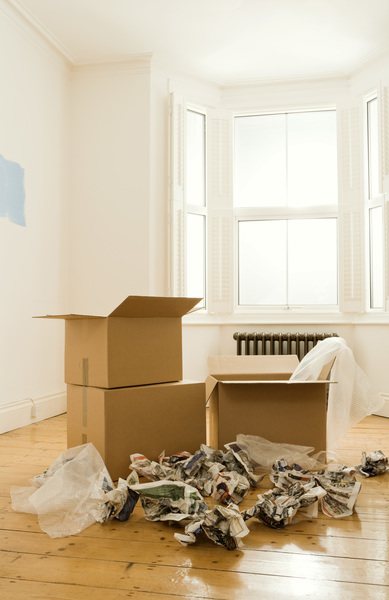 We offer help with every part of moving from NYC to LA
You've probably already noticed that moving from NYC to LA is going to involve a lot of steps and smaller tasks. Some of them you will definitely need help with. Others you may be able to do yourself, but why should you? Our moving experts can take care of the work for you in a quick, safe and efficient way! In order to ensure that we are able to fulfill all your moving needs, we offer a variety of moving services that you can choose from:
help with local, long-distance and interstate moving
residential and commercial moving for your home or office
short- and long-term storage
moving supplies and materials of the highest quality
specialty services like trash removal
additional moving security to keep your peace of mind
Our supplies and equipment are the best in the business
When you're moving from NYC to LA with the help of Movers 101, you don't need to worry about getting packing materials and moving supplies! We are happy to offer high-quality moving supplies for your relocation. This includes sturdy moving boxes in a variety of sizes so that you can pack just about anything with our help!
The Movers 101 team was not only professional, but personable! They kept us calm and laughing through out what can be a stressful time for people. They set everything up as it was and left us with a beautiful home. We can't thank them enough and highly recommend them to anyone who needs an efficient, fast, and extremely knowledgeable moving crew!
Movers 101: a moving company you can trust
One of the reasons why moving from NYC to La can be so stressful is the fact that you must put your faith in the movers helping you. And you probably already know that this doesn't always end well. Moving scams are rampant and not always easy to spot so avoiding them can be tricky. But with Movers 101, there's nothing to worry about! We are a licensed and insured moving company you can trust.
Our moving estimates are accurate and reliable
One of the first things to do when hiring any moving company is to get a moving estimate. Movers 101 offer free moving quotes for all relocations to get you started. The estimate you get will be accurate and reliable, allowing you to plan your budget easily and without any problems.
No hidden costs or added fees!
Transparency is very important to us. We believe that you should always know exactly how much you're paying and what for. This is why our moving estimates are always comprehensive and clear. There will be no fees added later that you need to prepare for and no hidden costs to worry about!
We have an excellent reputation in the business
There is no better way to check whether a moving company is right for you than to ask someone who has experience with them. And with hundreds of successful moves in our history, there will be no shortage of satisfied customers for you to consult with. You can check out our excellent reviews to see the kind of amazing reputation we have in the business!
Things you should know before moving from NYC to LA
You'd better prepare for some major changes when moving from NYC to LA. The weather, the taxes, the traffic, the real estate, the entertainment, the job market and the cost of living are just some of the things that differ in the City of Los Angeles compared to NYC. Here are a few things you should know:
the climate is much warmer and more humid in LA
the tax system is more or less the same
housing costs and living costs are comparable between LA and NYC
LA is the entertainment capital of the world and both leisure and jobs are affected by this
Of course, we would strongly encourage you to do some research yourself about the things that interest you most!
Start your relocation today: contact Movers 101 now to get the best prices!
Make moving from NYC to LA easier on yourself and hire Movers 101 as your interstate movers! It's easy to get started: just contact us and ask for a free moving estimate. The sooner you get in touch, the better – we can start working on your relocation immediately and you will get the best possible prices. So don't hesitate a second longer because we are waiting on your call!