NYC to LA Movers
30% OFF All Interstate Moves during
September, 2023
FREE DETAILED MOVING ESTIMATES

WE WILL PACK, LOAD & TRANSPORT WITH CARE

NEW YORKER OWNED & OPERATED

LOCAL & LONG DISTANCE MOVES

300+ 5 STAR GOOGLE REVIEWS
Moving from NYC to LA is a big change. You probably did not make this decision lightly. This is, after all, a difficult and demanding interstate relocation. And that is precisely why you need Movers 101: the best interstate movers in the country! With the help of our interstate moving experts, your move to LA will become a stress-free and pleasant affair. When you leave the hard work to us, you'll be able to focus on the things that really matter, like preparing for a completely different climate, getting your family used to the West Coast and dealing with nostalgia. So contact our expert interstate movers and let us take over!


Our interstate movers make moving from NYC to LA easier!
Let us be clear about something: moving to LA from NYC is a complicated and often difficult process. There is no way to change that. You are, after all, moving across the country. However, the good news is that while all of the previously stated is true, good movers will take most of the work on themselves, leaving you with the least amount of stress possible! Having Movers 101 in your relocation means having movers that are truly on your side. With our help, your interstate relocation will be much easier. Not only can you leave most of the work in our trusted hands, but you will also have support from moving experts throughout the process.
Read More
Need Expert NY to LA Movers?
Moving can be stressful – but moving from coast to coast adds so many more tasks to your list! It's a demanding situation, but it doesn't need to stress you at all if you hire Movers 101 – one of the best NY to LA movers around. Whether you're relocating your home or you're looking for business movers, Movers 101 has the team and the equipment to get your items there safely and on time.
There are so many other things you could be focussing on for the big move – getting your family used to the change in weather and scenery, as well as making sure your personal affairs are taken care of. Don't let the logistics of moving cast a shadow over this exciting new chapter in your life.
Why Choose Movers 101 As Your Moving Company From NY To LA?
With over 30 years of experience in interstate relocation services, Movers 101 (best movers in New York) has all the knowledge and skills you need to make your move go smoothly. Our team of highly trained specialists can help you pack, load items on the truck, and unload them at your destination. We will even help you set up in your new place if needed!
And as an expert NY to LA movers, your move will be planned down to the smallest detail. We leave nothing to chance. And that ensures the journey keeps to the schedule and avoids possible delays such as traffic on the road. We offer a complete package that lets you enjoy the experience of moving without the hassles that often come with it. If you would like more information on the services we offer, please reach out via our contact page and a member of the team will be in touch to discuss your requirements. Our services include:
However, if you're ready to start the moving process today – you can get a reliable quote based on your unique circumstances by using our inquiry form. If you're going from NY to LA, you'll need a well-organized and experienced team of movers on your side. Call Movers 101 today even if you're looking long distance Manhattan movers or interstate moving companies!
Read Less
Experienced moving professionals are at your service any time you need them with Movers 101
You can be forgiven for not knowing everything about the relocation process. After all, that's not your job. But that is exactly why you need moving professionals to help you. Here at Movers 101, we hire only the best and most experienced movers into our crews. These are rigorously vetted and highly professional individuals fully understand the nuances of relocation. Our moving professionals are the ultimate experts at their jobs. So when you choose Movers 101, the best movers in the business will be at your service whenever you need them!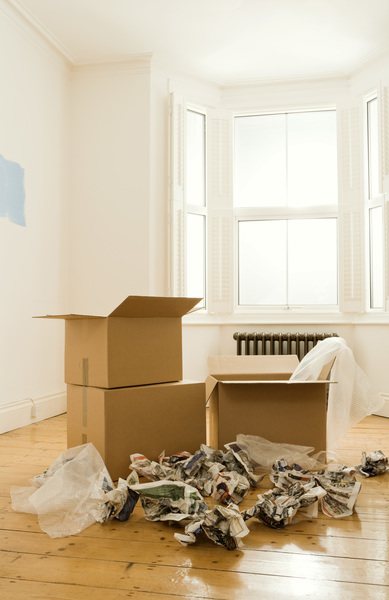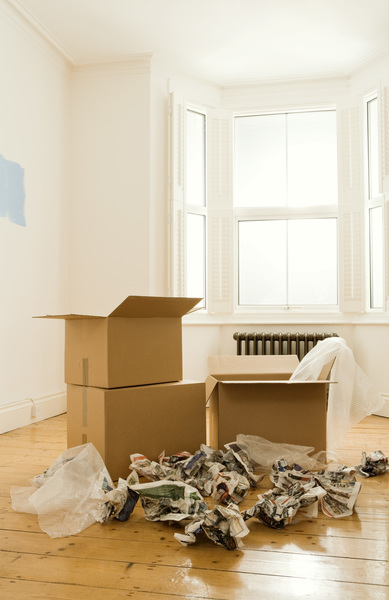 Years of experience testify to the success and dedication of our moving crew employes. They take great care in making sure that the plan you made with us is completed down to them later. Not only are they punctual, they also pay great attention to detail, making sure that even the tiniest aspects of moving to go smoothly.
And, when things don't go smoothly, they are ready. There is no such thing as rigidity in our moving crews. Yes, they have a great amount of experience, which produces routine and trusted methods of doing things, but they are trained to be as flexible as they come. If something changes, they are not just going to ignore the new challenge and keep going as planned. They will find the most optimal way of moving forward with regards to the set timetable and safety standards of crew and possessions being transported. 
We offer help with every part of moving from NYC to LA
You've probably already noticed that moving from New York City to Los Angeles is going to involve a lot of steps and smaller tasks. This is because relocation is not a process that happens overnight, at least not when you account for the planning phase of the move. While the day of the move might come and go relatively shortly, planning for a long-distance move will involve months. When it comes to this, we are with you every step of the way. You can choose how much involvement you need. Some of the steps you will need help with. Others may be able to do yourself, but why should you?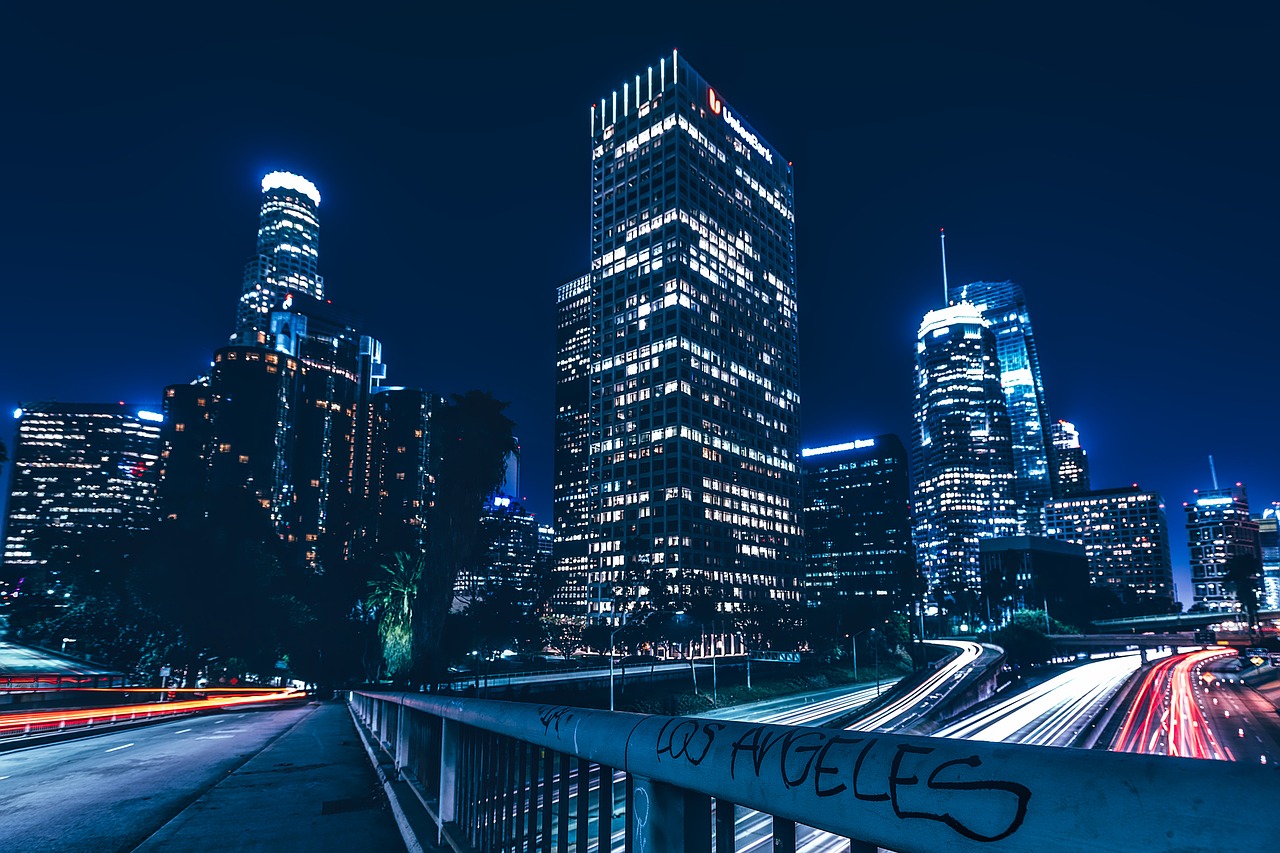 Our moving experts can take care of your relocation from NYC to LA in a quick, safe, and efficient way! In order to ensure that we are able to fulfill all your moving needs, we offer a variety of moving services that you can choose from:
Help with local, long-distance, and interstate moving. Movers 101 doesn't shy away from any form of relocation.
Residential and commercial moving for your home or office. Be it that you are moving your home or your offices, we are ready to provide you with an affordable and effective service.
Short and long-term storage services NY. Simply rent a unit in our storage facilities and have your possessions safely stored.
Moving supplies and materials of the highest quality. We provide only the best, eco-friendly moving supplies and materials that will guaranty the safety of your items.
Specialty services like trash removal. Do you need something heavy disposed of? Leave it to us.
Additional moving insurance to give you peace of mind.
I was referred to Movers 101 by a friend and I am glad I used them. They helped me pack and moved everything for me to my uptown apartment. I hate moving and was dreading the aches and pains that come with it. Movers 101 were very professional. They came with their own boxes, wrapped all my breakables and unpacked everything for me. I didn't lift a thing and their prices were reasonable. I would recommend them to others
Our supplies and equipment are the best in the business
When you choose us for your cross country relocation to LA, you don't need to worry about getting packing materials and moving supplies. We are happy to offer high-quality moving supplies for your relocation. This includes sturdy moving boxes in a variety of sizes so that you can pack just about anything with our help!
Our packaging materials are there for your use, but you can also leave the job to us. We will pack your items efficiently and with the speed that comes from experience. After the move is done, you will find your items unpacked at your new home as per your instructions.
Movers 101: a moving company you can trust
One of the reasons why moving from NYC to La can be so stressful is the fact that you must put your faith in the movers helping you. And you probably already know that this doesn't always end well. Moving scams are rampant and not always easy to spot so avoiding them can be tricky. But with Movers 101, there's nothing to worry about! We are a licensed and insured moving company you can trust.
Our moving estimates are accurate and reliable
One of the first things to do when hiring any moving company is to get a moving estimate. Movers 101 offer free moving quotes for all relocations to get you started. The estimate you get will be accurate and reliable, allowing you to plan your budget easily and without any problems.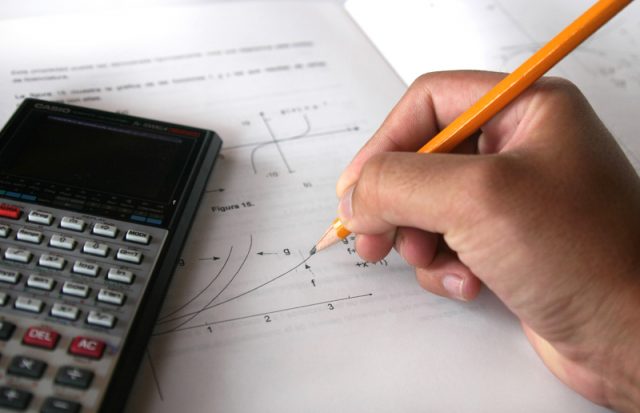 Don't let your plans be plagued by uncertainty no longer. Visit our website today and get your free estimate as soon as possible!
No hidden costs or added fees
Transparency is very important to us. We believe that you should always know exactly how much you're paying and what for. This is why our moving estimates are always comprehensive and clear. There will be no fees added later that you need to prepare for and no hidden costs to worry about!
We have an excellent reputation in the business
There is no better way to check whether a moving company is right for you than to ask someone who has experience with them. And with hundreds of successful moves in our history, there will be no shortage of satisfied customers for you to consult with. You can check out our excellent reviews to see the kind of amazing reputation we have in the business.
Things you should know before moving to LA
You'd better prepare for some major changes when moving from the Big Apple to the City of Angels. The weather, the taxes, the traffic, the real estate, the entertainment, the job market and the cost of living are just some of the things that differ in the City of Los Angeles compared to NYC. Here are a few things you should know:
the climate is much warmer and more humid in LA
the tax system is more or less the same
housing costs and living costs are comparable between LA and NYC
LA is the entertainment capital of the world and both leisure and jobs are affected by this
Of course, we would strongly encourage you to do some research yourself about the things that interest you most.
Start your relocation today: contact Movers 101 now to get the best prices!
Make moving across the country from NYC to LA easier on yourself and hire Movers 101 as your interstate movers! It's easy and straightforward to get started: just contact us and ask for a free moving estimate. The sooner you get in touch, the better – we can start working on your relocation immediately and you will get the best possible prices. So don't hesitate a second longer because we are waiting on your call!
Are You Moving from New York City to Los Angeles?
Do you feel overwhelmed and stressed about the prospect of the move? It is a big job, but you don't need to worry as Movers 101 are here to help. Movers 101 are an affordable, trustworthy and reliable moving company that have many years of experience in the moving industry. When it comes to a long-distance move, such as moving from New York City to Los Angeles, you shouldn't leave anything to chance. That is why it is important to choose a moving company that knows exactly what they are doing and can organize your move perfectly.
NYC to LA Movers: Getting Prepared for Your Move
Moving from your home or business isn't something that just happens overnight. It takes preparation. Preparing for your move will ensure that it goes smoothly when moving day finally comes along. One of the first steps of a move is packing. Making sure you have good quality packing materials is a great place to start. We have packing supplies that we can drop off at your front door so that all you have to worry about is packing. Our quality boxes come in a variety of sizes, so you can pick the right size for your items. We even have boxes that are made especially for plasma TV's, books and pictures. We also have packing tape and filling so that you can ensure everything is safely packed.
Packing is something that you should try to take your time with, especially if you want to DIY it yourself. Start with one room and stay organized while you pack it. It is no use just throwing things into boxes, as your items will be difficult to find if you need them, and they won't be as safe from damage as they could be. Make sure to label your boxes so you know what rooms they came from; this will ensure they are put in the right rooms when you get to your new space.
Moving Companies from NYC to Los Angeles: Trash Removal
As experienced New York city to Los Angeles movers – packing up your home or business to move somewhere new is a great opportunity to go through your things and get rid of any unwanted items. If you no longer need or want some of your things there is no point wasting time packing them and taking them to the new place. Our trash removal service is affordable so that you can easily fit it into your moving budget without worrying. We can give you a free estimate that will depend on the amount of trash you need removing. This will be an accurate estimate so that you don't have to worry about any hidden charges.
Moving Companies New York City to Los Angeles : Get in Touch
Finding moving companies from NYC to Los Angeles doesn't need to be hard. Movers 101 is a trustworthy, reliable moving company that will get everything from A to B successfully so that you can spend the move stress-free. Moving to a new city is a big change, and although we can't help you adjust completely, we can ensure the move goes as smoothly as possible.
We are the best moving New York city to Los Angeles movers – To find out more contact us via our website or call us on 09 212-317-2358.