Commercial & Office Movers Crown Heights
15% OFF all commercial moves & 60 Day Free Storage during
December, 2023
FREE DETAILED MOVING ESTIMATES

WE WILL PACK, LOAD & TRANSPORT WITH CARE

NEW YORKER OWNED & OPERATED

LOCAL & LONG DISTANCE MOVES

300+ 5 STAR GOOGLE REVIEWS
Trying to Find Commercial Movers in Crown Heights?
Getting into a new property is always an exciting feeling. You get to reorganize your furniture and decorations or play with the room layout before you get settled in. But unfortunately, this feeling can be ruined if you are stressing out over things like budget and time constraints. The very thought of moving your property can become an annoyance.
You Can Rely on Movers 101 as Your Office Movers in Crown Heights
Moving is often thought to be one of the most stressful times in your life, but whoever said that had obviously not experienced moving with Movers 101. While moving can be stressful, we are here to make sure your move is stress-free with our comprehensive moving service.
Our commercial movers in Crown Heights offer you a one-stop-shop for all your moving needs, including packing, moving, storage, and assembly. There really is no need to go anywhere else.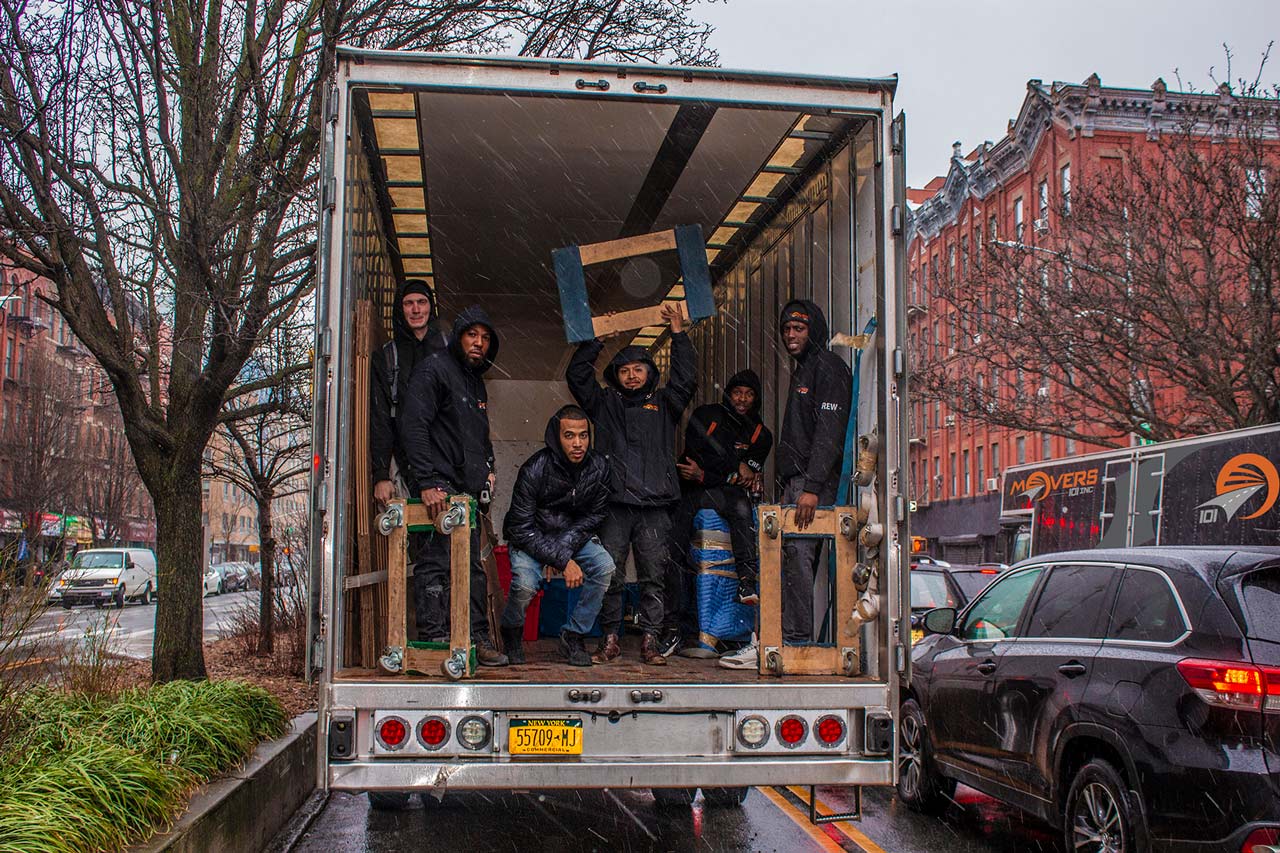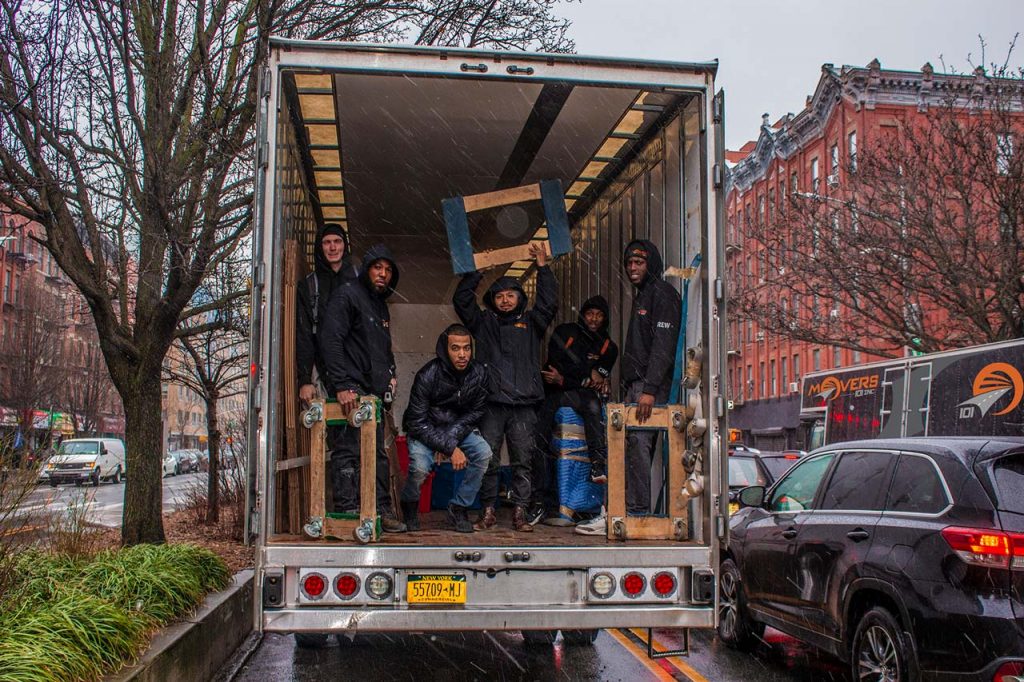 Our Crown Heights movers are committed to making sure the job is done right. And to achieve that, they will devote 100% of their time and energy to your move!
Providing Outstanding Commercial Moving in Crown Heights
Together, Movers 101 has collective experience in the moving industry of over thirty years. What's more, anyone who joins our team has extensive training to make sure they are adhering to the high standards that we set ourselves.
Before we arrive at your office on moving day, we will have planned out the move in advance. Why? Because we like to be the best, and we know that planning can address almost every eventuality.
Our planning includes knowing the best routes to take to get you to your new office. As we know every corner of New York City, you can expect us to get your office supplies there in the fastest time. And should there be any unexpected road closures or other issues, we know alternative routes so your move can still go ahead smoothly.
We can also move your office long distance. So, whether you are moving your office to the Big Apple from another state in the USA for the first time or you are moving away from the city, we are here to help you.
While moving office can be a huge upheaval, we aim to move you quickly, yet still ensuring the safety of all your equipment so that you can get back to work as soon as possible.
Moving offices in Crown Heights can mean that you find a lot of things that you no longer need. If you find that this is the case, Movers 101 can also remove your trash for you so that you have one less thing to do.
Choose Movers 101 for Office Moving in Crown Heights
If you are looking for office movers in Crown Heights, look no further than Movers 101. As well as moving your office equipment, we can also offer you short-term storage solutions. Perhaps you need to vacate your current office, but your new office is not quite ready, or it could be for other reasons. Whatever your reasons are, we can help, and you can rest assured that everything is being secured safely.
Best of all, our services are affordable, which means that there is nothing to stop you from getting the best commercial movers when you are relocating.
When you employ us for your move, we can provide all the strong and sturdy boxes that you need for your relocation. What's more, as they are all eco-friendly, you can feel good that your move is not causing a lot of harm to the environment.
Contact us today to find out more about how we can help you with your move.
Can't say enough about the great experience I had moving. Louie, Janos, and Lorenzo took great care of us. Any issue quickly became a non issue. The crew took great care in protecting and packing furniture to the point I felt they were going overboard! They took better care of my items than I would. 5-star experience. You'd be crazy not to request this crew. They had me loaded up, transported, and delivered from a walk-up in Brooklyn to a single family home in Nassau county LI in under four hours.