Things to know before moving to San Francisco from NYC
So, you are thinking about moving to San Francisco. And although moving from New York to California can be challenging, we can assure you that with the right help and the right information – you will know everything about moving to San Francisco from NYC before the actual relocation. There are some fun facts. But also there are some really useful pieces of information about San Francisco. You will learn a lot, and you will learn what to expect!
If you are moving to San Francisco from NYC you need to learn the difference!
One of the first and the most important things that you need to learn is about The Bay Area. There is East Bay, South Bay, and Peninsula –  and you need to know the difference!  The Peninsula is Silicon Valley. Here you will find a lot of tech campuses, plazas. Peninsula is more of urban experience. Also, it is almost an hour away from San Francisco!  When it comes to East Bay you can expect less expensive housing and a lower number of tech companies. South Bay is a place where you can go hiking and enjoying nature. Moving to San Francisco from NYC can be easy with the help of Movers 101 NYC, and we can assure you they will be able to give you a couple of tips about areas of San Francisco.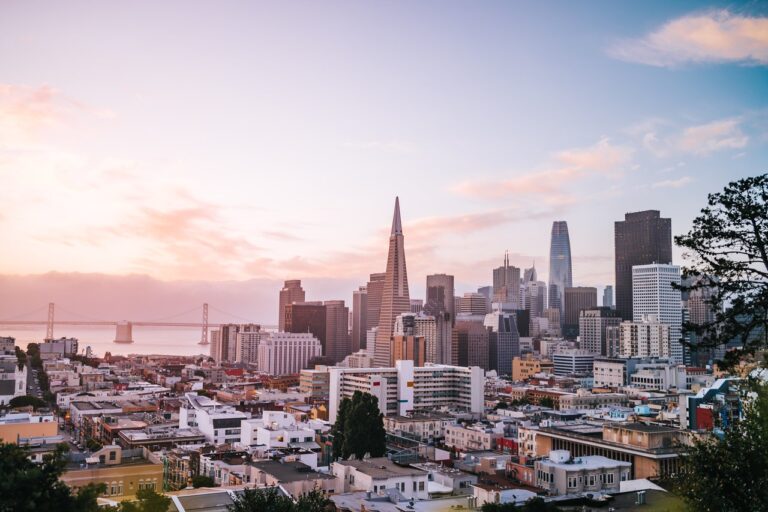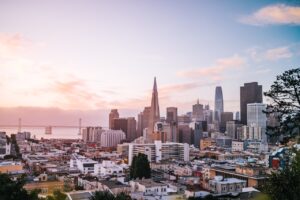 ‍San Francisco is expensive
We know that NYC is also expensive, but trust us on this – San Francisco is expensive as well. You probably know that the rent is more expensive, but so is everything else. Food is much more expensive, transportation as well. So before you move to San Francisco from NYC you should create a budget. Also, do your best to save some money on a long-distance relocation. That way you will have more money once you get to San Francisco and you will be able to enjoy it.
The housing market is competitive
No matter which part of San Francisco you are looking into you can expect higher rent. Simply, this is an attractive city, and as we mentioned it is rather expensive. There are a lot of different websites that can help you to find a legit apartment and roommates in case you need them. So, when you start packing for a cross-country relocation make sure to know how big is your future apartment. Simply, one-bedroom in San Francisco is much more different than the one-bedroom in NYC. So make sure to check the pictures!
Weather in San Francisco is unique
So, since you are coming to San Francisco from NYC you should know that there are two kinds of weather here. October and April. The average temperature in San Francisco is around 60F. You can not expect to run around in a t-shirt and shorts, but also you won't see some harsh winters here. What is interesting about San Francisco is the fog. Half of the city is colder and covered in fog, while the other half is warmer. And one of the fun facts is that the fog has its name – Karl. It has a rather popular twitter account.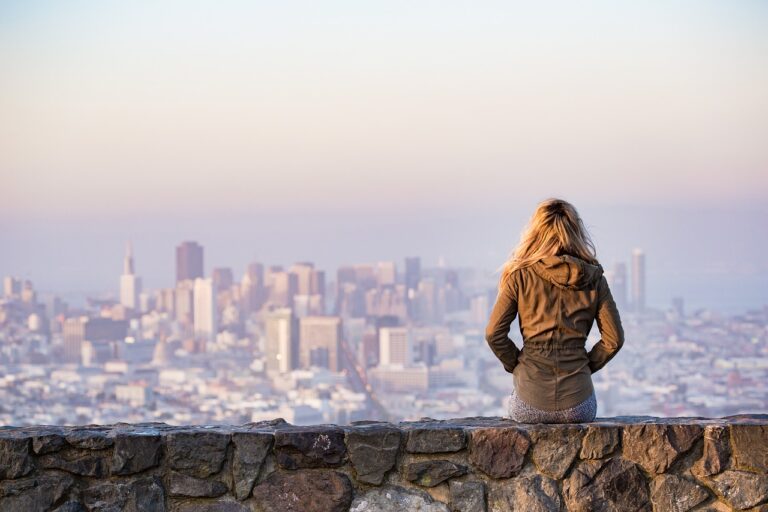 If you are moving to San Francisco from NYC we can assure you that you will enjoy the nature
One of the greatest things about San Francisco is its natural beauty. San Francisco offers everything – it is diverse and you will always find a way to have fun in the city. But at the same time, you will only need 15 minutes to get out of the city and enjoy beautiful nature. You will find a lot of hiking trails. So, when you are looking for long distance movers New York you need to make sure that they can relocate you as fast as possible. You should not waste any more time, and you should come and enjoy San Francisco!
Explore transportation options
When it comes to transportation in San Francisco, we must say that NYC takes the victory here. One of the downsides is also that there are no monthly passes here. There are a couple of ways to get around in San Francisco:
BART – it is a high-speed subway that goes from SFO to the center and then to Oakland
MUNI – is a basic transit service, and unfortunately, you can expect delays
Caltrain – this is a light-rail system
Cable cars – this is a picture that we all have in mind – trolleys going up and down the hill. And we need to be honest with you if you plan to relocate to San Francisco from NYC. Although cable cars are great they are mostly used by tourists. So, it is common to wait even an hour in line for this type of transportation.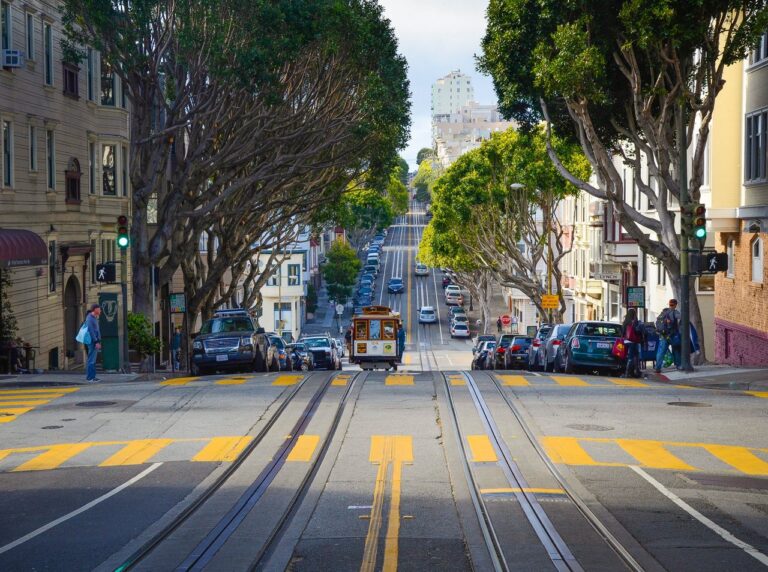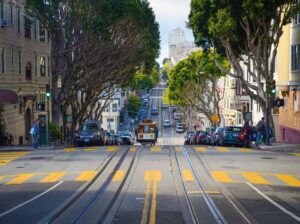 If you re moving to San Francisco from NYC – you will love the food scene
San Francisco can offer a rather interesting food scene. Relocating to San Francisco from NYC sets your expectations high. But do not worry, San Francisco offers a great variety of food. There are a lot of different cuisines and you can enjoy every day a different one. If you are thinking about moving your business here, the food scene might be a good option. There is always room for something new! Some of the fun facts about the food scene here are the burrito war and the fact that the restaurants often work only by 10 pm. When you are coming from NYC where nightlife never stops it can be challenging and it might take a little bit of time to adjust.
San Francisco is built on 7 hills
If you are worried that you might gain weight from great cuisine that San Francisco offers – do not worry. As we already mentioned, transportation here is sometimes challenging so you will be walking a lot. It will be simpler to walk than to ride public transport. And San Francisco is known as a city that was built on 7 hills. So, if you decide to walk on a daily base you won't need a gym anymore. And the best part is that you will be able to get to know San Francisco by foot!