How to prepare employees for an office move
When people decide to plan the commercial relocations, they have to have a lot of things on their mind all the time. Some tasks, like finding a way to prepare employees for an office move, will require a bit of expert help. This process has to be calculated carefully in order to not lose valuable clients and finances. So, before you hire commercial movers NYC, read our article and ensure that your entire office is satisfied with the change!
Prepare employees for an office move by informing them about it
When you are about to prepare employees for an office move, you will first have to inform them about it. Giving them a notice at least one month before the moving day arrives is a very good idea. A lot of them might have other obligations outside their work, so they will have to reschedule everything. This relocation can be hard for those with families. So, to have a successful relocation with your employees, you will have to send them a notification about it. There are several ways you can do it, such as:
Sending a corporate e-mail about the office move – This is the best way to inform your employees about the relocation you are planning
Sending a memo throughout the company – That way, everyone will surely be informed
Informing them over text message – If your firm is using corporate phones, then you will have the option to inform them collectively about your relocation via SMS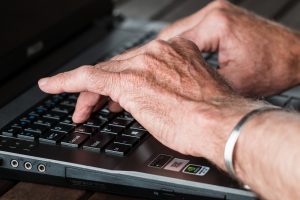 These simple tips can be very effective when you are organizing an office relocation. And the best way to prepare your employees is by using all of the three methods mentioned above. Once you inform your employees about the relocation, it is time to find and hire your movers as well as get all the necessary moving supplies NYC. By doing this, you will know that your items are handled and packed with care!
Don't be hasty with your move
What you need to remember is that your employees have other obligations besides their work. They will probably have to adapt to your office relocation schedule. In other words, do not be strict with them! In order to organize this, you have to call a meeting with them and see how you can plan the relocation of your office together. Once you do that, make a simple list of all the available dates for your relocation, and then talk with your team leaders about your employees and their schedules. If you want our advice, be a good boss and try to manage office relocation in such a way that your employees won't suffer too many losses.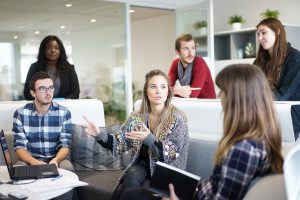 One of the best traits of a good boss and manager is knowing how to manage their teams' time! As a good boss, it is your duty and obligation to make sure everyone is giving their maximum at work and to as well as that they are happy with their jobs.
Compensate them for the inconvenience
Many of your employees will suffer some kind of financial loss while preparing for your office relocation. As a good manager, it should be your obligation to compensate them for any money spent on their relocation. Or at least, make it easier for them and pay for some percentage of the overall moving cost. Keep in mind that there are some things that can help you lower the moving cost of your employees. Moving companies can offer you a good commercial moving contract! Meaning that if you hire them to do a couple of relocations with your business and your employees, they could give you a discount. Which is incredibly good if you want to lower the cost and losses of your business relocation!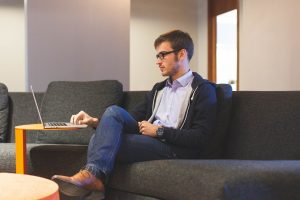 One of the things that can help you with the moving cost of your business is if you know how to declutter your office before the move. The reality is that most movers will charge you more if they have a lot of items to transport. If you declutter before you move, you will lower the cost of your commercial relocation, thus making it easier to prepare employees for an office move!
Celebrate your relocation with your employees
Most of the time, employees find it hard to move to a new place. As a leader, it is up to you to tell them that your decision about the relocation will lead to a better working environment and maybe even a raise. This is because people mostly move their business if they find a better location, which will in turn only bring them new customers and clients. That means more work to do and a higher income. This should be the thing that motivates your employees to move to a new place. Once you are done with your relocation, you should all participate in team-building exercises, as well as go out and celebrate! Buy a round of drinks or take them out to a nice restaurant. It is a sure way to keep their spirits up!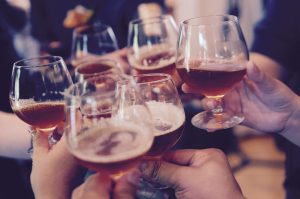 Insurance is imperative when you prepare your employees for an office move
To keep everything in place, and your relocation safe, you should always get insurance. And the only way you can do that is to know how and where to find insured movers. It is always better to be sure than sorry! Remember, it is important to stay considerate and thoughtful of your employees – that is the only way that you can prepare your employees for an office move successfully! These simple tricks will surely help you organize your office move without any issues.