Moving from Brooklyn to Raleigh
When the time comes to move to a new home, one should rejoice. It is a joyous occasion where you can start a new chapter in life and you should treat it as such. However, whether you are moving from Brooklyn to Raleigh, or from Los Angeles to Miami, there are a couple of things that you must take care of if you are to go through the whole process with flying colors. Moving from NY to North Carolina is not something that you had a lot of experience with in the past, is it? That is why the smart thing to do is to do proper research and making a proper plan of the move. That is where we come in. We have prepared several tips that are guaranteed to help you prepare and execute the whole move in the most effective way possible.
Moving from Brooklyn to Raleigh
First of all, before we talk about planning your long-distance move, let us compare the two destinations with each other.
Brooklyn
The borough of Brooklyn is, as a part of New York City, a name known across the world. This NYC borough is the county with the greatest population in the state and one of the most densely populous counties throughout the entire country. With an estimated population of 2,559, 903 residents in the last year spreading on 70.82 square miles of land, this is no surprise. While it is one of the key areas of the City of New York, Brooklyn has always had a distinctly recognizable culture. It consists of a lot of different neighborhoods, many of which are actually ethnic enclaves. With its Eendraght Maeckt Maght moto that translates to Unity means strength, it is no wonder that Brooklyn is such an important and famous part of NYC. It is a hub for entrepreneurs, startups, but also postmodern artists and designers.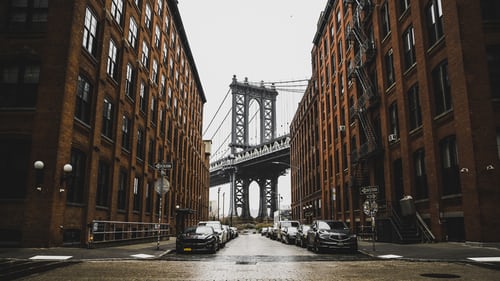 Raleigh
Raleigh, as the second-largest city in North Carolina, also serves as the state's capital and the seat of Wake County. The famous "City of Oaks" with the line of oaks running through the heart of the city spreads on 142.8 square miles and has had an estimated population of 469,298 residents in 2018. Rate of Raleigh's population growth is one of the greatest in the whole of the United States of America. One of the most important things to know about Raleigh is that it is the home to North Carolina State University.
NCSU is a part of the Research Triangle Park along with Durham's Duke University and the Chapel Hill's University of North Carolina. Research Triangle Park is one of the key institutions in the entire Research Triangle region and has played a major role in the resurgence of the whole area, not just Raleigh. Since RTP was established in 1959, thousands of jobs in the fields of technology and science were created and this is what has turned Raleigh into one of the fastest-growing communities in the USA in the last two decades.
So, what does moving from Brooklyn to Raleigh bring?
Once you live in New York City, moving anywhere else is going to be a big change in your lifestyle. New York is one of a kind city and there is no denying that. Brooklyn is no different. One of the main reasons why people move away from NYC is the change of pace of their lives. Life in such a big city has to be a hectic one. So, what you get by leaving such a big city is that your life's tempo will shift into a lower gear. Moving to Raleigh is a great way to maintain an urban lifestyle, but also have more time to spare.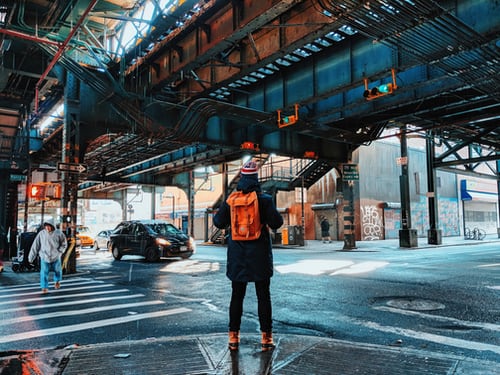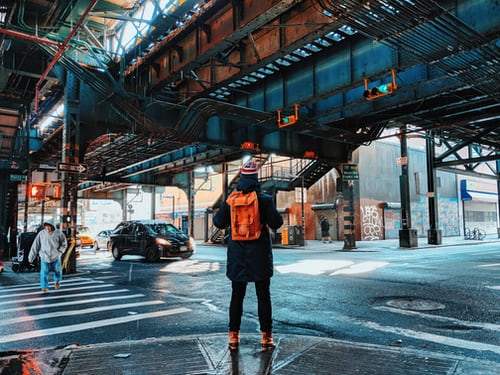 Since Raleigh plays such a big role in North Carolina, you can count on being in thick of things. You will still have access to practically everything that you had access to in NYC. Raleigh has a lot to offer to anyone, no matter their aspirations in life. If you do decide to move here, you will undoubtedly enjoy building a life in the City of Oaks. Doing some more research is, of course, never a bad idea. So, we recommend that before hiring interstate movers NYC offers, you spend some time online reading through experiences of people who live, or have lived in Raleigh.
Once you decide you want to move, start making a moving plan
Now that we have compared Brooklyn and Raleigh, let us talk about the practical aspects of moving to a new home. According to certain psychological research, moving is in the top 10 most stressful events. While on the surface it may not seem so, it actually makes a lot of sense. Leaving one's home is not an easy thing to do. Even if you have gotten used to moving, it will always lead to at least partially mixed feelings. And then there is, of course, all that potential stress that comes with organizing a move. That is why having a proper moving plan can go a long way in making everything go much smoother.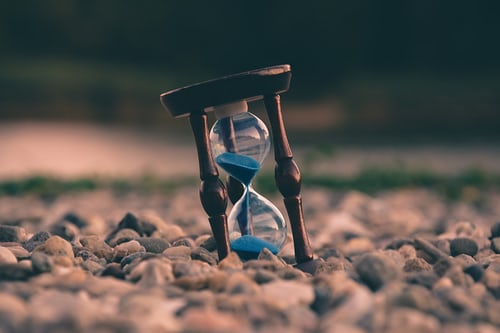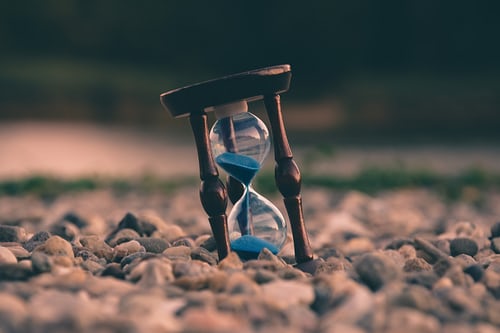 The key thing when coming up with a plan is to know when you will move. Once you decide that you will be moving from Brooklyn to Raleigh, you must think about the moving date. Reasons for moving are numerous and impact this in various ways. However, after a while, you will be able to pinpoint a period of a couple of weeks when the move can take place. You can then call your movers and talk about the dates and services they offer. It is important to take notes of it all. Having everything on a piece of paper (or notes on your smartphone) will make it all easier. Having a detailed plan and contingencies ready will make the whole move smoother.
Just remember – No matter the stress the move will end. And a couple of weeks later you will be of writing a new chapter of your life.