New York City is one of the most famous cities in the world. For many, it is the dream city to live in. But for many others, it does not live up to expectations. In case you're one of those people, moving from NYC to Miami may be a good idea. Miami is completely different from New York so you'll have a lot to look forward to! In order to make this transition easier for you, our expert movers NY advise that you prepare by studying up on what you can expect. For that reason, we've put together a short guide on Miami and relocation to Miami that should help you out!
Moving from NYC to Miami will be easier if you know what to expect
Every interstate move can be difficult, but moving from NY to Florida is especially difficult. The states could hardly be physically farther apart while on the same coast! But that's not all. The major cities, such as NYC and Miami, are completely different in terms of culture. Relocating from NYC to Miami will, therefore, be quite a big change. This can make the adjustment process more difficult and exacerbate the post-relocation blues. One of the ways to fight this is to know exactly what you're getting into before you become a stranger in a strange land.
Miami climate: warm, sunny days perfect for going to the beach
Miami has the perfect beach weather year-round. The temperatures range between 68 and 82 degrees so you can take a swim pretty much any day of the year. For most people who require interstate movers NYC to move to Miami, this is a huge improvement. Not only will you be doing away with the dreary, grey falls and cold, snowy winters of New York, but you can also make moving from NYC to Miami easier by getting rid of all your winter clothes! Just remember not to include your rain gear in that. Miami does have a pretty heavy rain season in October.
The cost of living in Miami: cheap when it's New York you compare it to
Nobody has ever accused Miami of being cheap. And indeed, the cost of living in Miami is on the higher end of the spectrum, especially for Florida. But nothing compares to New York. If you're moving from NYC to Miami, you'll find your wallet suddenly fuller. This is due to prices being lower in virtually all areas of life.
While finding a place to live, for example, can be just as difficult in Miami as it is in New York, paying for that place will definitely not be. This is because housing costs in Miami are almost 40% lower than in NYC. And that's not all! Groceries, utilities, healthcare, and even entertainment won't set you back in Miami as much as they do in New York. Finally, even though the median income in Miami is lower than in NYC, it's worth remembering that Florida does not have an income tax. All this equates to you having more spending money once you move.
Getting a job: diverse opportunities to choose from
It probably comes as no surprise to you that, being a big urban center, Miami is home to many different companies, corporations, and industries. Finding a job should not be too hard, regardless of which branch you work in. In particular, tourism and the service industry are blooming. Resorts, hotels, spas, restaurants and similar locations are all over the city and always looking to employ more people. You can even find a job with little to no previous experience.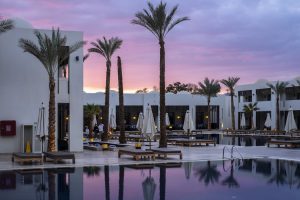 But if that's not your thing, there are plenty of other options. Healthcare is a major industry and a major employed all over Florida and Miami is no exception. And with multinational companies like Walmart and Microsoft making Miami one of their headquarters, corporate jobs are not lacking either. For the more artistically inclined, Miami is full of opportunities in art and entertainment. So as you can see, the world is your oyster when it comes to working in Miami.
The lifestyle: moving from NYC to Miami will change your whole outlook on life
Arguably the biggest difference between NYC and Miami is the undefinable spirit of the place. Where New York is a fast-paced city where you're always in a rush to get somewhere, Miami has a far more relaxed and chill vibe. The particular blend of Southern hospitality and Latin culture makes Miami a very warm and welcoming place. If you're moving house, then, you can expect to get to know your neighbors quite quickly and quite intimately. Unlike New Yorkers, who prefer to avoid such contact, Miami residents will almost certainly be friendly with their neighbors. Even beyond that, the overall city feels less rushed and far more relaxed.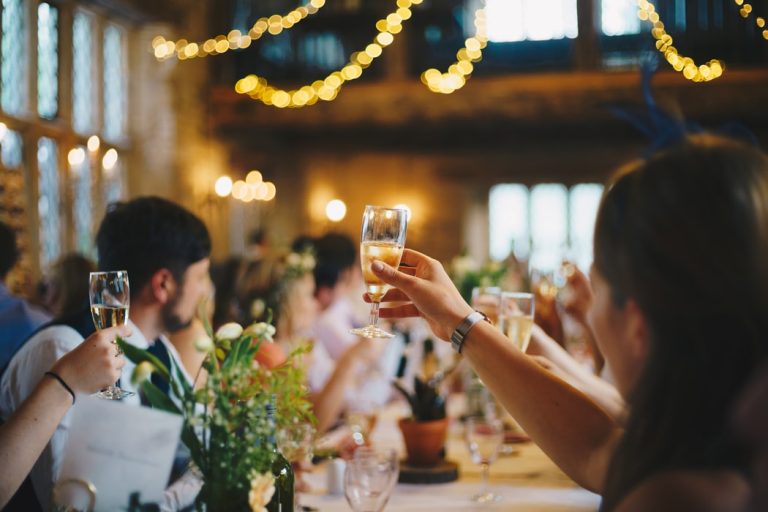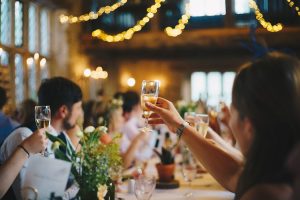 Aside from beaches and friendliness, food is another big part of Miami's culture. Bars and restaurants all over serve excellent Southern and Latin dishes. Even if you're not a foodie now, you'll become one when you experience living in Miami!
Are there any downsides to moving from NYC to Miami?
Does it seem like there are no drawbacks to living in Miami? Well, think again! While we certainly aren't going to discourage you from moving from NYC to Miami, we do think you should know about the potential downsides. The lovely climate we mentioned, for example, includes a few summer weeks of absolutely brutal oppressive and humid heat. And the location makes for some strange bedfellows like bugs, snakes, and alligators that you may run into even in the city itself. Finally, it's worth mentioning that there's more to Miami than the beach. This does include positive things, of course, but it also means you should prepare for the less picturesque neighborhoods as well.
Preparing for the relocation itself
When it comes to the relocation itself, we would strongly advise you to contact movers NY as soon as possible. Moving from NYC to Miami will be hard if you don't get help! And the right interstate movers can make it so much easier. So do yourself a favor and hire the best of the best. That way, you won't have to worry about a thing. From packing to transportation to unpacking, the right movers will do it all for you and make your relocation to Miami a simple and enjoyable one.