Things to know before moving to Gowanus
Moving is and always has been a tough process. However, everyone does it, for one reason or another. Perhaps they are not satisfied with their current location, or they got a new job in the area. Whatever the reason is, the move needs preparation. You can't jump into a move feet first and hope for the best. So, if you decided you will be moving to Gowanus, you need to prepare accordingly. Here we'll tell you all you need to know for your arrival to this bustling neighborhood and to find the best Gowanus movers. But first, let's start with a bit of information about the place itself.
Where and what is Gowanus exactly?
Sometimes, even the long-time New Yorkers have a difficult time remembering this neighborhood and need some time to think. There is a good reason for that. Although the rest of Brooklyn has developed greatly over time, the gentrification process has been a little bit late to hit Gowanus. It's an ex-industrial zone, unlike the rest of the borough so it's late to the party of hip modern areas. However, recently it started taking the spotlight and catching up to the surrounding areas with residential development and urbanization. Given all these facts, it still does not mean moving to Gowanus is a bad idea. It is in part urban and industrial, which makes it a great combination for the younger crowd. Retaining a feeling of gritty, industrial Gowanus with the old factories still standing, while still housing cozy shops, art galleries, and hipster havens.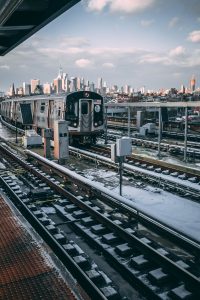 The area gets the name after the historical Gowanus canal, which dates back to the mid-19th century. Unfortunately, due to heavy industrial use, it has been polluted by various waste. However, over time there have been many attempts at cleaning it and they are visibly taking effect. This is happening at a great time since many young professionals have been driven out of other Brooklyn areas by prices. Things are now much better and there are art galleries, coffee shops and bars popping up all over. Many old buildings are altered to become living spaces and more people are flooding into the area. So, do not waste any more time thinking. It is time to organize and make Gowanus your new home.
Prepare accordingly before moving to Gowanus
Preparation is key for a smooth move. Your moving plan must have every detail to avoid any problems which may slow you down. Cover everything from an inventory list to mover selection. Start by organizing your things room by room, sorting out the things you need and the things you may get rid of before the move. This way, you will have a big picture of exactly how many things you have and if you are able to do it yourself. In case you aren't donating some of your items, consider hiring a disposal service to relieve you of extra baggage.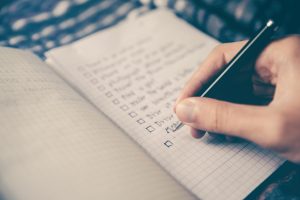 Regardless if you're moving from another Brooklyn area or another country, planning is everything. Start early and don't make the common mistake of not starting the process on time. Plan out all the essentials, otherwise, you will have to make compromises you may not like. On top of all this, you need a good company to do the move for you. This requires preparation on its own since you don't want to be a victim of a moving scam.
Inventory lists help a great deal when packing
The first thing you should do is make a detailed list of all the things you choose to take with you. This is important because you need to acquire the right boxes to pack everything. Fear not though, as many movers decided to go green and offer recyclable boxes in the price. By organizing and labeling your boxes, you will know what belongs where and this will make unpacking much easier. You won't need to run around from room to room trying to figure out what goes here. Labeling saves you vital time, so you can spend more of it on adapting to your new surroundings.
If, however, you choose a company that offers a full moving service, they will do the entire job for you. But even then, you will have to participate in the process to some extent. You can help out the movers by organizing the rooms before they arrive. Also, if there are items you don't want packed in the truck, set them aside and label as "do not pack". Full-service movers will pack anything that's not bolted to the ground, so notify them in advance.
If you're moving to Gowanus, you need a reliable mover
The most important step in all of this is finding someone to do it for you in a safe and efficient way. Regardless if you are moving from another borough or another state, a helping hand goes a long way. You could pull it off on your own, but is it really worth it? You're looking at a more complicated, drawn-out process that may result in mistakes and perhaps even injuries, so your best bet is to leave it to the pros. Leave the complicated matters in the professional hands of the best Brooklyn movers and focus on other important tasks.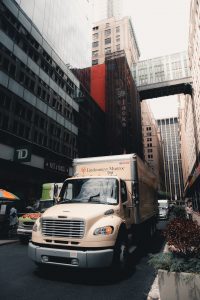 Lookup a couple of companies and compare them, so you have a rough idea of the prices. Read up on online reviews and see how reliable they are. Even if there are some negative remarks, what's important is how the company handles them. After this, contact your selected movers and ask for an in-house estimate. This is the best way to compare prices since an in-house estimation does not wary in price. Most importantly, ask about any hidden fees, and get moving insurance just in case something goes wrong. After all of this is taken care of, you can dive into moving to Gowanus stress-free, and look forward to your new life in this blooming Brooklyn neighborhood.