What to do with the leftover packing materials
After you finish with the relocation, there will be empty moving boxes and other packing materials all-around your home. Also, the leftover packing supplies will become less useful than before and maybe need to go to trash removal NYC. There is no reason for these items to take up your space. Especially when there are many ways to repurpose packing materials while making your home clutter-free. To help you, we've created this guide with tips on what to do with the leftover packing materials. They all eventually lead to making your home chaos-free after the relocation.
Don't let leftover packing materials to pile up
After the relocation, your best interest is to quickly get over with the unpacking. Because afterward, you can move on to the leftover packing materials and quality moving boxes NYC. So, think of a strategy for unpacking, especially if you have to finish this task quickly. Also, if you're moving with your family, then give every family member a task. This will speed up the unpacking process.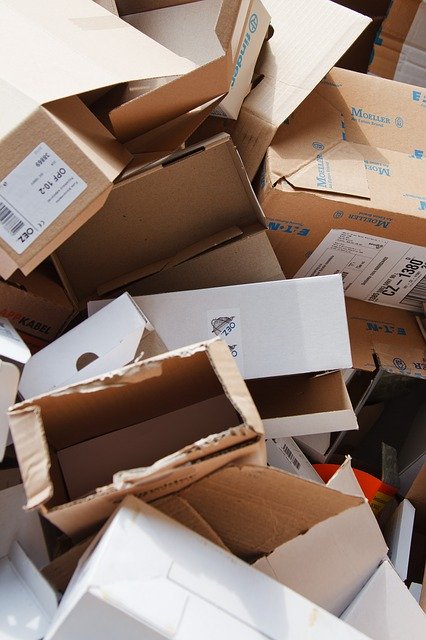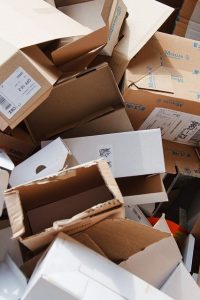 Clear the clutter left from leftover packing materials
There's no doubt the biggest part of your moving is done. However, you can't enjoy your new home because there're still other things to do. First, cleaning the house and clearing up all the accumulated mess is a must. The best approach to this situation is to take it as a project. Not a fun one though, but still a project that needs to be done. Also, it's a good mindset to think about the fact that once you get over with it, you're practically done. The only thing you can do is sit back and enjoy your new living place.
Think about the new purpose of the leftover packing materials
Not all leftover packing materials are ready for the trash. There are so many ways to use them for different purposes. Especially if you love arts and crafts, you can use leftover packing materials for a DIY project. Here are some of the ideas.
Use cardboard boxes for storing items
Everyone wants to free up space in their homes. That is easy for those who have a basement or an attic in their houses. But, even if you don't, a personal self-storage is always a good idea. One of the best ways to organize a storage unit is to pack your items into cardboard boxes. Not only you will keep your belongings neat, but you'll have a better overlook of the space. That will make it easier to find what you are looking for. Furthermore, your belongings will be safer inside the boxes than out of them.
Save them for the next relocation
You never know if you will be moving out again any time soon. Nevertheless, we recommend you to think in advance. Shorten your time searching for packing materials in the future. Also, quality packing materials are often hard to find. Hence, use the same cardboard boxes again if you've preserved them in good condition.
Give the boxes you no longer need to other people
In case you have a friend who plans on moving out soon, this is a win-win situation. You will get rid of the boxes you no longer need and be of grand help to your friend. So, spread the word to your friends and colleagues that you're offering quality, sturdy boxes. Also, you can always put an advertisement online, or use your social network profiles to inform others.
More great ideas to use the leftover packing materials for
In case you have a lot of moving boxes, you could even consider donating them. That applies to other leftover packing materials, as well. Also, you could pack certain items you no longer need in those boxes and take them to some charities.
There is always a possibility to recycle some of the leftover packing materials. If you are lucky, you could even earn some money. On the other hand, you could use the packing paper to remodel the house or fix something. Also, you can use it to cover furniture or floors to prevent damage to the floor.
You can recycle styrofoam peanuts, as there's

often

a lot of styrofoam among leftover packing materials. But bear in mind that this material is very difficult to degrade in soil. Throwing them randomly could cause a lot of damage to the environment in the long run. So, the best thing is to offer it to companies which recycle this type of material.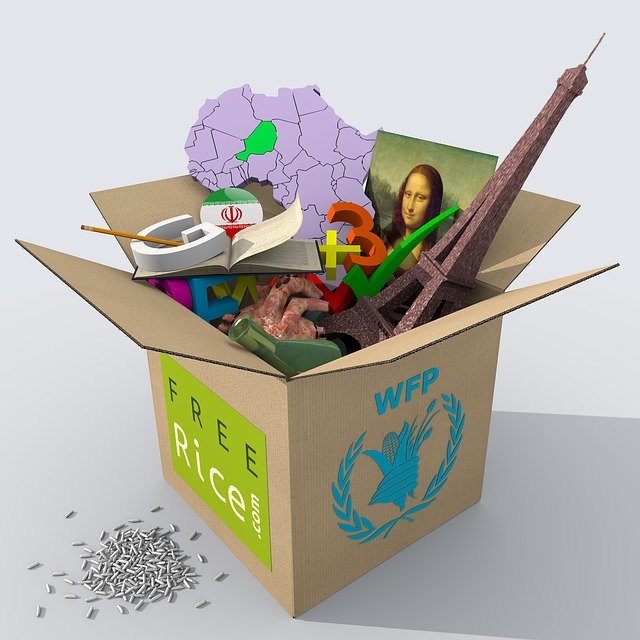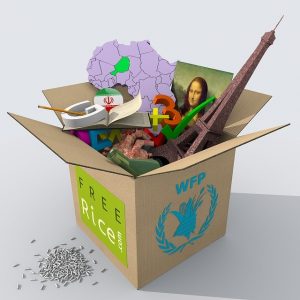 Finally, use leftover packing materials to get creative
Although moving doesn't sound very artsy, you can make it a fun experience. After relocation is over, you will have time to think about giving a personal touch to your new home. Especially if you love arts and crafts and have some of the packing materials left. You can use your leftover packing supplies for some of the DIY projects.
One of the possibilities to use packing materials is to make wall art. You can use packing paper, or maybe some of the boxes to make a fun and original piece of art. That way, you can give your home a unique touch.
If you aren't able to find a place for the boxes you've left with after the relocation, don't worry. You can use cardboard boxes to make a comfortable bed for your pet. Find the largest one and create a unique bed for your pet.
Another great idea for using the leftover packing materials is to make a dollhouse. There isn't a girl who wouldn't be thrilled to have a dollhouse in her bedroom. So, if you have little kids, especially girls, making a dollhouse out of leftover cardboard boxes is a great idea.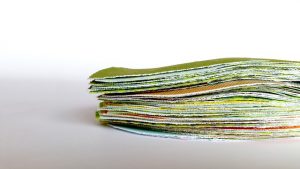 Final thoughts
After you've explored the matter, you realized there's a lot you can do with the leftover packing materials. With a dose of creativity and imagination, you can come up with more unique ways of using them. Have fun during the process!