Guide for moving your business to Manhattan
 An excellent opportunity is open to you. You decided to relocate your office in Manhattan. Manhattan is the world's largest artery of business arrangement. But you need to organize moving to Manhattan. Check out our guide for moving your business to Manhattan!
Guide for moving your business to Manhattan
Manhattan is the central district of New York City and. It is the smallest area in square miles but a borough that is most populated. City Hall is stationed in Manhattan as well as many stock exchanges. For moving your business to Manhattan you need our guide. In order to succeed, follow these steps:
Make a plan
Hire a good moving company
Find adequate space for your office
Pack
Delegate jobs to the employees
Inform your clients of your new address
Make a plan for moving your business to Manhattan
Planning is a good start for every job, especially for moving your business to Manhattan. It is demanding and hard. A good plan of preparation is a necessity. Plan will include activities for every person that is involved in the process of moving, according to the moving date. Employees have a special role in this film and they should be maximum included. You know your moving date and that fact should be always on your mind.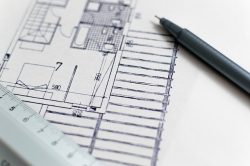 Hire a good moving company
In this complicated process of moving your office, you will need a safe and reliable partner. Who can help you better than a good trustable and experienced moving company? Our best movers NYC are here to organize everything that you desire in this process. We are a responsible moving company that will take care of your belongings during the move. Because moving and relocating the entire office is different from any kind of move.
Find adequate space for your office
When you are certain that you are moving your business to Manhattan, you will need to find the right space for your office. We can advise you to talk to your employees and find out what do they think. Every suggestion is most welcomed. Once you gathered all the suggestion that you need, you can eliminate one by one and choose a location for the office that will fit entirely.
You can make a team that will locate possible offices. Their task will be to see them and make some notes for each one of them. Maybe to make pictures where is possible and allowed. Then you can sit with your team and talk about their impressions and make a decision. They will feel good about it also because they are doing something important for future business. Make the most of the office space that you choose.
Packing things-moving your business to Manhattan
Well, before you move you need to pack the entire office. Don't worry you are not alone! Our moving company can help you with this. Because our experts in moving that have enormous experience in this matter, know what kind of moving boxes you need. Our packing supplies NYC will resolve this problem. The tape can be a problem to find. You need special tape for packing the moving boxes because it has to endure the weight and bouncing in the moving truck.
Of course, the moving company must pack your office belongings in that way to avoid possible damage or loss. When it comes to commercial moving, everything needs to be packed adequately. Documents and files are confidential. You can rely on us on that. All data that is confidential must be shown to the movers and must be labeled as confidential. Moving your business to Manhattan will be a serious step.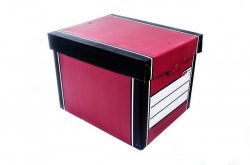 Delegate jobs to the employees
Earlier in the text, we mentioned that your employees have a determining roll in this film. That is 100 % accurate. Because your employees are at the core of the business. Without them, the office isn't the same. Make teams and delegate certain tasks to each one. One team should be handling and organizing desks and chairs. The other team can worry about the techniques, computers, tv screens, cameras, etc. The third team can be assigned to fold and pack different documents and files.
In charge of every team name a key person that will answer only to you. The success of each team is their responsibility. Important jobs don't you think? In this way, you will draw them in the process of moving. They can give reports daily so any problem occurs you will resolve in time. Their impression will be that they are important links in this process and that is good. You will be still a team after the relocation. Moving your business to Manhattan can affect bonding among your employees. Our professionals can give advise on everything about moving. Call us!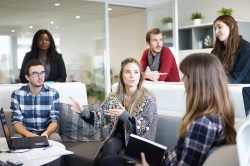 Inform your clients about moving your business to Manhattan
Finally, you have got to Manhattan. Now it is time to resume your business and get back to your clients. Give the task to your employees to get in touch with your clients and inform them about your new address. On the official website, you have to put new pieces of information about the office relocation and exact new address. Don't be afraid to take some pictures with your employees and upload them to your website. It will give to possible clients an impression of team spirit and they will gladly get in touch with you for services that you offer. Make moving your business to Manhattan a starting point concerning new markets.
Laugh more
During the process of moving, we can advise you to relax more, spend time in nature, on air. Walk more and drink your vitamins. Your health needs to serve you and you need to take care of it. For someone in your office moving your business to Manhattan can be very stressful so advise him to do the same. He will appreciate that.