Top NYC neighborhoods for millennials 
New York City is an exciting place to live. It has everything one can wish for, especially when you are in your twenties. However, since this city is extremely large, you need to choose your neighborhood wisely. Whether you are moving to New York City for a job or the university, you need to find an acceptable place for yourself. For this reason, here are the top NYC neighborhoods for millennials where you can live. 
Astoria, Queens
The first one out of the top NYC neighborhoods for millennials is Astoria, located in Queens. It has an interesting history as it was an Italian neighborhood once upon a time. Later, it became a popular place for Greek immigrants. However, today it is attracting young people, mostly due to affordability. So, if you are trying to save money while moving, this is the right place for you. The average rent for a one-bedroom apartment is around $2000, which is pretty good for New York City. In addition to this, Astoria is quite close to Midtown Manhattan, only 15 minutes by subway.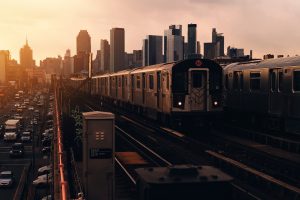 Top NYC neighborhoods for millennials – East Village, Manhattan
Since Manhattan is one of the most famous parts of New York City, many millennials would love to live here. There is good news for all of you share the same opinion, and that news is called East Village. If you are a student, then this neighborhood is perfect for you since it is close to the campus of New York University. For this reason, it is extremely popular among the younger population. Many residents describe their neighborhood as young, diverse and fun. So, if you like the idea of living in diverse and millennial populated neighborhood, then East Village is for you. 
Williamsburg, Brooklyn
Williamsburg is a neighborhood for hipsters. It is very popular among young artists, so if you are looking for a place where you can practice your art, then this is the neighborhood for you. In addition to this, there is a bowling alley with live music almost every night where you can go to have fun and meet other people. However, rent has increased drastically in the last decade, which is a huge disadvantage. But you cannot expect anything cheap in New York City.  
Financial District, Manhattan
The list of the top NYC neighborhoods for millennials continues with yet another Manhattan neighborhood. This time it is the Financial District. Granted, it is quite expensive, but it is the epicenter of America business. Here you can find the following famous businesses of New York City such as  
the New York Stock Exchange

 

Wall Street

 

the Federal Reserve Bank of New York

 
In addition to this, since this neighborhood is basically the hub of New York City, everything is extremely close. You can just leave your apartment and find at least 100 different restaurants in the area. It also has the Tribeca Film Festival that is organized every year. You can see some of the most popular indie films at the moment, listen to good music and just have fun. Overall, this neighborhood is perfect for young professionals.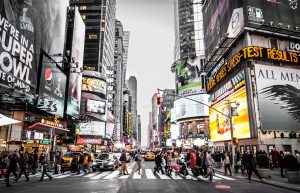 Top NYC neighborhoods for millennials – Dumbo, Brooklyn
Down Under the Manhattan Bridge Overpass, or Dumbo for shorter, has recently become quite popular. This is mostly due to the tech industry which attracts many young professionals. In addition to this, you will live very close to Manhattan since this neighborhood is situated under the Manhattan Bridge. Lastly, according to many reviews, the sixth-best pizza in the whole country can be found in this neighborhood. So, if you are a pizza lover, then move to Brooklyn, since this is the place for you. 
Brooklyn Heights, Brooklyn
Arguably, the most beautiful neighborhood on this list is Brooklyn Heights with tree-lined sidewalks and cobblestone side streets. This neighborhood is very quiet and peaceful which makes it so attractive to millennials. Brooklyn Heights is right across the river from Manhattan, but they give off two extremely different vibes. With many parks, it is a perfect escape from hectic city life. However, just because it is more on a quiet side, it does not mean it is boring to live here. Just on the contrary, it has something for everyone, such as the New York Transit Museum, The Brooklyn Heights Promenade, the Brooklyn Historical Society, Custom House, Jack the Horse Tavern, and the Blinc. Overall, a good neighborhood for all the millennials who want to settle down and start a family. 
Crown Heights, Brooklyn
Yet another Brooklyn's neighborhood, Crown Heights is relatively affordable. However, recently there has been an influx of high-rise condos and expensive houses. Again, this comes as no surprise since this is New York City after all. In addition to this, there is an interesting dining and nightlife scene going on in this neighborhood. You can choose among numerous restaurants that offer traditional food from almost every part of the world. There are also many places to visit, such as the Crown Heights, Brooklyn Museum, the Brooklyn Botanic Garden and so much more. 
Murray Hill, Manhattan
The best way to end the top NYC neighborhoods for millennials is with Murray Hill in Manhattan. If you are a recent college or university graduate, you will fit perfectly here. This neighborhood has the best bar scene, called a "postgraduate playground" by the New York Times. Then, it is no wonder why many college students come here to have fun. In addition to this, Murray Hill is known for being a mediator between university life and the adult world. Overall, this neighborhood is quite close to every major company so you will save time on commuting. 
Top 
NYC neighborhoods for millennials
There you have it, all the best NYC neighborhoods for millennials. Now that you know the traits of each neighborhood, you can choose one based on your personal preference and financial situation. Overall, you cannot go wrong any of these neighborhoods. You will live in New York City, after all, so make sure to find the best place for yourself.