One of the greatest feelings in the world is the feeling you get right after you decide to move to the new city. There is no way to describe it since you decided to get a new home, new friends, all in all, a new life. Moving to New York is the perfect way to get a fresh start for so many young people. It is one of the best cities to live in, in the world. Nicely balanced nature and urban areas, this cultural center will provide you with all you need. You should remember that more and more young people are relocating to New York City annually, so most of the questions you have can be answered by someone who, at some point, felt the same way.
What not to forget when you are moving to New York?
You decided that you want to be a resident of one of the most amazing cities in the world. There might be several reasons behind this decision:
Looking for a fresh start
Having a new job or being relocated for the old job
You want to be near a loved one
Education in New York
No matter what the reason is, you will have the most amazing time here. But there are some things you need to remember when you are moving. This will make your move a lot easier.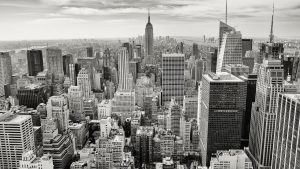 Look for a job as soon as possible
Unless you moved here for a new job or are being relocated with the old one, you will have to find a job. New York is not a cheap place to live in. Actually, it is one of the most expensive cities in the world. Try to find a job as soon as possible, since there are a lot of sites or apps to help you find them in New York City. In case you are moving your entire office to New York, you will need a commercial moving company to help you out.
Finding a job in New York City can be quite exhausting, so you need how to do it correctly. Luckily, there is one thing that you need to remember – networking. Networking is one of the most important things you need to focus on when hunting for work after relocating to New York. It's all about who you know and what new opportunities they can offer you. Luckily, this is not tough to do – all you need is to push hard at the start, and everything else will come rolling down towards you!
So, when you start planning your move, contact the people in your social network. This can be anyone from your friends to friends of friends and acquaintances. Let them know you are looking for work and you would love it if they share anything with you. So, when an opportunity arrives, they will remember you and let you know.
If you don't know anyone in the city, then you can also check alumni networks. It's almost impossible for you to not be able to find someone connected to you in some way – and alumni networks is the easiest one.
New apartment, new expenses
Moving to New York will require you to find a new home. How much money you make will be crucial for finding the apartment. Most landlords will only rent you the apartment if your annual celery is 40-50 times the monthly rent. If you do not earn that much, you can have a friend or family member guarantee for you, but they are required to earn about 100 times monthly rent. The landlord might even require you to have moving insurance. This can make your move a little difficult but there are many apps that will help you get a room for a short period of time. Also, you might want to consider having a roommate to split the rent and bills with.
What can you afford?
When moving here from another city, the chances are that you will be forced to move to a smaller apartment. In this case, it is crucial to remember that you might be better of if you try to rent a storage space and leave the things you do not need so you can live in a smaller apartment. It will save you some money and you won't be forced to live in a cramped apartment.
Where can you save some money?
Trying to save some money will be high on your list of priorities no matter where you move to. There is more than one way to achieve it, you just need to be willing to have some changes.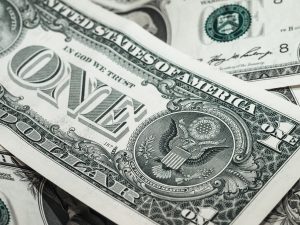 Walk or take a train
There are a lot of ways to try to save some money. You should avoid having a car. This means you should try to find an apartment close to the trains and other forms of public transport. It can cost a lot to own a car here because the parking spaces can be pricey.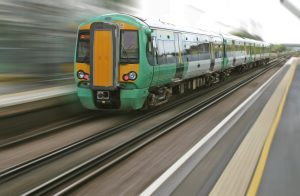 Moving options when moving to New York
You might be willing to try to move by yourself. This can be great if you have a car, or a truck, or have friends that own them. If this is not the case, you will need the help of a residential moving company. Most rental companies are affordable and will even help you with last-minute moving.
Size, price or location, you need to choose
Homes in New York can be pricey so you will probably be forced to think about what is most important to you. If you really need to live downtown, and the location is very important to you, try to choose a small apartment. If you need to have a bigger place, be prepared to spend a lot of money on it, or choose to live away from downtown.
Know your limit when moving to New York
There are things you just shouldn't try to save on. If you own expensive piano or paintings that need to be moved, do not try to move them yourself. You could damage them and they will not be as valuable. You should get special supplies as well.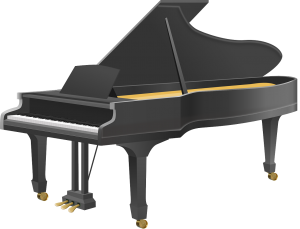 A thing that can guide you here is the cost of move vs. the cost of getting the new item. Having to move the pianos and paintings can be quite expensive. Especially with the heavy items we mentioned, moving them would cost more than just buying the same thing after getting to New York City. But this can also apply to wardrobes, aquariums – anything, really! So, when you are planning your move and talking with your moving company, make sure to see how much moving an item would cost you.
Then, research the market for these. You might even be able to buy yourself a new model at the same cost! This is not only affordable but will also improve your way of life in the City! Adding the fact that people usually look into smaller apartments in New York City, to begin with, downsizing seems like quite an attractive option. And thus, leaving your items behind is a real possibility, too.
Things you can't afford to forget
There are some things you should do right away. Moving is a lot of work, but you will need to stay focused while it is on the run so you don't forget the important stuff. One of them is the fact that your driver's license needs to be changed. Driving in New York will require New York city's driver's license. You will also need to register to vote in New York City. Make sure you change your billing address as well and send your new address to all pay-related memberships.
The city of New York will give you all kinds of opportunities and possibilities, and it definitely is one of the best locations to live in while you are young. Moving to NYC can often be pricey, especially if you are moving from another state, but there are so many places that are worth seeing and experiencing. You just need to think and plan ahead.
Call your New York City movers today!
Finally, one of the essential parts of preparing for moving to New York City is to call your professional movers. There is a lot that we can do for you – and make your move simple and easy. This is why it is important that you contact us early in the moving process so that we can ensure that we are solving all your moving problems!