Long distance moving guide
People believe when they are moving that they are changing their lives. Or maybe a big part of it. That is a complete truth. Never the less, it matters if you are moving local or long distance. Long distance moving is complicated and more difficult than residential moving because it has so many more factors inside the long-distance moving process. In this guide, we will show you how to move long distances and with ease.
The starting point is to choose a reliable moving company for long distance moving
When you are moving you need to think about a lot of things. And you can't make it up everything on your own. Long distance moving is a process that requires the touch of a professional hand. Let's say that you are moving to New York City. The best choice you can make is to hire long distance movers NYC which are the best professional movers of all in NYC. You will be surprised how our organization works like a clockwork.
Everyone in the moving process knows his place in the system. That is a formula for success! With our moving experts, you won't be feeling like you are moving because they are highly trained in moving and experienced. When you look at them and how they work, you can think that it is easy and that you can do it by yourself. But, that is not like that. They have passed so many situations during the different kinds of the move and they can not be unprepared. We are accurate and careful.

Arrange storage services
When you are long distance moving delays are possible. For many reasons like bed whether, problems in transportation, disagreement with the landlord, etc. If you are moving to NYC and you are in one of those situations, you will need extra space. For that reason, arrange safe storage units in NYC which will protect your belongings in the right way. You can easily wait for the delay to pass and relax because your things will be safe and sound in our storage facilities.
Our storage facilities are clean, dry and well protected from moisture, damp and damage. When your belongings arrive in our storage, we will take good care of it, as long as you need it. They can stay long-term or short-term. For arranging storage services it doesn't matter if you are moving long-distance or local. You can arrange storage even ''just in case" scenario.
Get insurance for your belonging when you are long distance moving
If you are moving long distance, let's say To New York, get an insurance policy for your belongings. Even with the best moving company ever, problems in transportation may happen. With the most reliable movers NYC you are safe because we will get your insurance policy for your belongings. If you are taking your vehicle with you, take a separate insurance policy for it. Insurance policy is a great help because you won't need to worry about how things are being transported.
Everything that happens in transportation, during the unloading of the moving truck is covered with insurance policy. For us, the safe relocation of your belongings is in focus. But, insurance policy serves you and keeps you relaxed during the process of moving. Why have questions like is everything going to be alright, is the furniture damaged, etc.? Think about other things like decorating or buying new things and spending that time with your family. Everything else is our concern.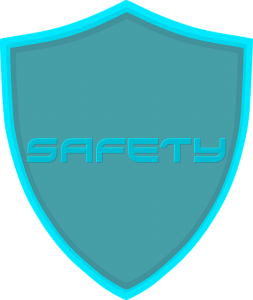 Think about your budget
When you are long distance moving, how big the costs are going to be is the number one question. If you are relocating to NYC, contact the best moving company NYC which will give you a free estimate of costs. Our experts will take a good look at every single detail and depending on the information that you send us and seeing the condition of your belongings we will make you an offer. And that is going to be the best offer of all. Because we invest very much in the education of our personnel, and our workers are highly trained in every situation.
So, rely on us on everything. We will give you efficient manpower, moving supplies and sufficient moving trucks for your relocation to be successful. Our experts are confidential and they will do their best to calculate every possible cost and predict the unpredictable. Contact us at the beginning of the year and arrange a moving date, you will get a special offer and you will get a chance to choose before the season comes.
How to make a long distance moving guide
If you listen to this advice you will have stress-free long distance moving. Here are steps for you in order to make it more easier:
Plan the move-plan is a good base for everything that you do. Plan your move right away.
Choose a reliable moving company-a reliable moving company will do all the hard work for you. You will be able to save time and money at the end. With the right moving company, you won't have a headache.
Move off-season-moving off-season will provide you a chance to choose a moving date and to avoid traffic jams. In this way, you can downsize your costs.
Make an inventory list-with making an inventory list you won't forget about anything.
Arrange storage facilities-storage facilities will protect your belongings if the delays occur. If you need extra space, storage is the best choice.
Label the moving boxes-by packing and labeling the moving boxes you will know exactly where you need to put each box and start with unpacking.
Get insurance-insurance cover all the damage in the transportation
Donate or give away things you don't need-cut your cost for moving and get rid of all the things you don't need. Organize a giveaway or donate them.