Benefits of moving to Bay Ridge
New York is such a big city that there is no shortage of neighborhoods to choose from. Whoever you are and whatever you're looking for, you'll find it somewhere in the Big Apple. And Brooklyn is a safe bet as to where. This borough is about as diverse as you can imagine and then some. This makes it an excellent destination for anyone planning a move to NYC. But with so many options, how do you choose the right one? Before you get all excited and hire professional movers NYC, let us introduce you to an excellent neighborhood you should definitely consider: Bay Ridge. Moving to Bay Ridge comes with plenty of benefits. So let's take a closer look at some of them! Who knows, maybe this is just the place you're looking for.
Some basics you should know before moving to Bay Ridge
Before you move anywhere, you should know a bit about the place. This helps you feel more connected to it from the start and can make the transition easier. So before you hire movers or start looking for moving boxes NYC to move to Bay Ridge, let us introduce you to the neighborhood!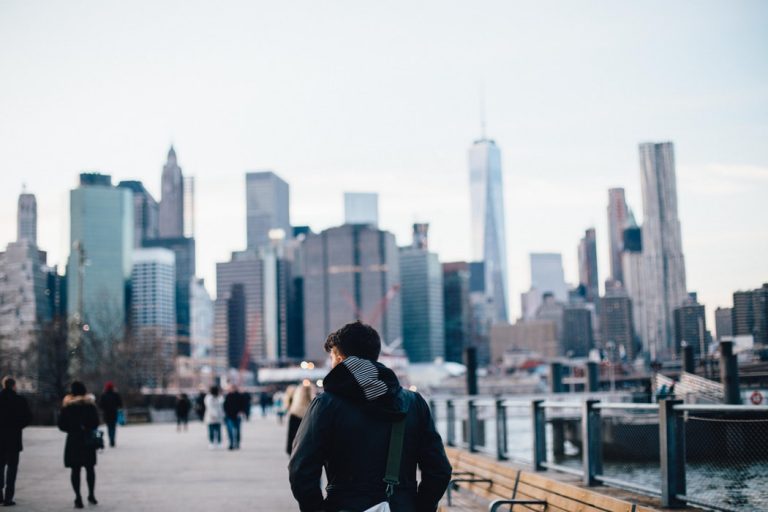 The geography of the neighborhood
Bay Ridge is located in the southwestern part of the Brooklyn borough of New York City. It is loosely bordered by the Belt Parkway on the west and the Gowanus Expressway on the east and connects to Verrazano-Narrows Bridge in the south. Family homes with beautiful yards line the neat wide sidewalks in most of the neighborhood. In some areas, however, more modern condos and large apartment buildings add some variety. Traditional family-owned restaurants, beautiful green parks, and historical parochial schools all give the neighboorhood a very old-school look. The recent modernization has somehow seamlessly blended into this, making for a very interesting mix!
The history of the neighborhood
You probably don't know this, but Bay Ridge is one of the oldest neighborhoods in Brooklyn. It was settled by the Dutch as early as the 17th century. An influx of Scandinavian, Italian and Irish immigrants gave the population a boost in the 1800s and 1900s. And although the makeup of the population is quite different, Bay Ridge remains a place that welcomes a variety of nationalities and ethnicities. Families of Irish and Italian descent are still aplenty. But they are now joined by many Russian, Polish and Chinese people as well. Still, the largest minority community here is the Middle Eastern one. Either way, there's no place for stereotypes here!
What are some of the benefits of moving to Bay Ridge?
It is important that you find the right place to live when moving. Not even the best moving service NYC from the best moving company in Brooklyn is going to be enough if you move somewhere that doesn't suit you. So how do you know moving to Bay Ridge is a good idea? Let's take a look at some of the biggest benefits of living in Bay Ridge!
Small-town vibes, big-town benefits
A lot of people like the feel of a small town. Friendly neighbors you can easily interact with, small local stores where they greet you by name, and the overall relaxed, laid-back attitude are appealing to many. Big cities, on the other hand, offer a variety of their own upsides: a lot of amenities, good job opportunities, easy access, a varied social calendar. Well, if you move to Bay Ridge, you don't have to choose between the two! You get the best of both worlds: the neighborhood is a true community but doesn't give up NYC perks.
Moving to Bay Ridge will be good for your wallet
It's hard to call any part of New York cheap. It is, after all, notorious for being one of the most expensive cities to live in the whole world. But some neighborhoods are easier on your budgets than others. Brooklyn just so happens to be one of the more affordable boroughs. And Bay Ridge within it is certainly a good place to move to when you're looking for some affordable New York living. Housing, in particular, is on the lower end of the scales for NYC prices. This is largely due to the location being a bit out of the way. But don't worry – the commute to Manhattan is easy. So go ahead and buy your dream New York home!
A diverse neighborhood that welcomes everyone
One of the most difficult things to do when moving home is to start your life over. And when you're moving to a big busy city like New York, meeting people and making friends is even harder. But that won't be a problem in Bay Ridge. The neighborhood has a long history of welcoming immigrants which has left a long-lasting effect. It is now a melting pot of different cultures that happily welcomes everyone. You'll have no problem fitting in!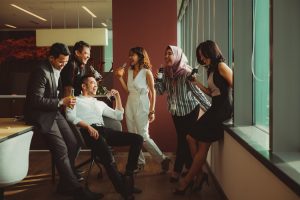 A food lover's dream neighborhood
In general, New York is a great place to live if you love food. From fast food delivery to world-famous restaurants, from traditional local food to exotic cuisines, New York has it all. Bay Ridge is no different. You'll see plenty of Italian and Chinese restaurants that offer excellent food at affordable prices. Irish pubs will welcome you for some beer and a chat. And if you prefer to cook for yourself, the Brooklyn Market at 8102 Third Ave offers great organic produce you can enjoy at home.
Enjoy a lively social life after moving to Bay Ridge
One of the best tips for adjusting after moving to Bay Ridge is to make new friends. Having a social life will drag you out of your home and help you avoid the dreaded post-relocation depression. So go out and get to know the neighborhood! Local pubs, cafes and restaurants are a great place to start. You'll have plenty of different ones to choose from and we're sure that you'll find one you enjoy. Your pets or kids will also enjoy local parks so make sure to give them a visit. And if you ever do get tired of what you find on your street – Manhattan is just a train ride away!