Los Angeles seems like a cool place to live. Sunny hot weather, beaches, beautiful people, all the things one city should have. However, when you are moving from NYC to LA, for example, you should be aware of certain things. As you might know, organizing a move can be difficult. There are so many things to take care of. You need to make sure all of your items reach their destination in one piece. That is why you need to know how to organize your relocation. For this reason, here is all you need to know about moving to LA.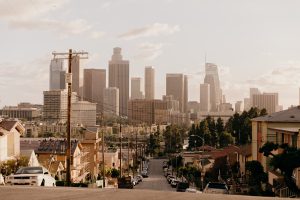 Find a good moving company
When you are moving to LA, you need to find a good moving company. You should let professionals help you with your relocation. Now, you should be careful when you are hiring a moving company. Since there are quite a few fraudulent moving companies, you need to be careful not to pick one of those. Therefore, when you are searching for interstate movers NYC, pay attention to moving reviews and rates. Usually, former customers leave comments describing their experience when working with that particular company. This should give you a solid insight into how the company operates. In addition to this, make sure to call a couple of moving companies and ask for an in-house estimate. When you are about to sign a moving contract, make sure to ask about all the details you do not understand.  
Start preparing on time when you are moving to LA
You should start your moving preparations on time. Usually, for a local move, you need at least 8 weeks to prepare everything. For a long-distance one, this period increases to 4 months. That is why you should start on time. See when your moving date is, and calculate when you need to start. In addition to this, it is important to choose your moving date as well. If you can, try to avoid summer months since this is the busiest season for moving companies. Since you are moving to LA, you can choose some of the winter months due to good weather. Furthermore, try to schedule your move in the middle of the month and avoid the weekends. Since most people cannot get a day off from their work, they have to move on the weekend.  
Make a moving plan
When you have a set moving day, you should make a moving plan. This can help you to stay organized. It is quite easy to overlook something or to completely forget about certain items. For this reason, write down all the things you should do. These should include the following points. 
Buy packing supplies

 

Make a packing schedule

 

Start packing your items

 

Pack an essential bag

 

Get all the necessary paperwork done

 

Visit your doctor and a vet if you have a pet

 

Find the school for your children if you have them

 

Organize a goodbye party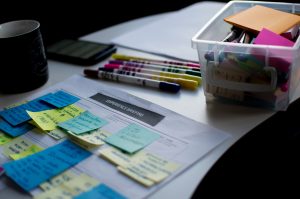 Packing your items when you are moving to LA
When you are moving to LA, you need to pack your items properly so they will not get damaged. You can achieve this by getting quality packing supplies. Moving boxes are the most important since they will protect your items. You can either buy them from your moving company, find some cheap boxes, or get them for free. Whatever the case might be, make sure they are in good condition. In addition to this, do not forget about the protective material. If you want to save some money, you can use the old clothes, sheets, bubble wrapping that you might have in your home. In addition to this, you should get a tape and labels for your boxes. You can always use a marker to write down the label if you do not want to spend more money.  
Packing schedule when you are moving to LA
As you might know, you should not start packing all the rooms at the same time. You will make a huge mess. This way, it is easy to lose certain items in the process. For this reason, make a plan. You should pack one room at the time. When you finish with a living room for example, then move onto the kitchen. In addition to this, make sure to pack the small items first so you can have enough space to disassemble furniture. Since packing is a huge and demanding task, you should ask for help. You can either hire professionals to do the job or ask your friends and family. This is especially important when you are packing large and heavy items.  
Housing option in LA
Los Angeles is not cheap. Unless you have enough money and a good job to buy your own house, you will need to rent a place. However, the prices are not wallet-friendly. The price depends on the location, so the houses and buildings closer to the beach are more expensive. The same thing applies if they are close to the city downtown. Here are some numbers so you can see the renting situation. 
One-bedroom apartment in the city center is around $1450+ while the same apartment outside the city center is around 

$1000+

 

Three-bedroom apartment in the city center is more than $2500 while the cheaper version outside the city center is more than 

$2000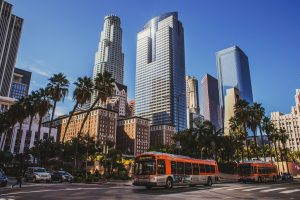 Be aware of 
the minimum
 wage
If you are moving to LA thinking you will find a good job, be careful. Although you can easily find one, employers mostly pay minimum wage. For this reason, have some savings in case you cannot find the desired job at the moment. However, the Jet Propulsion Laboratory (JPL), Walt Disney Studios, Nestle USA and the city of Long Beach are the biggest employers in LA, so you might try working for them.  
How to move to LA
As you can see, these are all the important things you should know when you are moving to LA.