Benefits of living in NJ while working in NYC
Have you always wanted to live in New York City? This city offers so many possibilities in terms of education, work, entertainment, and so on. However, New York City is a huge city and quite expensive. Finding suitable accommodation for you can be a problem. For this reason, you should consider moving to New Jersey. If you are not sure about this idea, here are all the benefits of living in NJ while working in NYC. Soon enough you will be calling local movers NYC to deliver your items to your new NJ address. 
Living in NJ while working in NYC – it is more affordable
As you might already know, everything is extremely expensive in New York. Unless you can find a really good job, you will end up giving all of your salaries just to pay rent. For this reason, you can find another option besides moving to NYC. NJ is that solution since housing options are much cheaper when compared to NYC. For example, the median price per square foot in NYC is around $700. In NJ, for the same thing, you will pay around $200. That is a huge difference. You can save a large amount of money just on rent. In addition to this, the size of the living space is also quite different. For the same price, you can get a big home in NJ while in NYC you can only find a small apartment.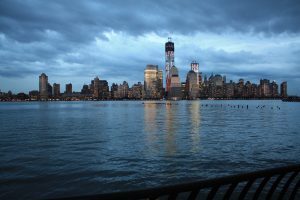 Commuting to NYC from NJ 
You might be thinking, how commuting can be a benefit of living in NJ while working in NYC. Well, it can be. As it was already mentioned, New York City is a huge city. It is highly unlikely you would find an apartment close to your work. This means you will have to commute any way to your work. However, NJ is much cheaper when it comes to everything else, you will save money if live in this city. NJ is quite well connected to New York City. If you plan to use public transportation, you would spend the same time commuting as if you lived in the Big Apple. In addition to this, this is a perfect opportunity to buy a car. If you do not like the idea of commuting by bus, you can always use your car. 
Take a train to your office
Continuing with the comminuting options, you can take a train. It only takes 30 minutes to an hour to reach NYC. Considering how some people lose more than two hours commuting even though they live in New York City, one-hour sounds like heaven. In addition to this, you can always relax and enjoy the short ride. You do not have to worry about the traffic jams since you are taking the train. There is another option worth mentioning. You can take a ferry across the Hunsdon River. A little bit unconventional way of commuting but nonetheless very effective. 
Benefits of living in NJ while working in NYC – prices and taxes
Commuting is not the only benefit. The biggest one is the lower cost of living when compared to NYC. Taxes are much lower in NJ, for example, the retail sales tax is 2 times lower while state tax is almost 4 times lower. This means you can spend that difference in taxes on anything that you want. You can invest in top-quality moving boxes NYC for your move to NJ. In addition to this, you can decorate your home the way you want. Since you will pay less for a house or apartment, you can spend more money on new furniture. This would be difficult to achieve in NYC unless you have a bigger budget.  
Schools
If you are moving with children or even if you plan to start your family soon, you need to pay attention to schools. Since you are already planning to move, you should consider this factor as well. It is common knowledge that most schools in NYC are excellent and provide a great preparation for college entrance exams. Schools in NJ are not far behind as well. They are also quite capable of giving proper education to your children. However, school districts in NJ have something that ones in NYC do not have. NJ has less traffic and crowded streets, so you can be sure your children are safe when they go to school. 
Plenty of scenery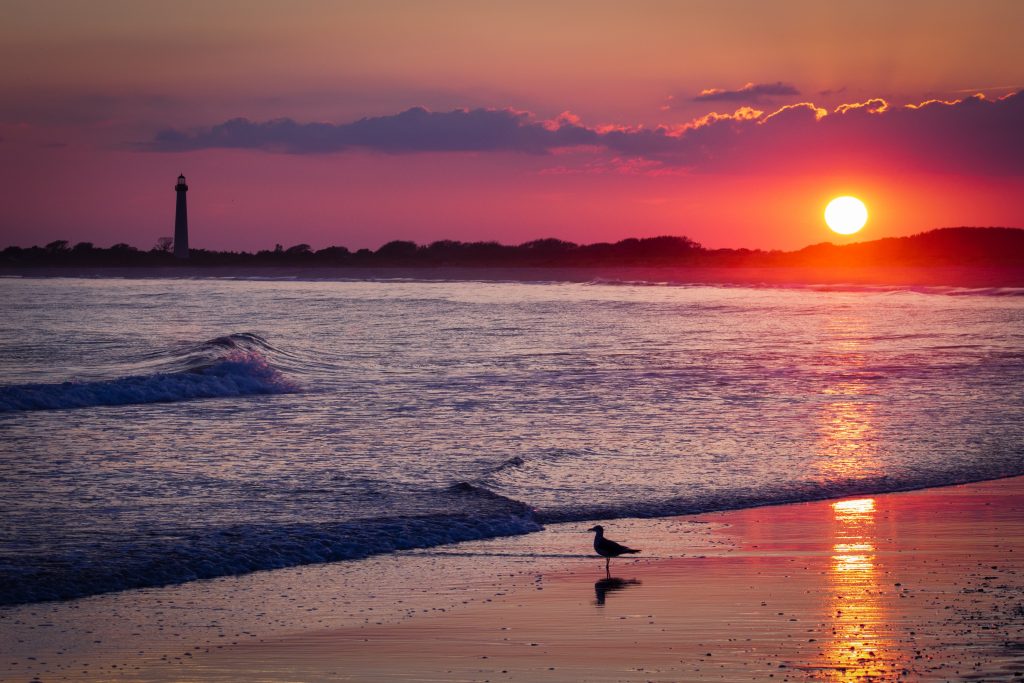 NYC has numerous monuments and popular places to visit. Central Park seems like a different world when compared to the rest of the city which is quite urban. However, NJ is not far behind. It has plenty of scenery, historical sites, and monuments that are as stunning as the ones in NYC. There are 27 miles of ocean coastline with many places for hiking, driving, and having a day out with your family. Some of the famous monuments and historical sites include the following. 
Battleship New Jersey

 

Hamilton Park

 

Downtown Jersey City

 

Princeton University Chapel

 

Thomas Edison National Historical Park

 

New Jersey Korean War Memorial

 

Duke Farms

 

Pier A Park

 

Ocean City Boardwalk

 
As you can see, these are just a couple of popular sightseeing places. In addition to this, you will live close to NYC so you can organize weekend trips to see famous NYC monuments. 
Peace and quiet
The last benefit of living in NJ while working in NYC is that you can escape the crazy city life. NJ is more peaceful when compared to NYC. You can enjoy a quiet life in your neighborhood. When you want to experience faster city life, you can easily visit NYC since it is quite close.  
Benefits of 
Living in NJ While Working in NYC
As you can see, there are many benefits to living in NJ while working in NYC. For this reason, if you like all the benefits, move to NJ.