5 Reasons to Hire a Junk Removal Company
Almost all people have more things than they need in their home or at their office. You are just buying and bringing new stuff without throwing away the old one. How the time passes, the pile becomes bigger and suddenly you do not have enough space for storing. This is when you need to do the big spring cleaning. However, you do not have to or even you should not wait for the spring to come. You can do the big cleaning even now. Once you divide your items into a throw-away pile, you need to throw it away. If the pile is a pretty huge one, you should get some help. For this reason, here are the top 5 reasons to hire a junk removal company.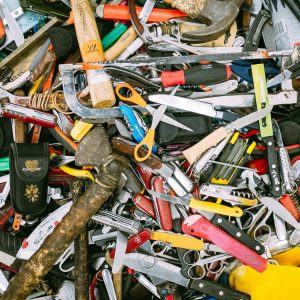 Find a good junk removal company
Just like with moving companies, you have to find a good junk removal company. The best place to find one is the Internet of course. Search for the best trash removal NYC for example. You should add a location so you can find one close to you, as in this case, one in New York City. In addition to this, you need to check reviews about that company. By reading the comments previous customers left, you can see whether the company is a reliable one or not. After this step, you should call the company of your choice and ask about their services. Do not be shy and ask about the fees so you can prepare your budget accordingly. Lastly, try to be precise when talking about your stuff, so the company can give you the closest estimate. This way, you will not be surprised once you see the bill. 
Reason number 1 to hire a junk removal company
The first reason to rent a junk removal company has to do with time. You will save time when you hire a company to take care of your junk. Then, you can plan something else to do. Professionals will come and declutter your office, room, storage space or anything else that you want. As you already might know, sorting through junk and other items take a lot of time. You can use this time to do something more productive and important. When you hire a junk removal company, you can reduce stress and avoid frustration.  
Save money is the 
reason
 number 2
When you own a business, you know that time is money. If you are going to spend a lot of time decluttering your office, you will not be able to focus on your work. For this reason, you should hire a junk removal company and save money. This way, professionals can come to take care of your junk while you can busy making money. In addition to this, cluttered office space is not a place where you and your employees can feel motivated or comfortable. That is why you should provide a clean workspace for them. Happy and content employees are more willing to work better thus earn more money for the company.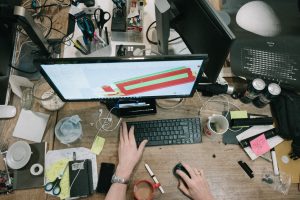 Reason number 3 to hire a junk removal company
As you can already see, decluttering your office or home is a long tiring process. If you do not want to deal with what appears to be an endless pile of junk, hire professionals for the job. All the reasons above ties into this one as well. You will save time and money. In addition to this, you might be cleaning your home because you are moving to a new address. You will save even more money on packing supplies if you throw away everything that you no longer need. However, for the rest of the items, you should find the top quality moving boxes NYC. You do not want to lose money on replacing the valuable items just because you did not pack them properly. 
Get additional space for other things is a reason number 4
The main reason why most people declutter is that they need space for something else. You must be going crazy every time you see your overstuffed garage, room, kitchen or any other part of the house. For this reason, you can hire professionals, they come, and they take care of the junk. Afterward, you have a clean spacious room. You can do whatever you want with this additional space. Maybe you finally can buy another car, turn one room into a nursery or take up a hobby that you really wanted for a long time. Possibilities are endless and possible once you throw away all the junk. 
Reason number 5 is recycling
As you might already know, it is important to recycle. However, again it takes too much of your time since you need to sort the junk. For this reason, you can hire a junk removal company and they will do it for you. It is important to ask the company about its recycling system. Make sure that the company you hire are recycling the junk they collect. It is always nice to know that your junk will not be dumped into the landfill and that way polluting the Earth.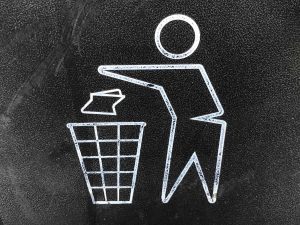 More reasons to hire professionals
There are more reasons why you should hire professionals to do the job. Here are some of them. 
Donate to charity – check with your company about donating some of the good items to Goodwill or to some other charities.

 

Reduce safety hazards – you can easily injure yourself if you trip over your items or if something falls and hits you.

 

Increase comfort – when you remove all the junk from your rooms, your home will be more comfortable.

 

Gain peace of mind – when you have professionals to remove your junk, you can sit back and relax while they do their job.

 
5 Reasons to 
Hire a Junk Removal Company
As you can see, there are many reasons why you should hire a junk removal company. For this reason, find one for your situation.