NYC parking rules to know on moving day
You are planning a big move. Relocating to New York City is going to be quite an adventure. Before you begin with preparations for moving, there are NYC parking rules to know on moving day.
Make preparations for moving your household to NYC
There is no need to deny that the process of moving is difficult and complicated. Especially hard, when moving across the ocean to get to NYC. Once you read our special guide to transport your entire household, moving to Manhattan will be a piece of cake. Your help is on the way!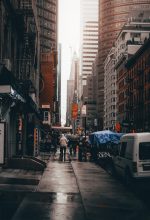 Our long distance movers have all the necessary skills in order to your moving goes without any problem. Fully equipped for transporting your belongings to the coast of NYC. Because when you get there, you will need to park somewhere, at least in front of your new home. NYC parking rules is expected of you to know on that day.
Arrange storage
Nothing is more important than arranging storage for your things when you are moving long-distance. Certain problems can occur during transportation that can cause possible delays. When you are moving to NYC you will need to find safe storage. Well, you must try our storage services. The disappointment is not allowed! Every item that you own will wait for you while you are resolving the situation that has occurred. Our units are clean, safe and well guarded.
The storage protects your belongings from moisture, insects, and damage. While waiting, think about your deadline. Depending on it, arrange our storage facilities long-term or short-term. The same moment when the obstruction is removed you can resume your moving and start thinking about your moving day and NYC parking rules on.
Commercial or household moving-knowing of the NYC parking rules is essential
It doesn't matter if you are moving your office to NYC or your new home is located in NYC. You will have to know the rules and regulations in NYC. Because it is very different from other cities. But, there is one thing that is common for them. That is traffic. It is a mess, sometimes looking from the air, it seems like a million lighting serpents that are moving in all directions. A jungle of vehicles.
Many Newyorkers don't own vehicles because the situation with parking is miserable. They use subways, bicycles, buses, taxi. If you want to keep your vehicle with you, we can advise you to prepare. By knowing rules and regulations you will avoid paying penalties. There are many NYC parking rules that you should learn.
Guide for introducing NYC parking rules
NYC has that kind of traffic that you can not just stop in front of your home with the movers. It is not that kind of city. You must be very careful not to park in the green surface, near the school or hydrant and not on the place which is marked for the bus stop.
Beware of severe parking tickets and the police that can call the towing service. Unfortunately, parking tickets are expensive. The towing service can come and collect your vehicle. Then they will take the vehicle on their parking lot and you will have to pay the towing ticket. So, if that scenario happens you will have to pay both parking and towing ticket. In all, strict NYC parking rules don't you think?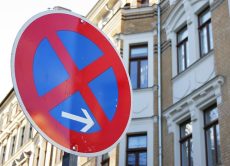 Why does NYC have so many NYC parking rules
NYC is maybe the biggest city in the world. It is the most populated that is for sure. There, the traffic is huge machinery and it has to be controlled. That is why The Big Apple has so much NYC parking rules. Did you know that parking is strictly forbidden on the bicycle lanes? You should pay attention and read the signs that are for:
no stopping
and no standing
also no parking
As you can see, you must honor parking regulations, otherwise, consequences can cost you. Clearly, the reason for the non-stopping signs exists is that you can not even stop on that spot not to mention to park there. If that sign stands in front of you, don't think about standing and getting out of the car to pick up your favorite coffee. For the non-parking, sign explanation is not needed.
Compliance with NYC parking rules
Parking regulations are a little different for trucks and other commercial vehicles. Luckily, with moving trucks, you can. But you must stick to the common rules and traffic signs. Important is to have ''person plus 1''. He will stand in front of the moving truck or by the moving truck in case policeman comes. Also, another person can come and make you a problem. They can call the police in order to write you a parking ticket and you will have additional stress on a moving day. Well, you don't need that. Just follow the signs and stick with the NYC parking rules.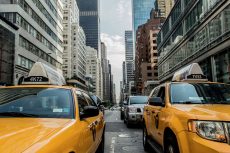 Leave the whole process of moving to us
As you can see, there is a lot to be done and a lot to think about in the process of moving to Big Apple.  NYC parking rules exist because they don't want traffic jams. But, you can not know everything and that is all right. Our advice is clear. Rely on our service.  Our movers are surely going to take care of all elements in the process of moving.
Moving your household to NYC without stress is in our focus. Contact us! Just send us an inquiry for the estimate costs of moving. When our experts analyze all important elements including your moving date, they will get in touch with you as soon as possible. Get the best offer for the transportation of your belongings.