Pet-friendly Brooklyn neighborhoods to explore
New York City is a huge place and even people who've lived in it for years sometimes get lost in the urban jungle. If you've just recently moved here, you'll need a bit of advice. Brooklyn, as one of the most popular NYC neighborhoods, has a lot to offer for the newcomers. Not just that, but this borough welcomes both humans and their furry companions alike. Moving with a pet isn't easy, so let your trusty Brooklyn movers give you a little bit of insight about the local area. When choosing an apartment or a house, a pet owner finds it important that there are areas nearby where they can bring their pets. There are plenty of pet-friendly Brooklyn neighborhoods you and your loyal friend can explore. Let us show you around!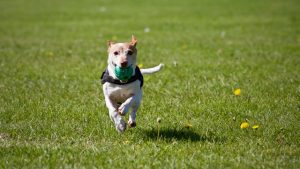 Pet-friendly Brooklyn neighborhoods – a quick guide
Unlike Manhattan, which is packed with people, Brooklyn is a little bit more laid-back, so to say. That's why this is a better choice for a dog owner to live in. Surely, there will be ups and downs wherever you go. However, we are sure that adapting to life in Brooklyn will be a breeze.
Moving with a pet isn't easy
Much like moving with children, relocating with a pet has its challenges. Any kind of disruption in their routine can upset them, and that's why you have to take extra care. If you're not moving long-distance and using local movers NYC, it might be a good idea to scout the neighborhood before you move. Walk around the block with your pet and see if there are any parks around. Your dog will get accustomed to life in Brooklyn more easily if he gets to meet new friends and have the space to run around. Apart from that, you should see whether there is a vet nearby, a groomer, a pet store or even pet-friendly coffee shops and restaurants. You'll be amazed at how many pet-friendly Brooklyn neighborhoods there are!
What should you look for when scouting the area?
As big as it is, New York is also a very diverse city. It welcomes people from all over the world, and you can see it in every street. It is also interesting how there are various restaurants and shops with food from all around the globe. Mexican, Chinese, Thai – Brooklyn has it all. But, when you have a dog that loves to come along with you, it's important to see whether these spots are pet-friendly. NYC loves its furry residents, and you can easily spot dogs and their owners together in a coffee shop. Also, when you spot that perfect dog park, you can meet new friends too! Other dog owners are a great source of information. They will recommend a good vet, affordable groomer and other useful things. There will be a lot of choices out there. However, it's important to make the right one for your pet.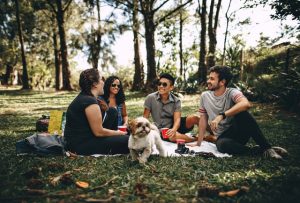 The best pet-friendly Brooklyn neighborhoods that locals recommend
Insider information is always so much more useful than a simple Google search. Surely, that's where you can start, but locals know all the secret tips and tricks. Here are some of the top pet-friendly Brooklyn neighborhoods to choose from:
Park Slope
This is the one Brooklyn neighborhood where you could see a pet on every corner and in almost any building. In addition to that, there is the Prospect Park which has a lot of activities that will interest your dog. For example, there are dog runs, off-leash playing areas, and a dog beach for those hot summer days. JJ Byrne Dog Park and South Slope Dog Run are just some of the fun places your dog will definitely enjoy. All NYC movers will recommend Park Slope as one of the best pet-friendly Brooklyn neighborhoods for newcomers. There are also plenty of pet stores and services close by, on 5th and 7th Avenue.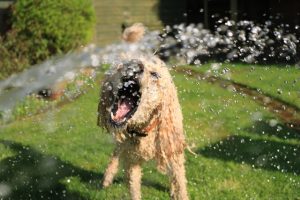 Brooklyn Heights
This historical Brooklyn neighborhood is another prime example of how you can easily live in NYC when you have a pet. Lots of pathways and green areas with the view of the Brooklyn bridge are just the tip of the iceberg. A great dog park nearby is the Hillside Dog Park, where your pup can roam around as much as he wants to. Just walking along the quiet streets of this Brooklyn area can be a treat in itself. Brooklyn Bridge Park is another great area with a lot of grassy space for your dog. Be mindful, though, because you might not be able to let your dog off the leash at all times.
Williamsburg
This architectural gem of Brooklyn is another great pet-friendly Brooklyn neighborhood. Walking around will not only be interesting to them but to you as well. If you're not into long walks, there is McCarren Park. It is a huge green area with an enormous dog run and enough benches for you to sit on while your dog gets some daily exercise. So if you're not into moving to Park Slope, Williamsburg might be the perfect Brooklyn neighborhood for you and your pet.
All in all, there are a few great pet-friendly Brooklyn neighborhoods to choose from
If you've ever wondered whether it is possible to smoothly relocate to Brooklyn with your pet, now you know the answer is yes! Apart from lots of green areas, there is a plethora of od dog-friendly shops and restaurants. Some of the best NYC vets are based in Brooklyn as well. By taking your pet to one of the parks, you can also mingle and meet new people! Life these pet-friendly Brooklyn neighborhoods is super exciting and fun, and we are looking forward to you moving to Brooklyn!