The Absolute Best Restaurants in Carroll Gardens
For many, moving to New York is a lifelong dream. For you, it's coming true! With your new Brooklyn home waiting and Brooklyn movers ready to start loading your moving boxes onto the truck, you're all set. As such, you've probably already read all about the perks and advantages of living in Brooklyn. An affordable NYC borough, a diverse population, a variety of neighborhoods that make it suitable for young professionals and families alike… What's not to like about Brooklyn? But here's one benefit you may not have thought about: the best restaurants in Carroll Gardens will absolutely blow your socks off! You'll have the chance to try excellent food from all over the world and enjoy a different type of meal every day if you want. So let's take a look at some recommendations for where to eat tonight!
What are the best restaurants in Carroll Gardens?
Eating out may only be a once-in-a-while kind of thing. But it's worth knowing where to go when that once in a while comes along. Now, we're not suggesting that you check all these out as soon as your movers Caroll Gardens leave. But it could be nice having options when you don't feel like making dinner in the middle of unpacking! So we've put together a little list of the absolute Best Restaurants in Carroll Gardens that you should definitely visit when you feel like eating out.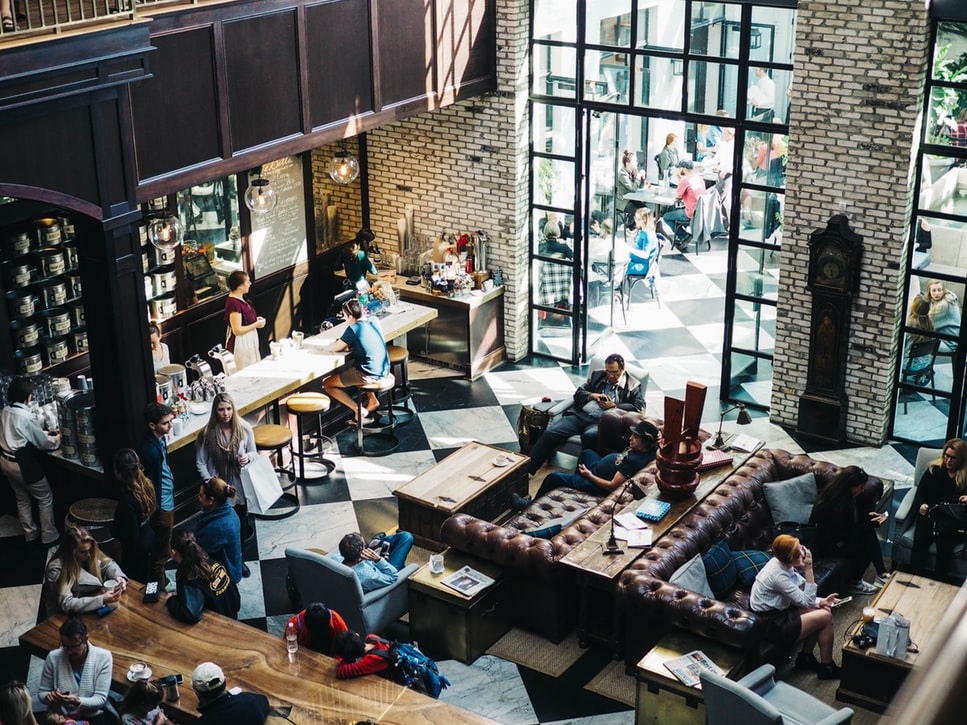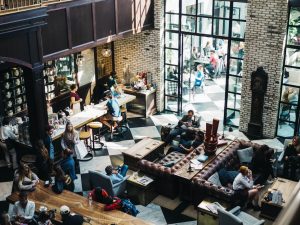 Buttermilk Channel
Buttermilk Channel is a great place to go when you want some upscale comfort food. It sounds like a strange combination, but it totally works! The place has a fancy, expensive vibe with white tablecloths and nice dishes. It would be more than appropriate for a date night or an anniversary celebration or any other special occasion dinner. The menu includes such items as buttermilk pancakes, cheddar waffles, fried chicken, ribs, chocolate cake, and other such famous comfort food. But both the food and space itself are, although homey, refined. The one downside of the place is that it's a bit on the expensive side. Still, it's worth the money when you want to treat yourself!
Frankies 457 Spuntino
Another one of the best restaurants in Carroll Gardens and another one you might want to save for a special occasion is Frankies 457 Spuntino. This sweet Italian place is a bit on the pricey side, but more than worth it. The homemade pasta and sausage, fresh ricotta and locally sourced ingredients have made it a favorite of the neighborhood. With diverse dishes and a lovely space in the form of a brick-walled dining room and a large garden, the restaurant is perfect for all sorts of guests from families to friends to couples. So why not give it a go? Just be prepared to wait for a table – it gets crowded and there are no reservations! Luckily, the wine list is long and well-curated to make your wait more enjoyable.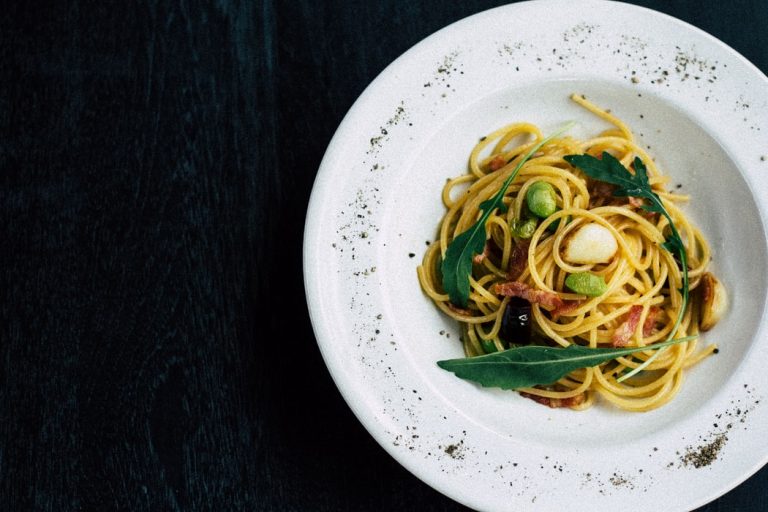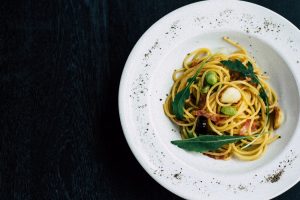 Court Street Grocers
Okay, so Court Street Grocers may not seem like your thing when you first see it. It's not really what you expect a restaurant to look like. But hear us out and give it a chance because nobody in all of New York does sandwiches the way these guys do! With only the very best ingredients and the very best combinations of them, they sure work some magic behind that counter. There's a variety of combinations to choose from, from Italian cold cuts to vegetarian options. Breakfast is particularly tasty, with different kinds of absolutely perfect scrambled eggs served every morning. The best part is that you won't even have to pay much for it all – this awesome restaurant is pretty affordable.
Ugly Baby
No list of the best Carroll Gardens restaurants would be complete without some variety. Ugly Baby can definitely bring that. Whether you live or just work in NYC, this is your inexpensive ticket to Thailand. Although space itself leaves something to be desired, the food easily makes up for it. The dishes are authentic and full of flavor, the atmosphere welcoming and festive, and the staff is friendly and helpful. You really can't go wrong with anything on the menu, but we do suggest asking your server about the heat level of the dish you choose! Brutally spicy may not always be your go*to.
Bar Bruno
For eating lunch or dinner out without spending a lot of money, Bar Bruno is a great choice. This sweet, vaguely retro neighborhood cafe serves tasty American and Mexican food combined with great alcoholic cocktails and beers. It may not be the place you take someone you want to impress, but it's still a nice local restaurant for a casual meal every once in a while. A great bonus is that it's very affordable!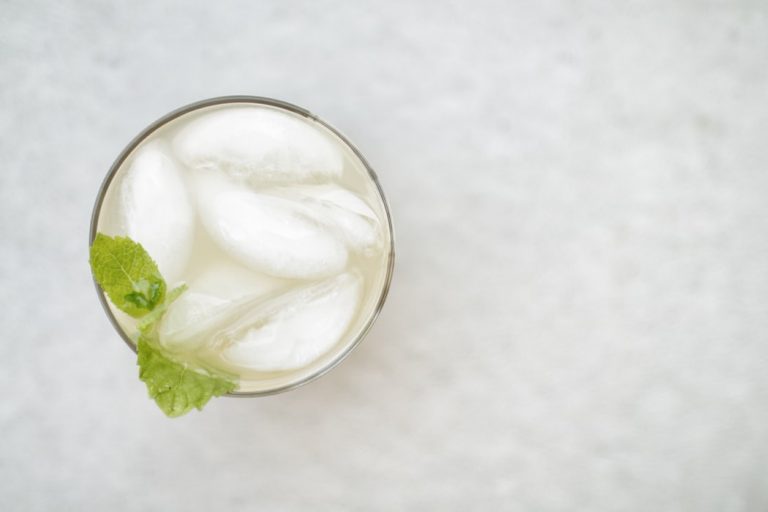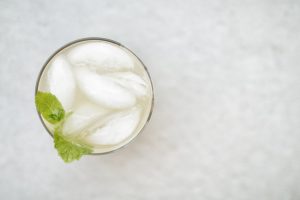 Brooklyn Farmacy and Soda Fountain
No meal is complete without dessert. And if you have a sweet tooth, you definitely want to remember Brooklyn Farmacy and Soda Fountain.  The retro konditorei is set in an old apothecary and serves famous sodas, ice cream sundaes, and pastries that you can never get enough of. If you've just moved to NYC from somewhere far away and want to get acquainted with the place and its history, consider their egg creams. They truly bring back the taste of old New York!
Why should you know about the best restaurants in Carroll Gardens?
No matter how, why or when you do it, residential moving NYC can be difficult. A new home often comes with some post-relocation blues which might leave you sulking in your room. The prospect of great food can, then, be an excellent incentive to go out and have some fun. Moreover, it's a great way to meet new people or strengthen new friendships and relationships over a delicious meal!
The best restaurants in Carroll Gardens are just one great perk of the neighborhood!
Of course, even the very best restaurants in Carroll Gardens are just a small part of what makes this neighborhood so great to live in. It is one of the safest and most affluent areas of Brooklyn, perfect for families and children, with a diverse population and beautiful parks and churches to visit. In short, you can't have chosen a lovelier neighborhood to move to. The excellent food is just a bonus. So get excited!