Tips for moving your office to Brooklyn
Sounds glamorous, right? Challenging, exciting… freighting even. It is all of those things. It is a challenge that can boast huge rewards. New York City is a beating heart of the United States Economy. Having a company in Brooklyn will, therefore, put you in the whirlwinds of the most powerful economic currents in the world. But if you know how to set your sails, you will be sure to go the distance not possible anywhere else. It is the city of opportunity. The concrete jungle of the highest order. The big apple and the city that never sleeps. New York calls for business savvy people to try their luck in its economic arena. And this post? We are here to help you get there.
Why is everyone moving to Brooklyn?
Brooklyn movers are very busy these days. There seems to be an unparalleled, never-ending stream of people coming to this borough of NYC. Everybody who wants to be anybody is flocking down to NYC, relocating their home and moving their offices to Brooklyn. Why is that?
Well, Brooklyn has been in luck recently. As you surely know, Manhattan is the center of New York commercial activity. Other boroughs of Queens, Bronx, Staten Island and of course, Brooklyn, have often been overshadowed in this particular department. While they all got their charms, cultures, communities, architecture etc, they all lack the sophistication and towering skyscrapers of Manhattan. But, things have changed. There has been gentrification of Brooklyn apartments as the people working in Manhattan move over the East River to Brooklyn. Living cost there is a lot more affordable, and Manhattan is just Brooklyn bridge away.
But, Brooklyn has, in time, become something much more than just a place closest to a place that actually makes money. All the new people brought new ideas and capital that is now transforming Brooklyn into a site of business buzz and opportunity. It is a dynamic economic space in which your business can find clients for pretty much any service and thrive. Furthermore, Brooklyn is culturally rich with thousands upon thousands of various ethnic and religious communities. These greatly improve diversity, and also liveliness, ofthe market. It creates a vibrant business space that your business should use by being present with an office in this space.
Among other clear benefits, let's not forget the workers. Motivate your employees by moving the business into this beautiful and vibrant part of NYC.
Moving your office to Brooklyn – how to do it?
So, what to do before you move your office to NYC?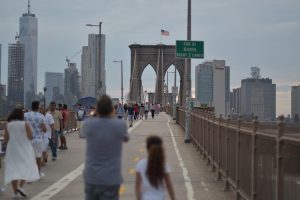 There are a few major things to know. First things first.
Deal only with professionals
For your commercial movers Brooklyn you should entrust only certified professionals. The list of reasons is rather big, but we will aim to simplify it. Not using professional movers runs into some serious problems. The office relocation is a huge operation demanding a lot of manpower, planning, logistical support, punctuality etc, especially when we are talking about moving into a city as big as New York. This is why you ought to hire professionals. They will guarantee not only that the job will be done, but that they are accountable if, for whatever reason, something goes terribly wrong.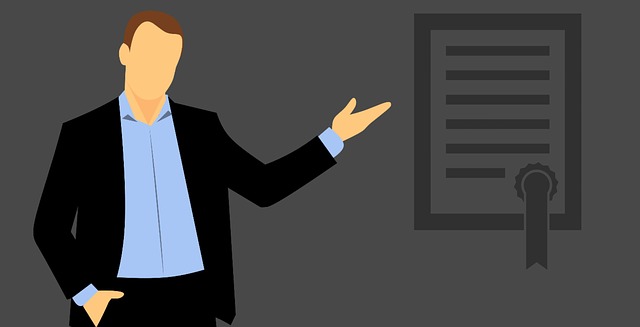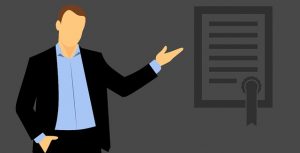 There are some hallmarks of professional movers ready to commit to a serious operation, such is office relocation. These are:
Clear communication – If you are picking a company that will be moving your office to Brooklyn, NYC borough, you ought to have one that will have clear communication. This means that they will, first and foremost, be ready to explain anything you ask. Furthermore, you should expect free estimates.
Binding, clear agreements – This is especially important. Until you give back the landing bill at the end of your office relocation, with a good, honest contract, movers are accountable for your things. Always be wary of open-ended (or even worse, "blank") agreements and be ready to check for small print. If there is any, run.
Good presentation – A company that has a good presentation is the one that takes care of its image and is loved by its customers. Check reviews on popular sites like Yelp and on their own website. This site too should be well maintained and easy to find.
Experience – When it comes to more complicated moves, such as interstate or commercial like yours, you need someone who knows how to get the job done. Finding a company with a history of such endeavors is a way to be surer of their capabilities.
Pick the new office and storage spaces
Do not settle for anything less when you are moving your office to Brooklyn. Don't leave anything to chance. This goes for agents too. Be sure that you know what office space you are moving into and that you have chosen it wisely. Always inspect beforehand.
Speaking of the new offices, be sure to pick a new office that suits you. There are a lot of benefits of living in NJ while working in NYC, for example or having an office in a totally different borough. And let's be clear, while we are totally for the idea of Brooklyn, there is also a question of where in Brooklyn. There are agents to help you out with this. Just be sure you are working with a licensed professional.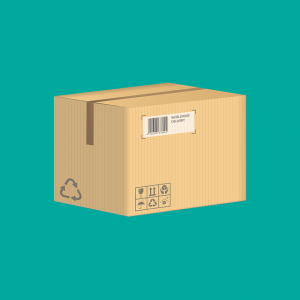 When moving offices, it is good to use some cheap storage as temporary storage for your company property. Be sure that everything is properly packed as well.
In conclusion
Brooklyn calls for you. If you are moving your office to Brooklyn than you can hear it. It is a place to be for the next decade. The place where business dreams are born and compete for that lone spot at the summit of the great concrete jungle. And always remember. If you can make it in New York, you can make it anywhere!