Moving from NYC to Austin
New York City is a hard place to leave behind, especially if you're moving somewhere very different. And when you're moving from NY to Texas, you can certainly expect a huge change. For that reason, you need to do your research before relocation so that you're ready for what awaits you on the other side. So what do you need to know about moving from NYC to Austin? What's similar and what's different? What are some of the best tips on how to make the transition? And perhaps most importantly, how can you make the process of an interstate relocation like this easier? You'll find the answers to these questions and more right here!
Why are people moving from NYC to Austin?
For the last couple of years, New York has been one of the states with the highest rates of outbound migration. This means that a lot of people are moving from New York to other states. One of those states is Texas. As one of the biggest Texas cities and the state capital, Austin itself also takes in many newcomers. This doesn't really come as a surprise to us here at Movers 101 NYC: we've been helping people move from NYC to Austin for a while now.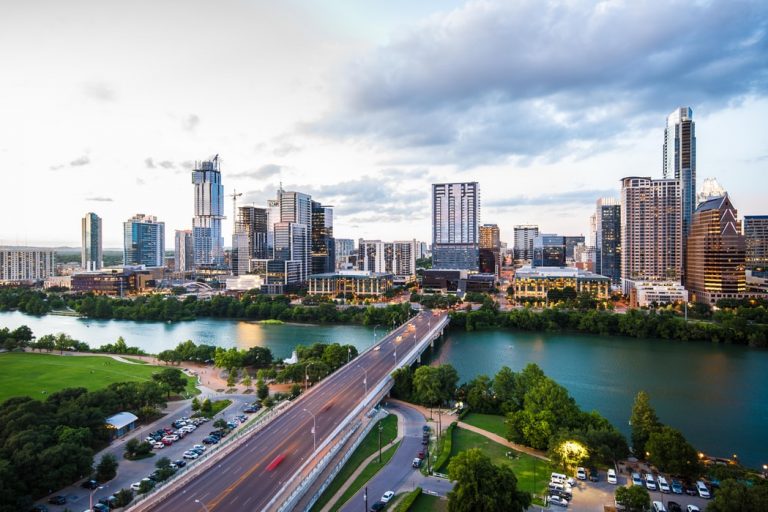 But why is Austin such a popular destination for former New Yorkers? The answer lies in the mix of similarities and differences that, for some, represent keeping the best of living in New York and improving on the worst of it. So if you're one of the people who love the entertainment and the opportunities of New York but hate the weather and the cost of living, Austin may just be what you're looking for.
What are some of the similarities between Austin and NYC?
Even cities that are so obviously different have some similarities. It's no wonder, then, that Austin and New York share some important traits. So if you're afraid of leaving New York behind you completely, don't be! You may just find out that you can find exactly what you love about NYC in Austin as well.
Both cities are big and urban cultural centers
One of the great things about New York is that there's always something happening. Weekday or weekend, midday or midnight, you won't be bored. There are literally thousands of art galleries, theatres, event halls, concert venues, and other locations that you can visit for a bit of a cultural fix. And if all that fails, you can always just go out to a pub or a bar or a restaurant, all of which you can find at just about every corner.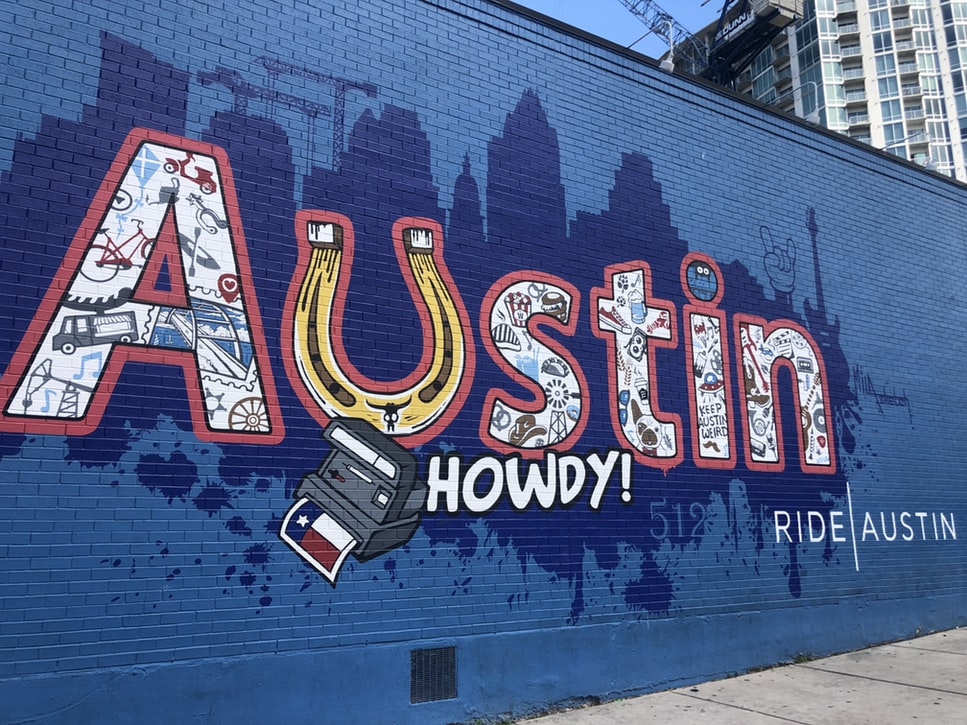 Luckily, that doesn't have to change even after you find the best interstate movers NYC and move to Austin! It's not quite a city that never sleeps in the same way New York is. But it's brimming with opportunities to have all sorts of fun. As one of the biggest urban centers in Texas, Austin attracts tons of artists every year. So it's the perfect place for New York's art and music lovers to move to! But it also has the added advantage of much better weather year-round. You'll, therefore, be able to enjoy some hiking, picnics and other outdoor activities you wouldn't have much opportunity for in NYC. Finally, when you're craving the perfect relaxing night in, Austin has you covered! With fewer people, less hubbub and warmer evenings, Austin is the perfect place to just grab a beer on your front porch and enjoy the sunset.
Austin will give you the opportunity to continue your lively social life
Moving from NYC to Austin shouldn't affect the tempo of your social life at all! Austin comes with pretty much all the chances for socialization that New York gives you and with overall much friendlier residents too. You'll find everything from modern cafes to local breweries to international restaurants to seedy clubs to green dog parks all over the city. So wherever it is you like to go out and whatever it is you like to do, Austin has space for you.
What are some of the biggest differences between NYC and Austin?
Of course, there's a lot more setting Austin apart from New York than there is connecting them. And these are all things you should know about before your relocation. So what are the major differences between Austin and NYC and what can you expect from making the move?
The climate is very different in Austin
It's no secret that weather in New York is nobody's favorite part of living there. Between the harsh winters, the exorbitant amounts of rain and the humidity, the climate certainly leaves something to be desired. This is one area where moving from NYC to Austin is definitely an improvement. Throughout the year, Austin is comfortably warmer than NYC. Although the temperatures do get a bit too high in the summer, they're bearable between the lack of humidity and the abundance of pools and lakes to take a dip in. Finally, rain is a staple of Austin weather year-round but not nearly to the same degree as it is in New York. So Austin wins this round hands down!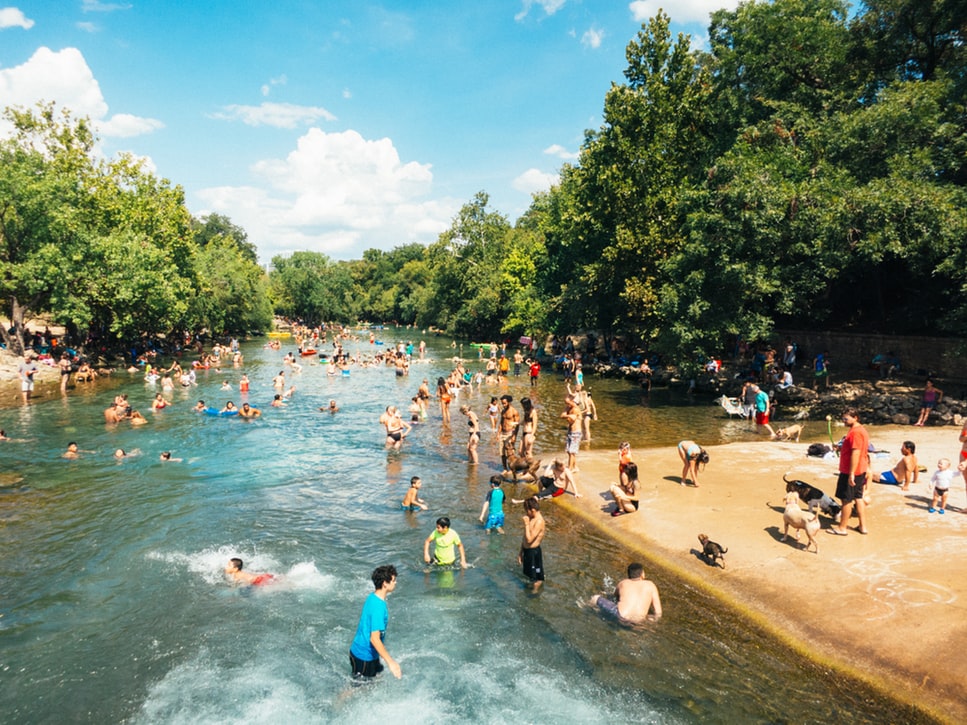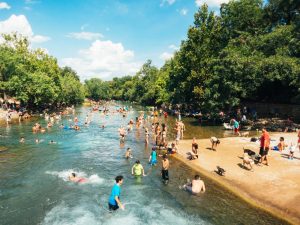 Moving from NYC to Austin will be good for your budget
The cost of living in New York is 120% above the national average. This makes it by far the most expensive city in the US to live in. So you'll be hard-pressed to find somewhere more expensive to move. Discounting certain parts of California and Hawaii, everything will be an improvement as far as your wallet is concerned. Austin, in particular, is only about 20% more expensive than your average US city. So it's safe to say it is far more affordable than New York on virtually all counts, including groceries, utilities, healthcare, transportation, and even housing.
Housing costs are probably not as low as you're expecting
While it is true that housing costs are lower in Austin than in NYC, calling them low would be a stretch. In fact, housing is a major factor in why living in Austin is as expensive as it is. You will need to pay a lot more to rent or buy a home in Austin than elsewhere in Texas, more even than the national average. The difference between housing costs in NYC and Austin used to be far more significant. It is still noticeable now, but don't be surprised by the prices!
You'll love Austin's welcoming and relaxed vibe
The Southern hospitality and slower pace of life give Austin a more welcoming and relaxed vibe than what you'd feel in NYC. You'll still be in a big city, still surrounded by people rushing to their jobs, still needing to make new friends. But it'll feel easier, more chill and laid back. This can be especially relevant when you're moving interstate with kids because it will make fitting in easier for them too!
Say goodbye to public transport and invest in a car
This is definitely a difference that works out in New York's favor: Austin doesn't have a public transport system nearly as well developed or organized as the NYC metro. So if you're moving from NYC to Austin, you're going to need to get a car. This will probably raise your transportation costs somewhat. But trust us, it's not worth it trying to rely on other means of getting places. Even with your own car, you'll more than likely spend too much time commuting due to traffic. Without one, you're not getting very far at all.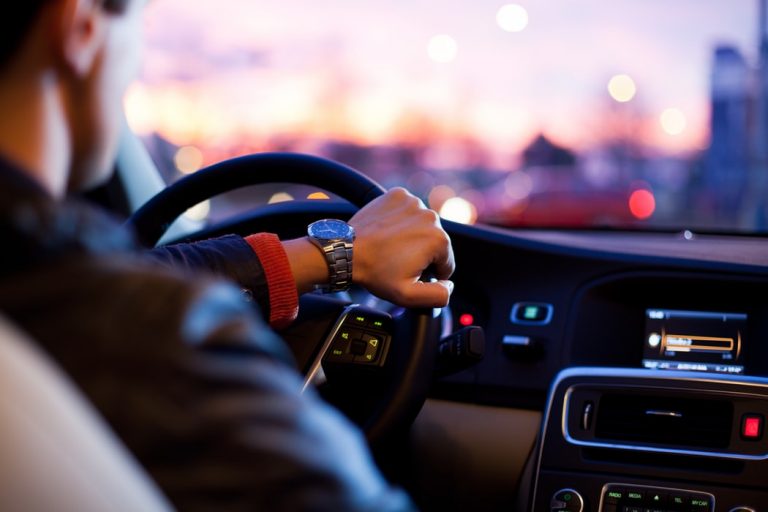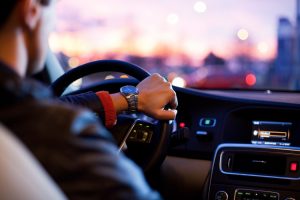 Moving from NYC to Austin means giving up some diversity
One of New York's biggest selling points is its diversity. No matter where you're from, the color of your skin, the God you worship, the person you love, everyone is welcome in New York. And Austin is more diverse and welcoming than you might be imagining. But when NYC is your starting point, it doesn't even come close. So if you enjoy the wide variety of cultures, ethnicities, and languages on the streets of New York, Austin will be a bit of a let-down.
Advice for moving from NYC to Austin
Moving to another state is never quite easy. But knowing what you're getting yourself into can help make moving to Texas easier. And some interstate moving tips never hurt anyone either!
Preparation is the key to success
Being prepared and organized is always a good thing. But when you're moving, preparation is not just something you should do – it's an absolute must. With as much as you need to do for your relocation from NYC to Austin, thoroughly preparing is the only way to succeed. You will, in fact, need an interstate moving checklist to keep you on track and remind you of everything you need to do. Make it a detailed one: there are a lot of steps to take between research and hiring movers on one end and unpacking and settling in on the other!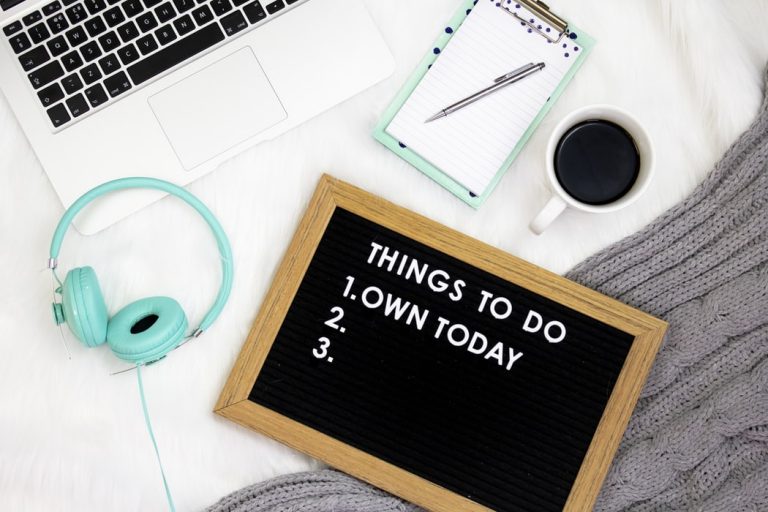 Hire professional movers when moving from NYC to Austin
One of the first and most important questions you will have to face about your own relocation is this: do you DIY it and hope for the best or hire professional residential movers? Both have their own advantages and disadvantages. When you're moving from NYC to Austin, however, the answer is clear – hiring movers is the way to go. It may be the more expensive option, but it is also more cost-effective. With the help of the right interstate movers, your relocation to TX will be much faster, easier and less stressful. That's what matters.
Don't underestimate the packing
Packing is the hardest and longest part of moving. You don't really know just how much stuff you have until you need to pack it all for an interstate relocation. It may, in fact, be a good idea to declutter and organize a yard sale before you even start for that exact reason. But even when you get rid of what you don't need, gathering the materials and filling up moving boxes can take time. So make sure that you slowly start packing at least a month and a half before the move.
After moving from NYC to Austin: adjusting to your new home
Of course, a relocation never ends when you walk through the door of your new home and drop your bags. There are still weeks or even months of adjustment coming your way, especially when you're making as big of a change as you are when moving from NYC to Austin. So how do you deal with your first few months in Austin?
Finding a job in Austin
If you've moved for a job then you're lucky enough to have taken care of this step already. But many people need to find a new job after moving. In Austin, your best bet is the tech industry. Due to the tech boom, software engineers, programmers, developers and coders have no problems finding work. If that's not your jam, the service and hospitality industry is a growing one too. With hotels and restaurants all over the city, jobs in them are not lacking either.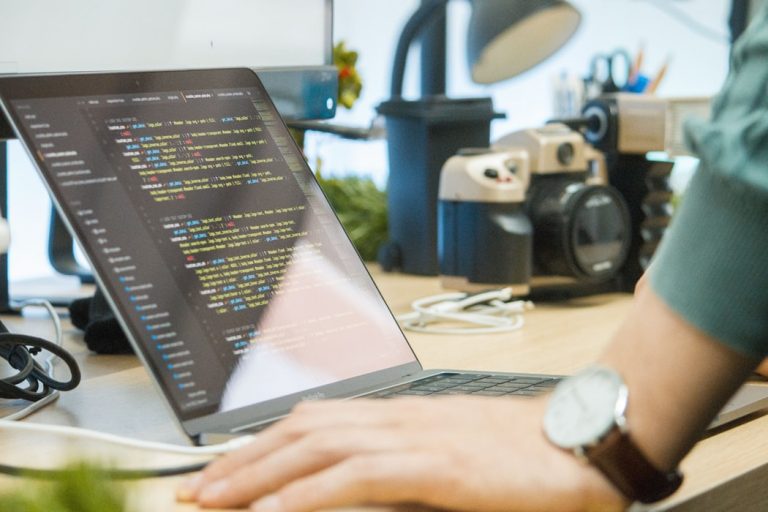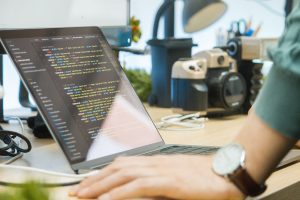 Dealing with post-relocation depression
It's not uncommon to feel sad and nostalgic after moving. Regardless of how you feel about your new home, you're still dealing with a big change. That can stir up some serious emotions. Luckily, there are ways to deal with them! The first step is to unpack and make yourself feel at home. Then you can start getting to know the city and meeting new people, maybe picking up a new hobby or making some healthy lifestyle changes. Finally, you mustn't forget to treat yourself with patience and kindness – post-relocation blues are normal and you have to let yourself feel them before you can get over them.
Meeting people and making friends
Even if you already have friends or family living there, odds are you will have to make some new connections after moving from NYC to Austin. Luckily, people in Austin tend to be friendly and open so meeting them shouldn't be too hard! Start at work or school and make sure to visit your neighbors too. Look up some events in the area that you may like; music festivals, pub crawls, foodie gatherings, theme parties, and more await! All you need to do is keep an open mind, be friendly and talk to people.