Interstate moving checklist
Moving is always a good thing, whether you are moving because of the office relocation or you simply need to change something in your life. But it is a big change and a complicated process. Especially if you are moving interstate. You will need good guidance on that journey. But, things get easier with our interstate moving checklist.
How an interstate moving checklist should look like
When you are moving interstate and you have a conscious interstate moving checklist in front of you, do relax. It won't be so hard. So, rely on these steps:
Hire a reliable moving company first
Arrange a storage
Define your budget
Make a plan for packing
Read about the city where your home is going to be
Take a look at your neighborhood
Forward your e-mail
Arm yourself with patience
Hire a reliable moving company for interstate moving
As we said, the moving process is very complicated because it requires a lot of thinking, planning, handling, knowledge, and skills. If you are planning an interstate moving, let's say to New York City, help is most welcomed. Therefore, no one can help you better on that road than interstate movers NYC, because we are a company that knows every corner of New York City. With us, you won't have to think about packing, supplies, loading and unloading moving boxes. Therefore, managing with reassembling and assembling the furniture will also be an easy job. Our professionals are highly trained and skilled in such demanding tasks.
Arrange storage if you are moving interstate
When you are moving interstate you can come to certain problems in transportation. Your shipping can be late for a number of reasons. Weather conditions are one of them. Well, that delay will cost you, but you can avoid some costs. Don't pay extra for the furniture you have to replace because they are damaged in transportation. If we imagine that you are moving to New York, without storage, safe interstate moving won't be possible. Arrange storage NYC with the best conditions for your belongings to avoid possible damage. Be responsible and take care of your money and your belongings.
Define your budget
Without defining your budget, your interstate moving checklist can not be successful. The costs of moving can variate. If we take that you are moving to NYC from LA, you will possibly need to change kinds of transportation. Or it can happen that you have unpredictable additional costs. So, don't wonder. Our moving experts NYC can give you a free estimate for interstate moving to NYC and very easily in short notice.
You need to send us your request and note everything that you find important and what can use us for making the best offer for you. Get your quote today! Note from where you are moving and to where are you moving to, do you need storage, packing services, etc. Well, a fact is those elements are essential for making a good offer.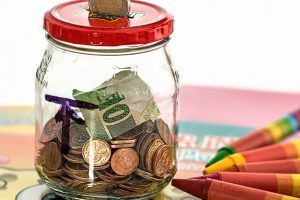 Make a plan for packing
The relocation of your entire household, even a pet, demands time and concentration. Extra hands will be superior to find. When you are moving across the nation, let's imagine to New York, it is almost forever. So, for a helping hand in packing, the best moving company NYC  can give you professionals in order to help you, guide you on how to do it and provide you with moving supplies. Before, you were left alone to explore the shops for moving boxes and other supplies and compare the prices, beg your neighbors and friends to help you with packing, rent a moving truck, etc.
That was very complicated and you weren't the same man after that. Now, you can relax and let us do all the work for you. Plan how to pack your belongings in the way that moving boxes are labeled. So you will know which box is for the kitchen, and which is for the kitchen. Everything else leaves us.
Read about the city where your home is going to be
You need to get to know the city in which you are going to live in. Well, read about it online, get to know with the attractions, theatres, banks, post offices, nightlife, etc. All this is important because you are going to live there for a certain period of time and you should know how to entertain yourself. More important is to find the location of the hospital, schools, and parks. If you have pets and children parks and playgrounds will be a necessity. Also, greenery will help you to get rid of negative energy.
Take a look at your neighborhood
Drive through the streets of your future neighborhood. Look at the houses and people. Sit in a coffee shop nearby and listen to people that are talking. Get to know with the mailman. He can tell you all about what your neighbors are like. As you can see, if you have a social position in society you and your family will do just fine. You will need to make friends in the new neighborhood.
Forward your mail
With a proper interstate moving checklist, you are changing your whole life story. The job, the environment, your address, everything. Your mail needs to be forwarded to another location in order to stay in touch and keep receiving important mail form utility, your friends, etc. So, change your data in the utility in order to get announcements and bills at a new address.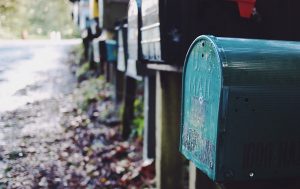 Arm yourself with patience
The most important thing on any interstate moving checklist is to stay calm. Because it can be a long process and your nerves need to be in good condition. Your head's mind to be clear in order to react if things get complicate and a problem occurs. By hiring a good moving company you can avoid all these problems. Make yourself free time to enjoy yourself with your family and friends.