Christmas in NYC: The Ultimate Holiday Guide to the Big Apple
Winter holidays are always magical, but Christmas in NYC is something you should not miss. Have you recently decided to relocate to the Big Apple? That's great! This city is a dream of many, especially during this part of the year. Many even plan their visits according to all the festivities that are going on in the city. Truthfully, there are quite a lot of them! That's why your trusty Movers 101 NYC are here. We'll try to give you an extensive guide to the best holiday activities in this wonderful city! Read on and let's get into the holiday spirit.
Dreaming of Christmas in NYC? Here's what to expect
The crisp air, the shimmering lights, and shiny ornaments, Christmas music in the stores – it all sounds too good to be true. Well, it is not! Once December rolls in, the holiday spirit arrives in NYC and it stays the entire month. Even locals never get tired of it, let alone someone who just moved to NYC. If you've always dreamed of experiencing this holiday magic, our guide will prepare you. After all, this will be one of your first memories after beginning to live in New York, and you have all the reasons to be excited about it!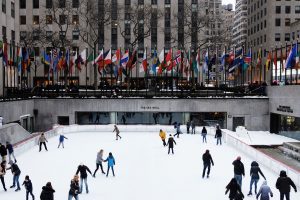 Things to consider if you're spending the holidays in the Big Apple
As we already mentioned, spending Christmas in NYC is on many traveler's wish lists. Maybe its due to all the holiday movies and tv series, but maybe because it really is wonderful. However, here are some of the things people rarely talk about:
The crowds. From the end of November to the very beginning of January, there are enormous crowds all over the city. As such a popular holiday destination, you should expect it to be more crowded than usual. Especially the more visited places, such as Times Square and Rockefeller Center. Adding to this, traffic will be worse and there will be fewer taxis available. If you're just visiting, and do not live in the area, consider these NYC parking rules when traveling in your own car.
We won't sugarcoat it – New York can get really expensive. When you add holidays to the mix, it becomes even more pricey. However, with good organization, you can still celebrate Christmas in NYC even on a strict budget.
Winter in NYC is no joke – arrive prepared!
When those freezing winds start to blow in NYC, they can easily ruin your day – that is, if you're not prepared. Have you just moved from another state, such as California or Florida? Then you should definitely do a little bit of research (and shopping!) before you relocate to NYC. While Christmas brings a lot of joy to locals, but newcomers and tourists should beware of the cold. We'd hate for your holidays to be ruined just by not having proper winter gear! Get yourself a warm jacket and some waterproof boots. Don't forget about a hat, scarf, and gloves as well – most of these holiday festivities are going on outside and you'll need proper protection from the cold and winds!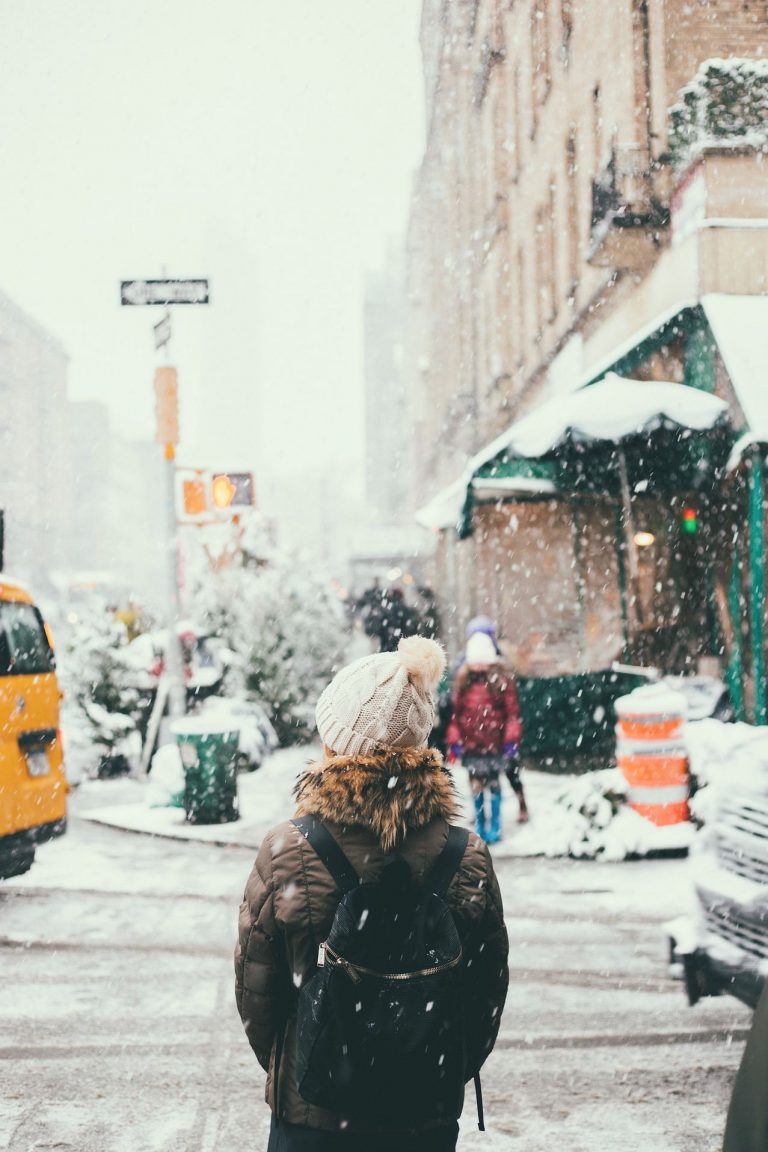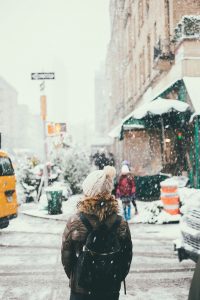 Things to do in NYC which bring holiday cheer
There are a few key spots every newcomer visits when they arrive in NYC during the holidays. Number one is the Rockefeller Christmas tree. Yes, it is a cliche. Sure, it will be crowded. Technically, it's "just" a huge lit-up tree. However, it looks like it came right out of a fairytale. The lights are on almost all day, and on Christmas – they are on for 24 hours straight! Try to arrive early in the morning to get a picture with fewer people in it. But, let's be real, this is Christmas in NYC – there will always be someone in your photos!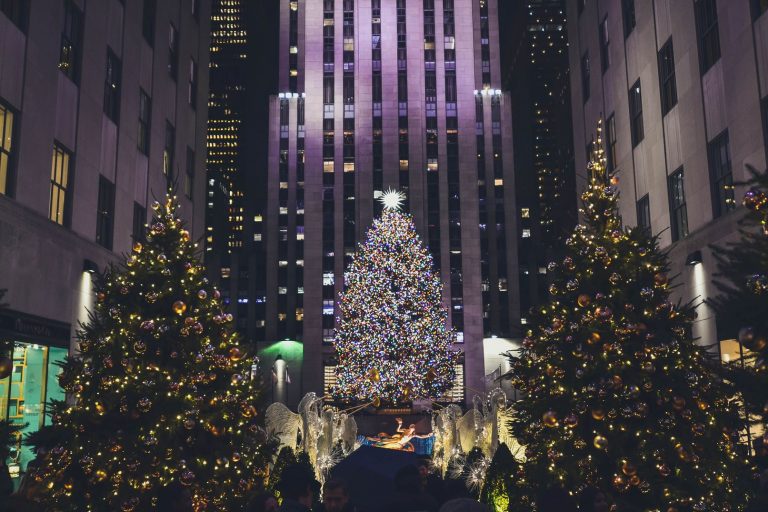 Christmas in NYC also brings out Christmas markets
Of course, these little street markets are more popular in Europe, but they are slowly finding their way into the United States as well. Christmas markets in NYC may not be as big as the ones over the pond, but they are just as cute. Most of them are in Midtown and are easily accessible by most Metro lines. Grab a few gifts and try out some new foods, or even grab a hot chocolate (or some mulled wine) to keep yourself warm!
Central Park is a perfect place to enjoy the holidays in the city
Especially if it's snowing, this popular NYC spot is filled to the brim with people during winter. Wollman rink in Central Park is a great choice, particularly if you're bringing your kids along! Ice-skating is a fun winter activity everyone can enjoy, and it's also another way to keep yourself warm. There is also a rink by the Rockefeller Center, but it is much smaller and more expensive. After that, stroll through the snow-covered park and let it soak in that you are spending this Christmas in NYC!
You've got all the right to be excited about your Christmas in NYC
A dream of many, spending the holidays in this urban jungle is a truly unique experience. And if you're new in town, you may want to decorate your house! The residents of Dyker Heights, a Brooklyn neighborhood, go all out during this part of the year. There are even tours which show all the decorations! If you want to join them in showing your Christmas spirit at your house, here's our advice. Hire experts for trash removal NYC to come and take away all your empty moving boxes and bags. We all know how much trash there is after you relocate, which can ruin the complete holiday experience. Then, decorate as you wish and have a merry first Christmas in NYC!