Top Neighborhoods for Millennials in Brooklyn
There is just something about moving to a new place as when you are a young person. There is so much to do and so much to explore and you are young and ready to do it! This is especially true when the place you are moving to is as vivid and lively as Brooklyn! Here, you can move from a street to a street and live a completely different life! That's why moving to Brooklyn requires you to explore the borough and learn more about it when you move. But do not worry – we are here to help you with this! Today, we take a look at the best neighborhoods for Millennials in Brooklyn. Maybe you can find your new home within these, so strap on and jump in!
Learn about the borough before looking for the top neighborhoods for Millennials in Brooklyn
Before you even start thinking about getting your Brooklyn movers and organizing your move, you should learn a bit about the borough itself. We already mentioned there is much to see and do here, but figuring out if Brooklyn is somewhere you'd want to live is the first step. Only then can you follow it by narrowing down on the perfect neighborhood for you!
Brooklyn is one of the five boroughs of New York City. It shares its borders with Kings County in the state of New York. It is the most populous county in the state, as well as the second-most densely populated one in the whole country. This means that, with a population of over 2.6 million people, Brooklyn is the most populous borough in New York City. As a matter of fact, if you were looking at each borough as a separate city, Brooklyn would be the third-most populous one in the country – right after Los Angeles and Chicago.
You will find Brooklyn at the western end of Long Island, where it shares its border with the borough of Queens. You will also easily get to Manhattan from Brooklyn using bridge and tunnel connections – one of the most famous being the Brooklyn Bridge. There is also the Verrazzano-Narrows Bridge connecting Brooklyn to Staten Island, too.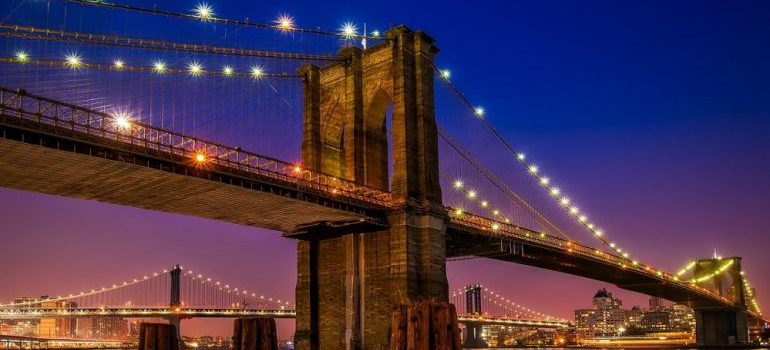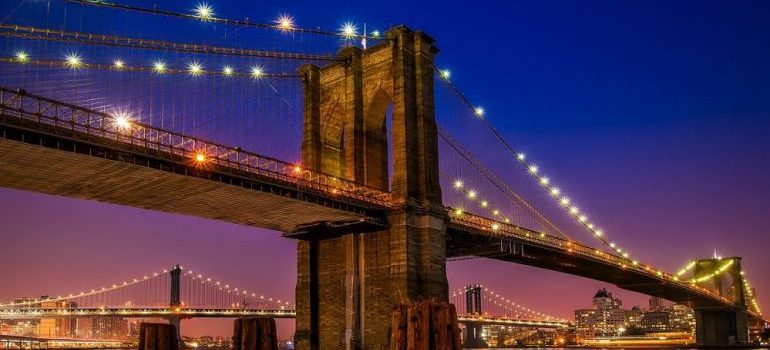 When it comes to its area, Brooklyn is not as impressive as it is with its population (thus the huge density). It sits at the end of the list, as the fourth-smallest county by land area in the state, as well as third-smallest by its total area. The other three boroughs of New York City (other than Queens) are the only ones smaller than Brooklyn, whose land area is 70.82 square miles.
What are the best neighborhoods for Millennials in Brooklyn?
For the get-go, you need to be aware of the fact that picking the right neighborhood for yourself will not be easy. With so many amazing places to get to, you might feel lost about feels right. We strongly encourage you to look into all of these, as well as try to make a trip to Brooklyn. If you can visit the borough, you can get the best sense of what it is and what it has to offer. This way, you will be able to see if you fit there firsthand.
If not, then we have a couple of amazing places we encourage you to explore online. Before that, make sure you know what your ideal neighborhood is. Write down your priorities, because these will help decide. So now, without further ado, here are our picks for the top neighborhoods for Millennials in Brooklyn:
Brooklyn Heights
DUMBO
Crown Heights
Brooklyn Heights
Brooklyn Heights is the first on our list, but it might not be for everyone. It is definitely not one of the most affordable Brooklyn neighborhoods! Its boundaries are Old Fulton Street on the north and Atlantic Avenue on the south. East border is Cadman Plaza West and Brooklyn-Queens Expressway marks the western border. DUMBO – another neighborhood on our list, is just to the north.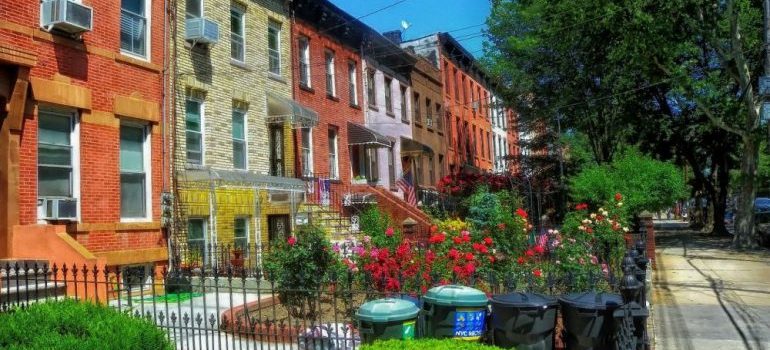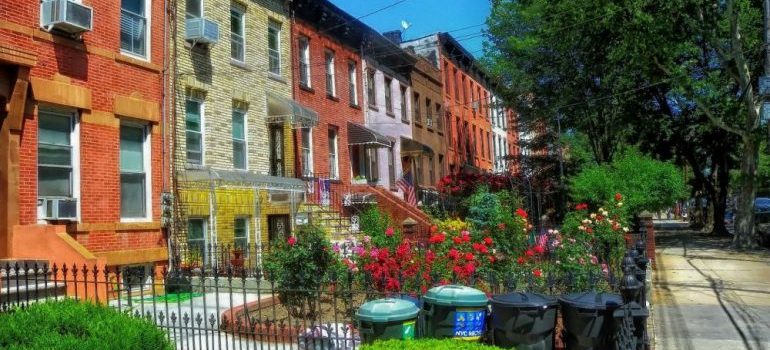 When you think about Brooklyn brownstone townhouses, this is usually the place you imagine. It has been a prominent area since 1834 and is full of characteristic low-rise architecture. What's more, they are pretty historic. A lot of them spans the time before the Civil War! There are also a lot of churches around, as well as other religious institutions. Brooklyn Arts Gallery (the borough's first) was opened here in 1958. As you can see – there is a lot to see and do for everyone!
DUMBO
DUMBO is an acronym for Down Under the Manhattan Bridge Overpass. In the past, you would have called the neighborhood Gairville. There are two sections – the one between the Manhattan and Brooklyn Bridges, and the other east of the prior all the way to the Vinegar Hill area. There's Brooklyn Bridge Park to the north and Brooklyn Heights to the south.
The neighborhood was first a ferry landing – thus today it has its warehouse buildings and Belgian block streets. Nowadays, it is an upscale residential community with a lot of commercial buildings as well. This was the place where all those in love with art and technology go to – and it still remains that.
Crown Heights
The last but not the least, Crown Heights takes up the central portion of Brooklyn. There is Washington Avenue to the west and Ralph Avenue to the east. It is bounded to the north by Atlantic Avenue, and to the south by Empire Boulevard and East New York Avenue.
Eastern Parkway is the main thoroughfare through Crown Heights. It is a boulevard lined with the street, going for 2 miles east-west across the place. Here, you will find an abundance of things to do – and this makes Crown Heights one of the best neighborhoods for Millenials in Brooklyn. However, again, we encourage you not to stop at these three! Go ahead and explore Brooklyn more! You never know what you will find!