Best Places to Raise a Family in New Jersey
Raising a family is not an easy task. Naturally, you only want the best for your family. And the big city and overcrowded places are not ideal places for kids. Even Brooklyn is a family-friendly neighborhood, a lot of people are moving from Brooklyn to New Jersey. There are so many choices and they are all among the best places to raise a family in New Jersey. New Jersey offers a lot of opportunities for fun, for family activities. We can assure you that if you move here, you will enjoy every moment of it. And at the end of your day – you and your family will be happy!
What are the criteria for the best places to raise a family in New Jersey?
Every person has different criteria, why is a particular place the best choice for their family. And when it comes to New Jersey there is a reason why it is considered a good place to raise a family. The most important factors are crime, education, family-friendly activities. Also, an important thing to know is that New Jersey has one of the highest median incomes. And the best part is that they use that money to make their schools better, neighborhoods safe.
Madison is a great choice for you and your family
Madison is a borough at Morris County. The total population is about 16,000 people. And if your family is into history, art, nature – this is the place for you. And do not worry, your kids will have a great opportunity for education. There public schools, private schools, and showing your kids their new school can be a great way to prepare them for relocation. In Madison, you will find a lot of great restaurants. Also, there are a lot of fun things to explore starting with Drew University that has great forest preserve Zuck Arboretum. You will enjoy a walk there!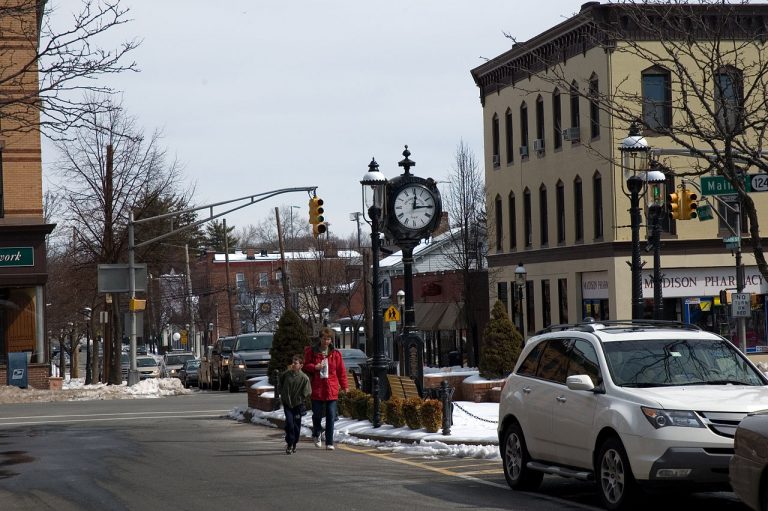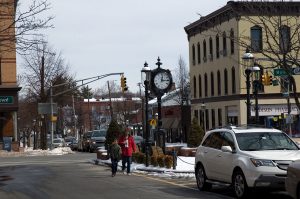 New Providence is one of the best places to raise a family in New Jersey
There are a lot of reasons why New Providence is a great place to raise a family in NJ. We will start with the fact that schools are consistently ranked among the best in the state. Although New Providence has a total of 12,000 people living in it – we can safely say that here neighbors are friends! So if you are moving to New Jersey and looking for a friendly neighborhood – this is the place for you and your family! When it comes to family activities it is important to say that this wonderful place offers ice-skating rink, a lot of parks, a lot of places to practice different sports. Also, there are a lot of yearly events like Fishing Derby.
River Edge – where everything is close!
River Edge is located 15 miles northwest from Midtown Manhattan. And it is completely different. The total of people living in it is around 11,000. We can say that this is one of the safest towns, and it is a rather nice change from noise and traffic jams. The best part of River Edge is that you can walk almost anywhere. We must be honest and say that it can give sometimes the fell from a small town, but with a lot of conveniences. And it is near the big city, so you can easily visit your favorite restaurant before you moved.
Glen Rock should be on your list of options
There is a reason why Glen Rock is considered to be one os the best places to raise a family in New Jersey. This lovely, small-town has around 12,000 people living in it. It is very family-friendly and there is even a club to welcome newcomers to the city. If you are moving from another state, you can easily find long distance movers NYC that can help you to relocate. It is important to say that schools here are always among top schools in New Jersey and that in 2012 high school was renovated and now has some really interesting additions. There is a new wing for science, technology and even anew facility for art.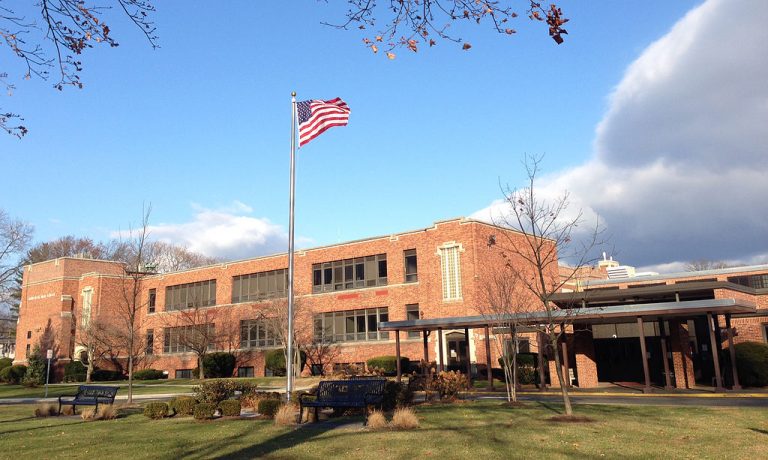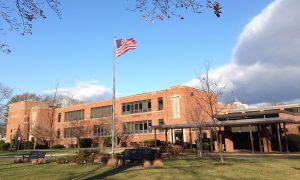 Also, it is worth mentioning  11-acre Thielke Arboretum with nature trails and a spring-fed pond. This is a favorite place for all the people from Glen Rock during summer. So, having a welcome club for newcomers is something makes this city even more friendly, welcoming. If you decide to raise your family in this part of New Jersey, you won't make a mistake!
Summit is one of the biggest cities and one of the best to raise a family in New Jersey
Summit is located at the top of the Watchung Mountains. It has around 22,000 people living in it and it almost always ranks as one of the best places in NJ to raise a family. This unique city offers a mix of a lot of outdoor activities and a city chic vibe. It has a lot of restaurants, boutiques. And, there are a lot of outdoor fun activities for the whole family. It is also a diverse city with a great educational system. There is a beautiful Reeves-Reed Arboretum public garden that offers a lot of different activities during the year.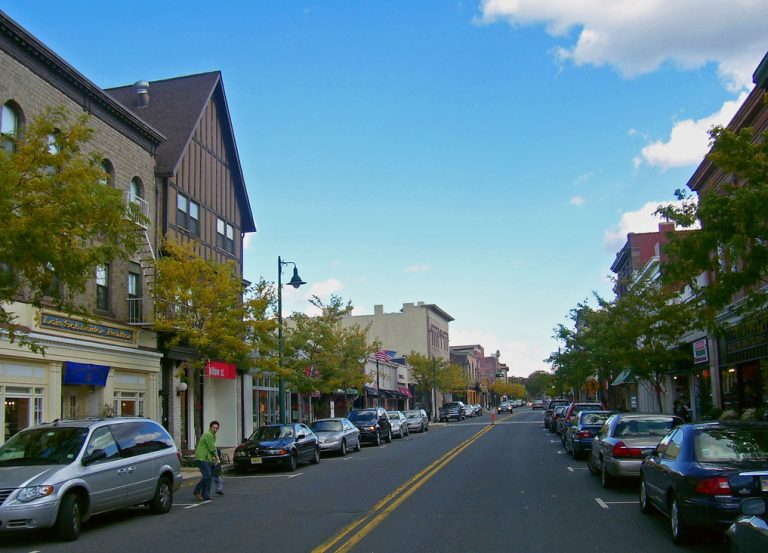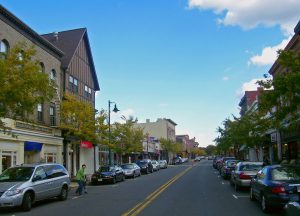 And, you don't have to worry about shopping or dining out. Here in Summit, you will find a restaurant that suits your needs. You can find ups-scale steak houses to local dinners – depending on what you prefer. Also, shopping here is fun since there are a lot of stores. Also, it is worth mentioning that there are a lot of annual events, so when you are looking for affordable movers – check the date. You do not want to get into a Halloween parade without a costume!
You will love New Jersey!
As you can see there are a lot of places on the list of best places to raise a family in New Jersey. You can choose towns that are closer to NY or you can simply choose a town where everything is within walking distance. Moving to New Jersey is an opportunity for a fresh start with your family, so feel free to declutter your old home and store some of the belongings so you can start your life in one of these lovely towns from the beginning!