What Does it Really Cost to Live in Brooklyn?
As you probably know, living in New York City is not cheap. The cost of living here is really high. So people often choose to move to Brooklyn hoping that things will be cheaper there. But the cost to live in Brooklyn has been higher since then. Brooklyn is not always the most affordable option. Of course, if you are moving to Brooklyn and you are still looking for a neighborhood – keep in mind that there are still some neighborhoods that are more affordable than others. The whole of Brooklyn is growing, and it is expanding. 
Keep in mind, living in Manhattan is expensive so Brooklyn can be a great choice
So, although things have changed and the prices have gone up – living in Brooklyn is still more affordable than living in Manhattan. So when you are creating your budget keep in mind that your total cost to live in Brooklyn can be low.  To give you an example so you can understand this let's say it like this. The median rent in Manhattan is  $3,475.  And the average rent in Brooklyn is $2,929. Although the difference might not seem that big at first glance – we can assure you it is.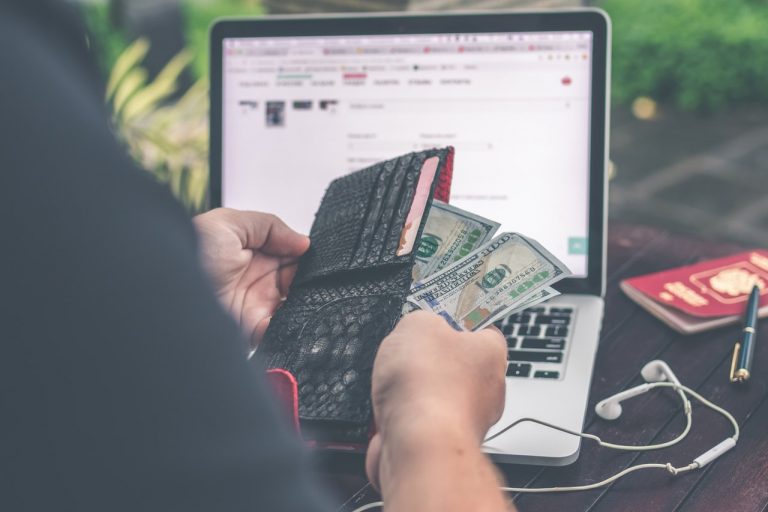 The difference can be spent on food, clothes or some fun activities. Keep in mind that this is an average price. You can always find some more affordable neighborhoods in Brooklyn and you can save even more money.
How to know can you cover a cost to live in Brooklyn?
So, before you start searching for Brooklyn movers, you need to think about your budget. You need to consider all the things you will be spending money on transportation, groceries, clothes, other activities. Take a simple approach – write down your average monthly costs. How much money do you spend on groceries? How much money do you need for transportation? Make an estimate and add the cost of living in Brooklyn – the rent. Will you be able to cover it? Don't move to Brooklyn thinking I will manage. Create a list and consider your income and consider all the expenses you have in one month.
Consider the numbers
We know that numbers can be boring and that a lot of people don't like this approach. But having the real numbers in front of you can help you a lot. It can help you to plan a budget, consider all the expenses and simply have a clear picture in front of you. Brooklyn is a nice place to raise a family, but before you jump into the whole moving idea – let's check the numbers.
When it comes to food, half a gallon of milk costs $2.12. Dinner in a restaurant is around $30. If you want to go out, a cocktail is around $12.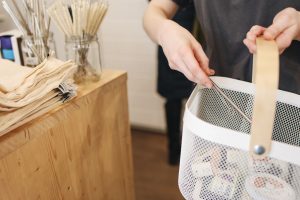 If you are using the metro, the monthly MetroCard is $112. And if you decide to use your car – the price of gas is  $3.95/gal.
So, those are some numbers that can give you a perspective on the total cost to live in Brooklyn. Consider how often will you be going by car. And how often fo you plan to go to restaurants or to do some other fun activity. Those expenses might seem irrelevant, but you are moving your whole life to Brooklyn and you will be doing all of those things.
What are the most expensive Brooklyn neighborhoods?
You probably have heard for most of them. But when it comes to prices, you need to know that the most expensive neighborhood in Brooklyn is: DUMBO, Brooklyn Heights, Cobble Hill. DUMBO is the first on the list since DUMBO as the neighborhood is thriving. It is becoming more and more popular, and even more and more tourists are coming to visit it.
What are the most affordable Brooklyn neighborhoods?
Opposite to the most expensive neighborhoods you have very affordable ones. And that is what makes Brooklyn unique, and able to adapt to anyone's budget. The cost to live in Brooklyn doesn't have to be high. You can find a rather nice apartment in an affordable neighborhood and still enjoy and have a great time. Affordable neighborhoods in Brooklyn are Canarsie, East New York, Mill Basin, Park Slope ( also one of the most family-friendly places in Brooklyn).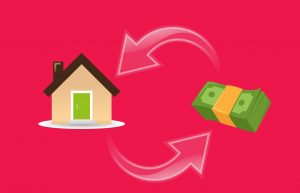 So, how much does it cost to live in Brooklyn?
We will give you some number so you can get a clearer picture of how much does it cost to live in Brooklyn. We recommend that you always do proper online research and check all the ads and all the websites that are offering apartments for rent. That way you will always know all the facts before you decide to change your address to Brooklyn. We have considered some of the most popular and wanted neighborhoods that can offer you a lot of advantages.
Median rents for one-bedroom: Greenpoint is around $2600, Park Slope is around $2500 and DUMBO is around $3600.
Median rents for two-bedroom apartments are: Greenpoint around $3000, Park Slope around $4200 and DUMBO is the most expensive at around $5900.
How you can lower your cost to live in Brooklyn?
If you have always dreamed about living and Brooklyn and you are looking for an ideal apartment – try to look in less known neighborhoods. That way you can lower the cost of living In Brooklyn a lot. You can always try to do your grocery shopping on a weekly basis. And of course, the best way to save some money is to find a roommate. That way all of the costs will be split and you will be able to move to Brooklyn worry-free.
Choose wisely before you make the final decision
So, before you call the local movers and schedule the moving date – make sure to do good research. You can always go on foot and explore the neighborhood. You might find an affordable apartment that was not listed online. Also, you can always try to save some money by following promotions in the stores. So, as you can see the possibilities are endless. You just need to make sure that you are up for that task!